Mixin' it Up in Monaco: Five Things Mixed-Games Players Know That Others Don't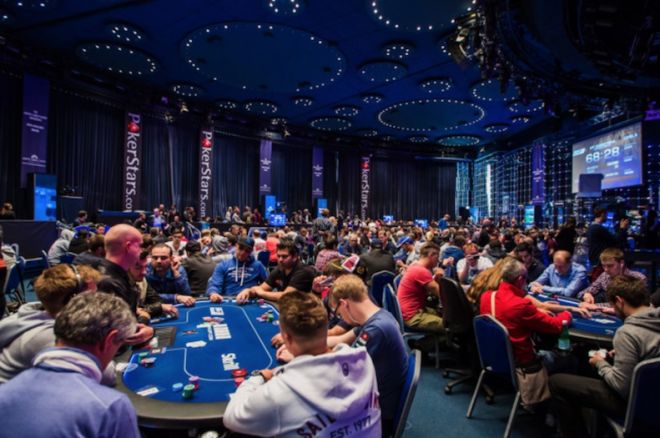 The PokerStars and Monte-Carlo®Casino EPT Grand Final is now in full swing, with the Main Event and High Roller championships at the center of media attention. Most recently, we witnessed Erik Seidel emerge victoriously in the €100,000 Super High Roller, topping a record-breaking 71 entries and earning a whopping €2,015,000 first prize.
Certainly, these big-ticket offerings have consistently been fan favorites. However, there is a lot else happening at the Monte Carlo Bay Resort and Hotel, as this year's EPT Grand Final schedule is jam-packed with an unprecedented 78 events covering a wide variety of disciplines.
In particular, enthusiasts of mixed games are unlikely to be disappointed by the diverse selection of poker variants offered, in what must surely be the most comprehensive live tournament schedule outside of the United States. The entry fee for many of the non-no-limit hold'em events has also been recently lowered for these EPT side events, making them increasingly attractive to those just beginning to learn non-NLHE games and wishing to test their skills in a live setting.
Key non-NLHE events on this year's schedule include:
Limit Hold'em
Seven-Card Stud
Razz
Seven-Card Stud Hi/Lo
Omaha Hi/Lo
H.O.R.S.E.
Pot-Limit H.O.R.S.E.
8-Game Mix
H.O.R.S.E. (of course) consists of five different games — limit hold'em, Omaha hi/lo, razz, seven-card stud, and seven-card stud hi/lo — and is likely the most common multi-variant mix played today. Each of the H.O.R.S.E. games is also part of the 8-game mix, with 2-7 triple draw, pot-limit Omaha, and no-limit hold'em also added. (The 8-game mix format may well experience a surge in popularity thanks to Daniel Negreanu's real-money Twitch debut last month.)
One might infer from the expansion of non-NLHE offerings on the European Poker Tour — and also at the upcoming World Series of Poker, for that matter — that interest in these games is expected to grow. If you primarily play no-limit hold'em but are looking to expand your repertoire and become a more well-rounded poker player, there's no better time to start learning mixed games than now.
Although most of today's popular non-NLHE variants have already been around for some time, many players have only recently begun to start taking these other games seriously. Advantageously, this means there are relatively fewer experts in these other games relative to no-limit hold'em, and many would say the competition (broadly speaking) is not as tough.
If you are just starting to dabble in mixed games, you might find the initial transition from NLHE somewhat challenging. There are some basic skills most players who are comfortable with mixed games will have already acquired that you will need to master yourself. These represent critical "baby steps" you will need to take in order to become a competent mixed games player. Learning these skills will not likely be difficult, but some time and effort will certainly be required.
1. Know the rules of the game(s).
You might be surprised at the number of players who enter non-NLHE tournaments without knowing even the fundamentals of the game they are playing.
Consider doing your homework by reading up on the rules and basic strategies of the most popular non-NLHE games in the "off-season," so that you will already be comfortable with them should a good opportunity to play one of these games arise.
2. Know how many hole cards can be used to make a winning hand.
There are a number of Omaha variants that are popular in mixed game play. One of the defining features of Omaha is that you must use exactly two of the four hole cards in your hand to construct a hand for showdown.
For example, if you are playing an Omaha variant and hold
, and the board is
, what is your final hand? (Hint: an opponent holding a pair of sixes will beat you.)
3. Be aware of the game being played before you act.
When multiple games are played in rotation, the switch from one game to the next can take some players by surprise. If you're not alert, you might not notice when a change of game has occurred. For example, you may think you are playing razz when the game is seven-card stud, or seven-card stud when the game is stud hi/lo.
When this happens, you might end up betting and raising with what is actually a terrible hand, or you may inadvertently fold premium hands. If this happens to you though, don't feel too bad — this is one mistake that even experienced mixed games players tend to make more often than they'd care to admit.
4. Develop a good feel for working with low hands.
As hold'em players, we're accustomed to working with high-ranking hands, including pairs, sets, straights, flushes, and full houses. It's usually easy to know when we've made a strong hand, and we can often deduce when an opponent might hold one as well. However, hold'em players often do not evaluate the relative strength of low holdings as easily.
Here, test yourself — do you know the answers to these "easy" questions?
The game is Omaha hi/lo. You hold and your opponent holds . The board is . Who will win the low hand portion of the pot? (Hint: This is a trick question).
Razz and 2-7 triple draw are both lowball games (i.e., games in which players try to make the best low hands). True or False: is one of the best hands in razz, and is one of the best hands in 2-7 triple draw.
The game is stud hi/lo. I show down , while you show down . Who will win the low hand portion of the pot?
5. Accept the fact you will be outdrawn relatively frequently.
When playing fixed-limit games, particularly limit hold'em, you will commonly hear no-limit hold'em players lament about how often opponents chase draws. "I hate limit games," they say. "If this were no-limit, you wouldn't even be in the pot."
While this may be true, the reality is that fixed-limit betting structures often make it mathematically correct to pursue draws in situations where doing so in a pot-limit or a no-limit game might be ill-advised. Although it can be disheartening to be outdrawn, you will usually be better served to just accept it as part of the game rather than letting it tilt you. Understandably, however, this is usually easier said than done.
Ken Lo is the author of A Poker Player's Guide to Mixed Games: Core Strategies for HORSE, Eight-Game, Ten-Game, and Twelve-Game Mixes. He is based in Toronto, Canada. Follow him on Twitter @ppgmg.
Want to stay atop all the latest in the poker world? If so, make sure to get PokerNews updates on your social media outlets. Follow us on Twitter and find us on both Facebook and Google+!