Nick Binger Outlines Ideas and Missions of LearnWPT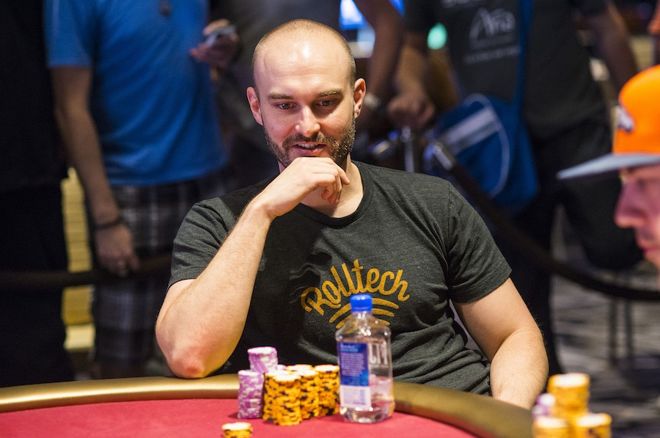 In early April, the World Poker Tour held a series of events at the Seminole Hard Rock in Florida, culminating in the Monster WPT Tournament of Champions. While on the scene covering the events, PokerNews conducted a number of interviews with both players and key WPT personnel.
One such interview was with Nick Binger, head instructor for LearnWPT.com, the WPT's new poker training site. Binger, who has nearly $2.4 million in tournament cashes, is leading the venture, which seeks to help new players learn poker strategy at an affordable price point.
Binger talked to PokerNews about LearnWPT's mission, the problems with poker training sites, what players can expect to get out of LearnWPT and more.
PokerNews: First off, tell us a little about yourself and your history in the poker training industry.
Nick Binger: I've been teaching poker since 2008 for the World Poker Tour. I've taught hundreds of live workshops where players can improve their games, as well as online training. Because I have so much experience teaching different types of players, it allows me to think about poker a little bit more deeply and explain the thought process and articulate strategies.
There are a lot of good poker players out there. Very few of them can clearly articulate why they do what they do. They can reveal their thoughts, but a lot of times it's running consciousness — it's not really why they're doing what they're doing. When you have to teach it over and over again, over the course of years and thousands of students, you really learn how to get to the heart of the matter.
What exactly is LearnWPT?
LearnWPT.com is a little different than a lot of training sites out there. We focus on making strategy very easily digestible and immediately applicable for players. There are a lot of strategy sites with thousands of videos, dozens of instructors. When you join them, you don't really know how to navigate any of that.
Because so much of the instruction out there is stylistic, you're going to get different styles of these instructors. Trying to put it all together yourself, what you're often going to end up with is a broken game plan. Your flop strategy is reliant on your preflop strategy. Your turn strategy is reliant on your flop strategy. They all work together. So, if you're just taking pieces and moves that other players make and adding them to your game, you might unknowingly break your poker game.
At LearnWPT, what we're attempting to do is make things clear and concise, and get down to the heart of building a fundamental poker strategy. From there, we can add on stylistic changes as people become better and better at poker.
How long has LearnWPT been around? You guys are new, is that correct?
LearnWPT is new. We've only been around for a few months now. It's because we're new, we were able to start from scratch with our curriculum and build it for today's player in today's game. It wasn't a lot of leftover poker strategies from yesteryear.
Is that a problem you see with a lot of other poker training sites?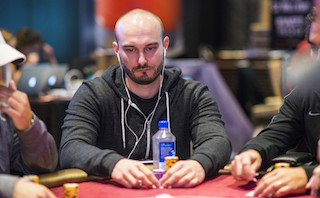 That's the fundamental problem with a lot of other sites. Because poker's constantly evolving, most of what people call poker strategy is just people talking superficially about poker, because they're not thinking about poker at a fundamental level. So, a lot of books, videos and articles from five years ago are no longer relevant. We are trying to build things that are going to be relevant today and stay relevant. For example, The Mathematics of Poker by Bill Chen — that's still all correct.
If you dig deep enough into the game, you're going to find things that are true about poker. That's what we're attempting to do at LearnWPT.com.
What does LearnWPT bring to the table that makes it different from other training sites?
One other thing that's different is most training sites are targeting players that play a lot of online poker. There's a lot of jargon, often a lot of math terms. At LearnWPT, we try to explain everything that we do. We aren't going to throw a lot of that at you, which makes it a lot more approachable and easy to use.
I think the fundamental thing we offer that nobody else really offers is a complete game plan. We will give you a game plan to use at the table that is going to work in the games that you play in. A lot of times people learn poker through mimicry. They learn by focusing on a player they like on TV or a player in their cardroom. What that often results in is a game plan that might work at specific stakes or specific situations. [But] if you put them in a different game, they're going to fail. We call that having a fragile game plan because it's not dynamic. I believe that almost everyone in poker is learning through mimicry.
We want to dig a little deeper and make a game plan that's strong and dynamic, that you can take into any game. The way that we think about poker fundamentally doesn't change if we're playing in a $1/$2 no-limit hold'em cash game or a $10/$25 cash game. We're taking in information into our decision-making machine that's different in the $1/$2 than the $10/$25, so our outputs will be different. But the machine itself is the same. When players are able to build that for themselves, it gives them a sense of empowerment.
I noticed earlier you talked about flops, turns and rivers. Is LearnWPT offering anything other than no-limit hold'em instruction?
Right now, we're focusing on no-limit hold'em. It still remains by far the most popular game and by far the one that's in the most demand for training. However, we are going to be introducing other games in the relatively near future. We've listened to what people want, and the vast majority of people want no-limit hold'em strategy.
It's easy to be lead astray and listen to whatever's the flavor of the day. But, if you go to some random place in middle America, they're playing no-limit hold'em. They're not playing Badugi or 2-7 single draw. I love those games, but they aren't playing them. That's why we focus on no-limit hold'em.
Can you give us an example of some of the curriculum offered right now?
If you go to LearnWPT.com, you can get two free strategy episodes. One's on preflop raise sizing, and how you can tailor your preflop raise sizes to affect your game. The second one's on board texture. Most people have heard of board texture, but a lot of people are still making pretty big mistakes regarding board texture. Those two free episodes alone can change somebody's game.
After you get two free strategy episodes, if you like it, you can sign up for your first month at $5. You can check us out as a member for $5 and get a 30-day winning blueprint email series to improve your game. Beyond that, if you want to continue, we have an option for $29 for a monthly membership of $19 per month if you want to go yearly.
We also have live training workshops... [that last] two full days covering in-depth tournament strategy. We offer weekend workshops at various WPT Main Tour stops. You can go online and sign up for a seat in the workshops. We have a feature called ask a pro, where you can submit your questions for pro analysis in written format or video format. People really like that.
We also have a pretty cool "decision points" we send out that are part of the member dashboard. Basically, it's going to play out a poker hand up to a point and you have to make a decision. Based on your decision, you're going to get some analysis and feedback. That's been pretty popular as well.
Anything else you want to add about LearnWPT?
Poker can be a very complex game. A lot of people out there might have some anxiety about it. They might be running poorly or in a stretch of bad results and get discouraged. But, if leave ego to the side and sit down and work on your game at LearnWPT.com, you're going to have improved results and feel better about when you're sitting down to play poker.
* * * * *
Visit LearnWPT for more about the site and what it offers.
Everybody needs an account at one of these online poker rooms! They're the biggest, the best, and we get you the best poker bonuses. Check out our online poker section for details on all the online poker rooms around.