In Praise of 'MUGs' or Poker Meet-Up Games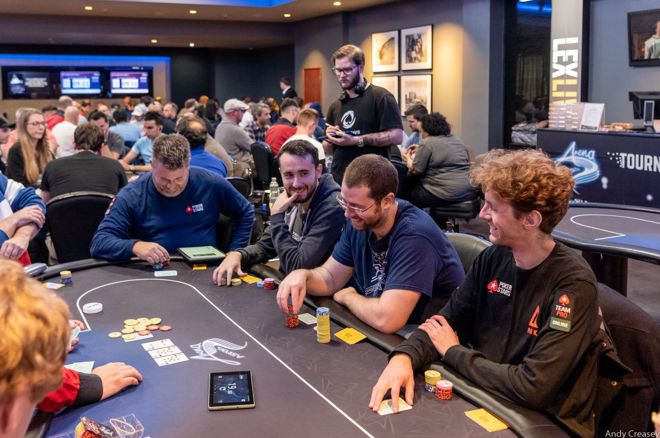 Poker players of a feather are always looking to get together. My first exposure to a "poker meet-up" was the legendary BARGE convention in Las Vegas in 1994 — a gathering that continues to this day, in various incarnations around the country.
The tradition continued with the Two Plus Two meet-ups during the World Series of Poker, and the Deuces Cracked meet-ups of the late 20-oughts at the ARIA.
Here in the late 20-teens and now 2020, a new version of the poker meet-up has emerged. Uber-vloggers Andrew Neeme and Brad Owen have used social media to gather their fans at meet-up games — a.k.a., MUGs — all over the U.S., and recently in the U.K. as well.
All the attendees play poker, then gather at the bar so they can lie to each other about the hands they didn't show down. Before the lying over pints starts, they have bomb pots, costumes on Halloween, and whatever hijinks they can think of that make poker more fun.
Lex Veldhuis' Lex Live events over the past year operate in a similar way, enabling members of his Twitch community to get together and enjoy their favorite game with each other face-to-face. That up above is a shot from the most recent Lex Live event in London where Chris Moneymaker, James Mackenzie, Arlie Shaban, and Tom Hayward were among those showing up to take part.
Good on all of them, I say.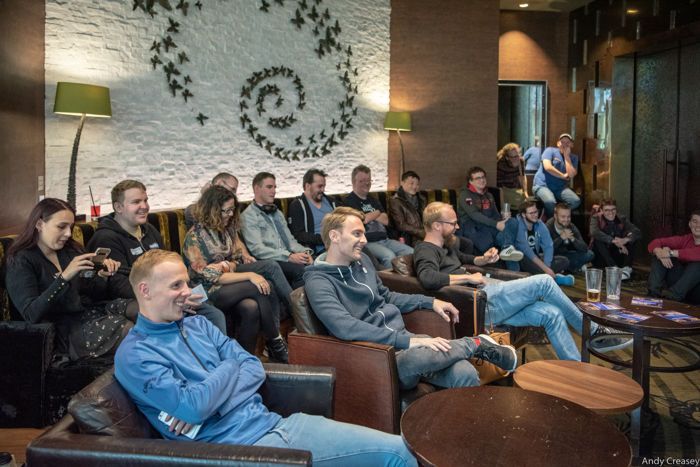 My fellow PokerSimple video producer Tommy Angelo and I thought that a MUG sounded like such a good idea that we recently had one of our own. We gathered people at the Oaks Club in Emeryville, California and quickly had three tables of $1/$2/$3 no-limit hold'em going — the first time that game had ever been dealt there. And some of our fellow Bay Area content creators are hosting a MUG at Lucky Chances, over in Colma, on Saturday, February 8.
If you're the type of person who misses the days when people paid more attention to the game than their phones, you'll love MUGs. It's pretty damn awesome to see two guys, literally face-to-face in a real live poker pot, when one of them says, "If you'll show me your hand, I'll buy you a beer."
Does this sound like fun? It is — a ridiculous amount of fun. I encourage you to get to the next MUG that's near you. Heck, if there's one in a town you've wanted to visit, get on an airplane and go.
The BARGE group I talked about, they have a saying: "There are no strangers at BARGE, only friends you haven't met yet." Go see some old and new poker buddies at the next meet-up game.
Finally, an aside to poker room managers: When would-be MUG hosts come calling, welcome them and their followers. Welcome the cameras, the new blind structures, and the double-board bomb pots. With all that chaos comes new customers, and your regulars will be smiling and laughing in a way you haven't seen in too long.
Meet-up games, MUGs, whatever you call them — they're the most fun you can have in a poker room. I hope to see you at one soon.
Lee Jones specializes in coaching live cash game players. Schedule a free consultation at leejones.com/coaching.