Rocco Palumbo's Tips for Dealing With Tilt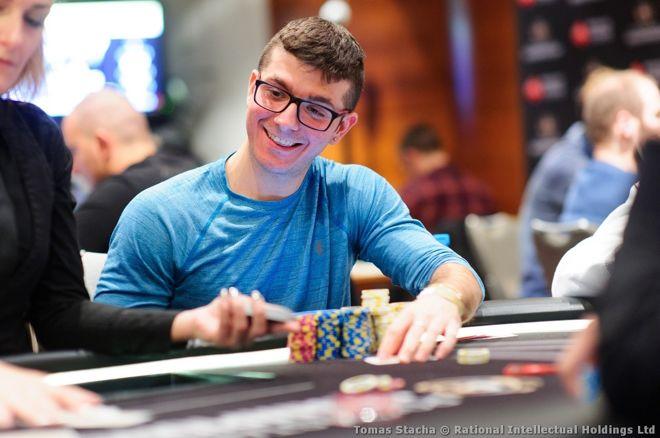 This week our Laura Cornelius caught up with Rocco Palumbo at the PokerStars Championship Prague series to talk about the subject of tilt.
With nearly $2.2 million in live tournament earnings and much more than that playing online poker, the Italian pro has had plenty of experience enduring poker's highest highs and lowest lows.
In the video below, Palumbo draws on that experience to share some thoughts and advice about how he personally handles the "mental game" and tries not to let emotional responses to unfavorable results affect him too greatly.
"Tilt is a huge factor in poker," Palumbo concedes, noting how it can come in many forms and be caused by simply losing a single pot or having to endure several losing sessions in a row.
Of course, it's normal to be affected by downswings in poker, much as it is for non-poker players to react negatively to stress at work or other day-to-day pressures.
For Palumbo, talking about such stress with friends is one way of dealing with it and gathering confirmation that yes, losing is part of the game, especially for tournament players.
Palumbo adds further thoughts about how tilt works, including the different "tiers" of tilt starting with minor frustration at losing a single pot and moving into more serious issues of having to deal with self-doubt.
He additionally speaks about how dealing with tilt works differently when playing live versus playing online poker, how he believes it's better to get angry than to get depressed, and how diet and exercise can help (or hurt) in your efforts to minimize tilt. Take a look:
After making it through to today's Day 2 of the PokerStars Championship Prague Main Event, yesterday Palumbo had another successful day by making the final table of the €25,000 Single-Day High Roller won by Albert Daher.
Palumbo took sixth in that event, and returns today to begin Day 2 of the Main Event with a healthy stack. Stick close to PokerNews for continued live coverage of the Main Event and more from the Czech Republic.