Stud Poker Strategy - Thanksgiving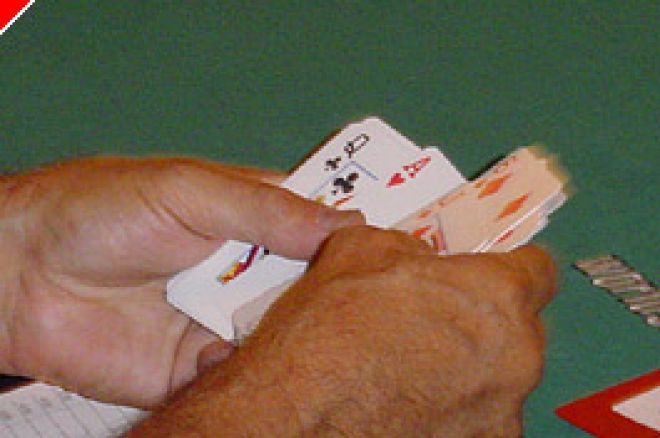 It's Thanksgiving. And while poker players tend not to pay attention to the calendar (except the one that announces promotions and tournaments in the poker room) I for one cannot help but pause and reflect on all that we as poker players have to be thankful for this year in particular. We truly are blessed, don't you think?
Just look out from behind your computer screen or poker table for a moment and take a long full look at our world right now. Absorb it all. What do you see?
I see some things that were unthinkable only five or six years ago. Let us pause for a few minutes and give thanks for the incredible sight we are all witnessing.
First of all, we can play poker twenty-four hours a day, seven days a week without standing up. That's pretty incredible. And thanks to the pioneering work of Planet Poker and to the industriousness and inventiveness of the people at Paradise Poker, Poker Stars, Party Poker, Ultimate Bet, and a few dozen other places, it is a reality that has thrust us into a whole new world of poker play Thank you to the computer, marketing, sales, and engineering folks at all of these great sites for your contribution to my happiness.
I'd next like to thank the people behind the revolutionary contribution of bringing poker to television. To Lyle Berman, Steven Lipscomb, Mike Sexton and the rest of the World Poker Tour crew, thank you for what you have done. Now tens of millions of people can experience what we have all known for so long - how great this game really is. Thank you for expanding the poker universe - and enriching my favorite hobby.
Thank you too - and perhaps most of all - to the many professional poker players who fill up the television screen with their game, their attitude, and their sometimes larger than life personalities. You guys are the reason so many new players are drawn to the game. Thank you for being willing to share your cards with the world. In exchange for giving up some of your privacy you have inflated the hourly win rates for so many of us. Thank you sincerely for that.
Thank you for the goodwill ambassadors of the game - who popularize it with their steady, welcoming, warm, and positive attitude. Thank you specifically to Linda Johnson, Mike Caro, Jan Fisher, Mike Sexton, Oklahoma Johnny Hale, Susie Isaacs, and the many others who bring out the best in the game. Without you, poker would not be nearly as pleasant as it is today.
Thank you poker room managers, brushes, floor people, dealers, cashiers, and waitresses who often toil anonymously to keep our game hopping and lively. Without you, poker would be much less organized and not nearly as much fun. You may be nameless most of the time, but you are surely appreciated.
Here's a tribute to those poker industry folks who kept our favorite game going during the lean years of the 1980s and 1990s when poker was on the decline - when huge Las Vegas hotels were closing their poker rooms and when those of little faith were starting to wonder whether poker as a game played in public card rooms would even be around for the 21st century. Those of you who kept the game alive and vibrant were a bridge to this new, better day. You deserve our thanks for not letting public poker fade away. We poker players today remain especially grateful to those of you in the state of Washington and California who toiled through countless hours of draw and lowball. Without you there wouldn't have been that base of well trained dealers and poker room staff who were ready when the boom took off in the late 90s.
I think we also owe a great deal of gratitude to the road warriors of the past century who drove the white line down highways in Texas, Arizona and New Mexico. They popularized no limit Texas hold 'em and in so doing laid the foundation for the current explosion of poker.. They give stature and gravity to the game. So thank you Doyle Brunson and your fellow knights of the road. You are the mythic heroes we can now all seek to emulate.
Last and least, I'd like to give a backhanded bit of recognition and praise to the ethical hypocrites in the legislature and on the pulpit who denounce poker as an immoral activity that should continue to be illegal. Without your vigilance, poker would most likely become a fully mainstreamed, white bread, middle of the road activity; losing all of it's outlaw coloring and panache. And wouldn't that be a shame! So thank you to those of you who shamelessly refuse to allow poker to be played openly and legally but who embrace the profits from BINGO and state-run numbers rackets.
This is a wonderful time for poker players for so many reasons. Happy Thanksgiving to all!