Talking HORSE with Lou Krieger, Vol. 1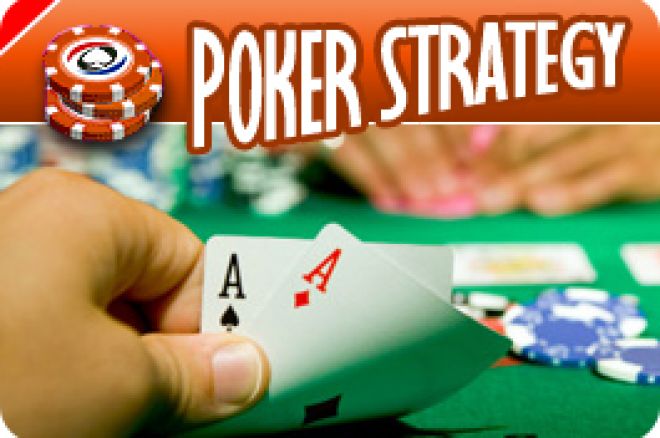 I'll be writing a new column about HORSE for PokerNews. It will appear here each and every Saturday, and I plan to continue writing this column until the subject is exhausted.
In thinking about how best to present this series of articles, I decided to build this column around the game itself — at least most of the time. Although some of these articles will be about the game of HORSE in its entirety, the majority will cover the game's component parts. Since the strategy for Texas hold'em, for example, is quite different from that for razz, each game needs to be presented and discussed strategically from the perspective of playing that game during its place in the HORSE orbit.
My plan is to touch on a different component of HORSE each week, so you can expect to find an article about hold'em, followed by a column about Omaha/8, and so on each week. After five weeks, I'll have completed one full orbit and I'll begin all over again.
But there are some ideas and strategic concepts that encompass HORSE in its entirety. These sweeping, overriding ideas make HORSE quite different than the sum of its component parts, and I'll interject those articles into the mix whenever it seems appropriate to do so.
If you were in a brick and mortar casino that spread of all of HORSE's component games, but not HORSE itself, you might think you could create a HORSE experience simply by playing hold'em for an hour, then moving to an Omaha/8 game, and on to razz, 7-card stud, and 7-stud/8 after an hour at each table. While you won't find a traditional casino that spreads all of these poker games, you can find all the HORSE components available as individual, stand-alone games online — and there's nothing to prevent you from jumping from game to game to create a HORSE-like experience, though it would differ from the experience you'd have if you sat in a real HORSE game instead of sequentially playing each of its component games.
At the end of five hours, you'd have played each of HORSE's component games, but not HORSE itself, because there are numerous differences between HORSE and its component parts, and we'll try to isolate and discuss all of them in this series.
HORSE has always been around, but catapulted to popularity when the World Series of Poker added a $50,000 buy-in HORSE tournament to its menu of games in 2006 at the request of the big-game, big-name players, who thought the main event was being overrun with satellite qualifiers. With fields topping 5,000 players, it was becoming difficult for the name players to overcome the large fields and win. So with a $50,000 buy-in looming as a daunting threshold, the initial HORSE event's field was populated by big name players with big bankrolls, and won by the late Chip Reese. That was only fitting, because for years Reese was regarded as one of the best all-around players in the world. And if HORSE challenges anything, it's a player's all-around ability.
You might not be the best at any one of the games, but if you're good at all of them, you ought to be a winning HORSE player.
So who am I and why am I the guy who'll be writing this series on HORSE? In case you don't know me, I'm the author of 11 books on poker and have written more than 400 articles on poker strategy. I've written for almost every poker magazine that's come into existence in the past 15 years. Currently, I'm the editor of and a columnist for Poker Player Newspaper, and I also write for the European publication Player Ireland. I also talk about poker every week on my internet radio show, Keep Flopping Aces, which is webcast live on roundersradio.com every Thursday night.
If you have any questions about HORSE, or any opinions about playing the game, drop me a line at loukrieger@aol.com. If you do email me, please be sure to put the word "HORSE" in the subject line, else your email runs the risk of being relegated to my spam folder. I'll answer the best questions in this column.