Teaching Poker to Beginners with Chris Moneymaker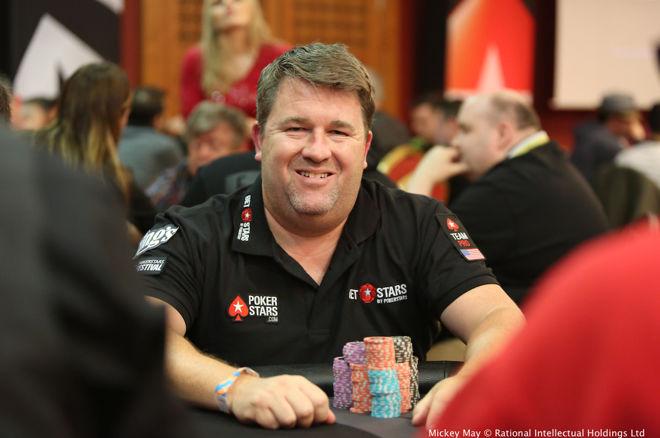 Ever since winning the 2003 World Series of Poker Main Event and helping ignite the poker "boom," Chris Moneymaker has proven a terrific ambassador for the game, and a decade-and-a-half later continues to serve in that role.
PokerNews caught up with Moneymaker this week at the PokerStars Caribbean Adventure not long after he had spent some time at the Atlantis introducing the game to a group of players brand new to poker.
In the video below, Moneymaker talks with our Sasha Salinger about different ways experienced players can teach poker to beginners. The fact that he regularly teaches the game in poker camps and in other contexts has helped him come up with strategies for helping those utterly new to the game not only learn the rules, but basic strategy as well.
As Moneymaker suggests, starting out by explaining the basics (blinds and antes, the order of play, etc.) and then playing "fake hands" face up is a great way to begin.
"Then we turn the cards face down and they see the difference," he explains. "They see how hard it is" to know whether or not to play or fold certain hands, and thus start to recognize some of the strategy involved with not just playing your own hand but thinking about what others might have.
Overcoming that initial intimidation is a big step, and so helping a beginner through that stage can be key, setting the person up for a lifetime of fun and further learning at the tables.
"I always look at is as... once you start playing this game, you're probably going to be playing it for a long time," he says.
"It's not like this is some bad thing to learn or something hard thing to learn — it's actually a very easy game to learn. It's hard to master, but I can teach someone how to play in a couple of hours and they can go sit down and do okay."
Moneymaker offers a few further suggestions, including having players start out with online poker as a less formidable environment in which to learn rules and basic strategy. Take a look: