Middleton Folds to Turn Bet
Level 11 : 600/1,200, 200 ante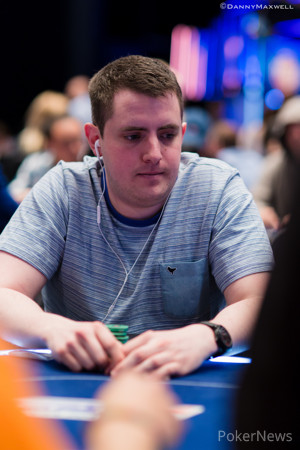 Olvedo Heinze opened to 2,600 from early position and was called by Mohsin Charania on the button. Tom Middleton then three-bet to 8,800 out of the small blind.
Heinze played with his chips for a minute or so before making a four-bet to 16,600. Charania did not fold straight away like one would expect, instead he took a couple of minutes himself before finally electing to muck his hand.
Middleton wanted a count on Heinze' stack before he decided to just call and the pair saw a
flop. Middleton checked then called a 15,000 bet from Heinze to see the
on the turn. Middleton checked again and Heinze bet 35,000. Middleton frowned and mucked his hand.