The PokerStars and Monte-Carlo©Casino EPT may be coming to an end, but Italian Dario Sammartino says he'll be looking forward to coming back here.
"Monte Carlo has been a lot of fun; it's one of my favorite stops. The atmosphere is good, the food is great. The city is really nice as well. It's cool."
Last summer Dario Sammartino recorded seven WSOP cashes, including a deep run in the Main Event, to finish eighth on the WSOP Player of the Year leaderboard, among heavyweight contenders such as Alex Foxen, John Monnette, and Mike Leah.
| Event | Position | Payout |
| --- | --- | --- |
| Event #15: $10,000 No-Limit Hold'em Heads-up Championship | 12th | $ 26,711 |
| Event #22: $10,000 No-Limit 2-7 Lowball Draw Championship | 9th | $ 19,187 |
| Event #36: $5,000 No-Limit Hold'em 6-Handed | 49th | $ 8,734 |
| Event #42: $10,000 No-Limit Hold'em 6-Handed Championship | 8th | $ 69,578 |
| Event #51: $10,000 Pot Limit Omaha Hi/Lo Championship | 21st | $ 16,675 |
| Event #67: $25,000 Pot Limit Omaha High Roller | 6th | $ 197,007 |
| Event #73: $10,000 Main Event Championship | 43rd | $ 176,399 |
Sammartino admits that for some of the games he played, it was his first time.
"It was really fun playing new games," he said. "I like to play games; when I don't know some games I like to learn and seeing how people better than me play is a really fun experience. I learn a lot. I was lucky, yes, but it's fun to learn new games."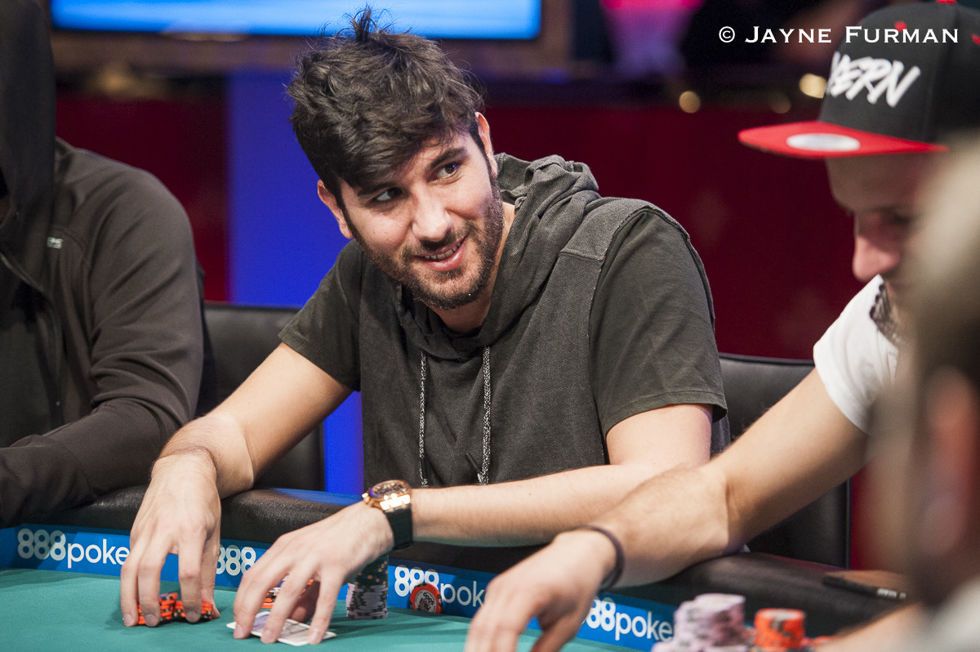 However, Sammartino admits that he has been taking a break from poker recently.
"Last year was my probably my best year since I started playing poker for a living; playing to make money. And now, I have some money! I like having the free time to do something different. I'm doing a lot of things; some business things, but also sport and yoga. Fun things!"
It sounds like Dario Sammartino has retired from poker, but when we asked him whether he was "doing a Fedor," he had a different answer.
"I'm in the middle," he laughed. "I'm not retired, I just don't play poker full-time. I play it part-time and when I want to; just to have fun."
According to Sammartino, the Italian still has poker goals, but it's no longer his priority.
"Before it was my first priority but now it's not really important. I still want to win a bracelet. I don't think it's tough if I continue to play for the next three or four years. This year I'm probably going to come for the first 15 days and then go back to Italy. Then I'll go back to Vegas for the Main Event."
We asked Sammartino who we should look out for, and it was two Italians who have had a pretty successful EPT Monte Carlo that he put forward.
"Probably Marko Iodice and Federico Petruzzelli. They're these new guys. Iodice won the €2,200 [for €151,500] and Petruzzelli finished runner-up in the National [for €143,000] and had a deep run in the EPT Main Event [18th for€ 27,900].
"They're new guys; they were cash game players and they've started to play tournaments now I hope they can win something!"
We'll certainly keep our eyes out for both Iodice and Petruzzelli, and for Sammartino who may well find he can't resist the lure of a potential bracelet this summer.