Feature Coverage
Day 7 Completed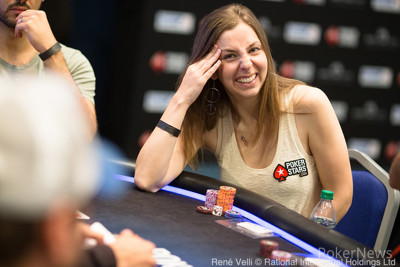 Maria Konnikova got an introduction to poker that makes her the envy of fans and aspiring players everywhere.
In autumn 2016 in Las Vegas, Konnikova had already hatched a plan to write a book heavily featuring poker, but she knew nothing about the game. She had connected with Erik Seidel, who was in the beginning stages of coaching her, but a little observation work in the field was in order.
After clearing it with ARIA staff and his fellow high-stakes regulars, Seidel arranged for Konnikova to sweat his cards in a high roller event there. Konnikova ended up getting even more than she bargained for, though, as some of the other players volunteered to take turns being her window into the mind of a poker great. She sat behind world-class players like Isaac Haxton and Jason Koon and watched as the best of the best went to work.
Plenty of people would pay a lot of money for such an experience, and Konnikova recognized how fortunate she was to get such a rare treat.
"It was an insane experience," she said. "It was a beautiful learning experience that really accelerated my ability to learn the game. "I think they all want to see me succeed because they all want poker to become a bigger game. They all think its a cool and interesting project and they're excited about the book and glad to be involved."
A psychologist by training, Konnikova became interested in poker while reading John von Neumann's seminal texts on game theory. She called the material "really boring" but it drew her in nonetheless because she had already been thinking about the confluence of skill and chance in life.
After reading more about poker, Konnikova realized it could be used to evaluate the way the human mind reacts to life phenomena that involve a mix of skill and chance — a category that could encompass just about everything that happens to people.
"How much of our lives do we control?" she posed as a foundational question for her latest work. "Maximizing skill and not letting luck get to you... poker's such a beautiful learning environment for that.
"It's poker as a metaphor for life in general. I'm using this story to explore other themes and elements of what it means to be human. I think poker really brings that out."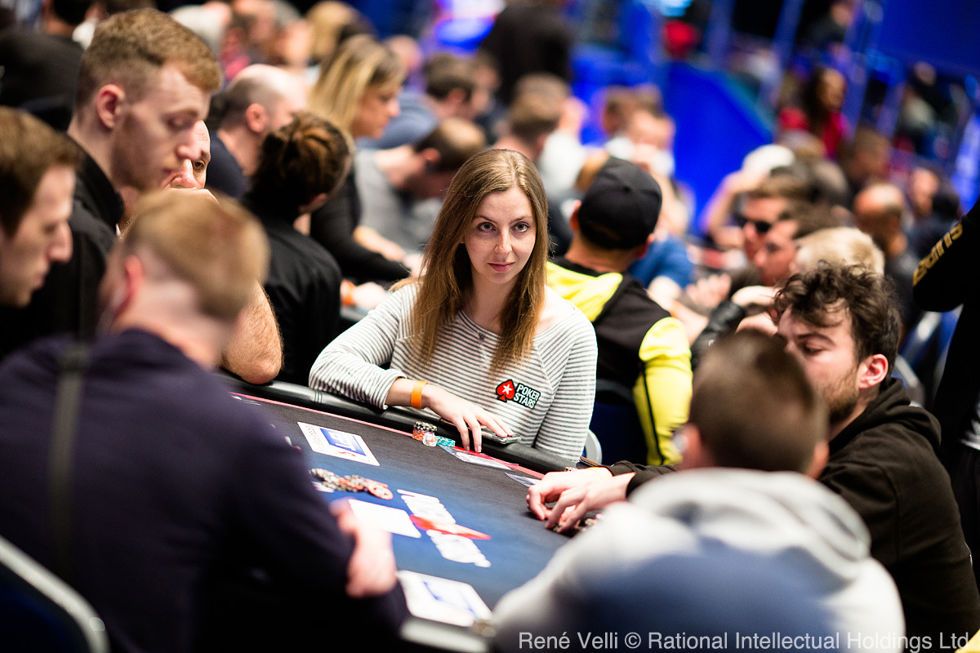 A two-time New York Times best-selling author, Konnikova called the project a "huge challenge" as it has a fundamental difference from all of her past work: her own central role in the story.
Writers from academia are trained to approach subjects from a dispassionate, observational point of view. Documenting her own experiences and feelings requires a different approach, and any poker player with more than an hour of play under his or her belt can likely testify to the gamut of emotions the game evokes.
Those experiences began in the dregs of the live poker scene. Seidel determined that if Konnikova was going to do this, she had to do it the way a true rookie would: build a bankroll from the ground up. The poker version of a Twitter egg, she started in Golden Nugget $20 and $40 tournaments. She moved up to ARIA dailies after that and had a bit of success, finishing second in one for $2,215.
Konnikova's memories of those events aren't exactly fond. She recalls running into "assholes" and "angleshooters who prey on tourists," pretending to be newbies themselves unsure about hand rankings and other basics.
Toes sufficiently dipped into the waters, she waded further in and found the water a bit warmer and more welcoming. For one thing, she found that the higher the stakes, the friendlier the players and the better the environment.
Plus, her results continued to improve as she notched several cashes at PokerStars Championship Monte Carlo in spring 2017, her first event after hooking up with the world's online poker leader, which had taken an interest in her project.
A light World Series of Poker schedule followed, wherein Konnikova notched three more cashes, and then she nearly tasted victory again in the fall. At PokerStars Festival Dublin, she got second in a side event for €2,190.
Heading into the 2018 PokerStars Caribbean Adventure, Konnikova felt good but couldn't imagine what awaited her. In the $1,650 PCA National, she conquered a field of 230 for $84,600 and a $30,000 Platinum Pass to the 2019 PokerStars Players No-Limit Hold'em Championship.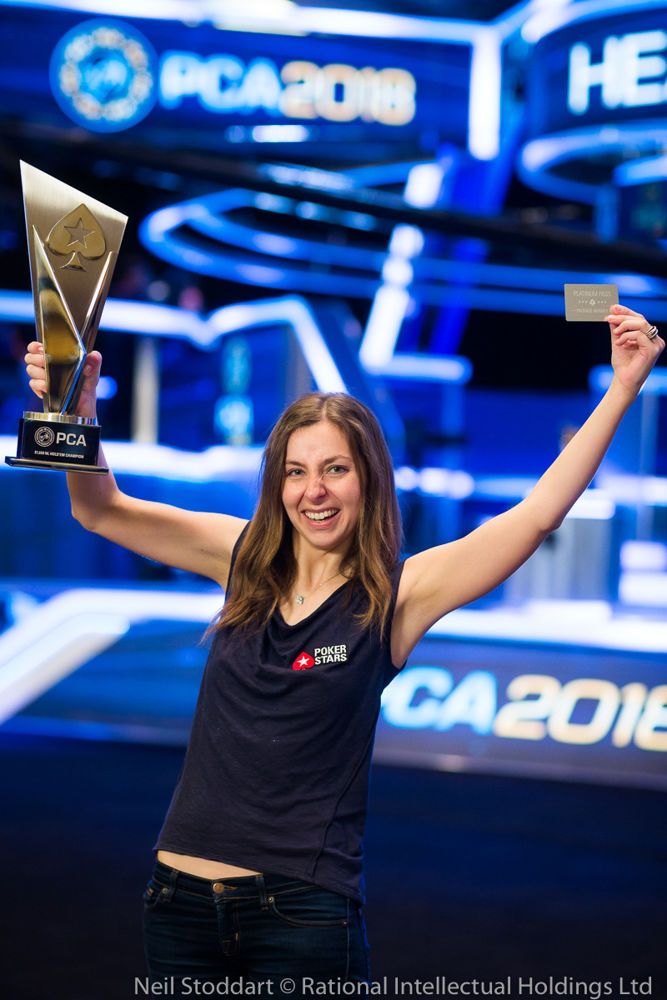 The final table featured bracelet winner Alexander Ziskin, former PCA champ and bracelet winner Harrison Gimbel and tournament legend Chris Moorman. Conquering such a table was no small feat for anyone, much less a poker neophyte a year into her experimental career.
With her knowledge of variance's massive effect on a poker result, she could have been tempted to chalk it up as a fluke run. However, a 42nd-place run in a field of 582 in the PCA Main Event helped solidify that her progress was real.
"PCA was the moment where everything kind of came together," she said. "I'm learning and it's sticking and I'm playing well. It's a really wonderful feeling when you're studying and working to have that validated."
Her huge success forced Konnikova to re-evaluate her plans. With an incredible opportunity in what could be an historic poker event on the horizon, Konnikova decided she had to push the book schedule back and push all in on poker for the time being. She built a revised poker schedule, ramped up in terms of both buy-in sizes and quantity of events.
It paid off immediately, as she finished second in an Asia Pacific Poker Tour Macau event for $57,519.
Not wanting the PSPC to be her first high roller, she said she'd likely play her first €25K here at PokerStars and Monte-Carlo©Casino EPT Main Event if she failed to run deep in the Main Event, and a Day 1 bustout means that looms as a distinct possibility.
Continued success or potential failure may seem like they'd produce radically different final products, but Konnikova maintains that's not the case. Avoiding a results-oriented approach, a key part of a healthy approach to poker, doubles as a must for an author.
"The great thing about books is you don't need to have an ending in mind," she said. "The book could work even if I ended up sucking as a poker player.
"But, I hope I can do better than that. I hope my story can inspire people. I want them to think, 'I can do this, too.'"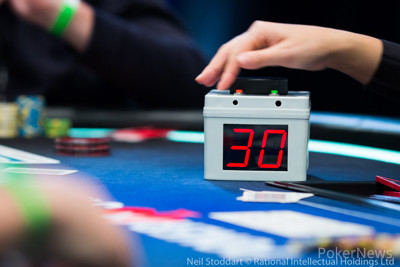 Today on Day 2 of the PokerStars and Monte-Carlo©Casino EPT Main Event, the shot clock was introduced, meaning every player had 30 seconds with which to make a decision. They also receive four 30-second time bank cards in order to gain extra time to make a decision.
Here we speak to a number of players at EPT Monte Carlo to gain their viewpoints on the matter: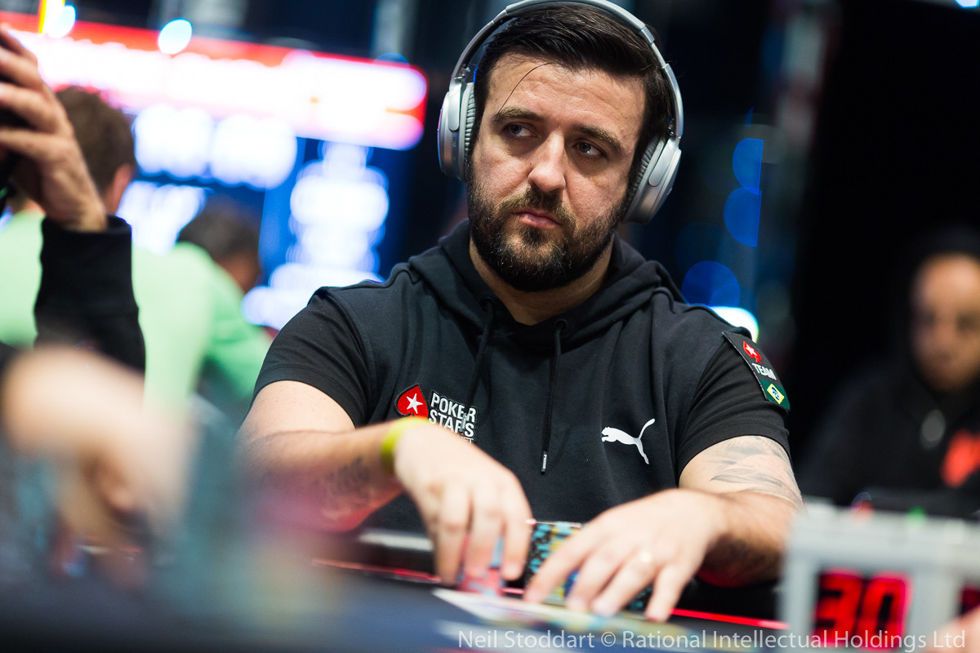 Andre Akkari
"We play more hands with the shot clock, and I also think it puts more pressure on people. I think that it's good because there are always people who take advantage when it comes to time. They always take so long, and it's especially in Brazil where it's an issue. We've been using a shot clock in Brazil and it helps a lot!"
Adrian Mateos
"I love it. I love to play with the shot clock. I think it's a pretty good thing for poker. It doesn't just make people play faster, it means you get to play more hands as well. Playing more hands is always nicer, and it makes it more entertaining."
Davidi Kitai
"I like the idea, but I don't think there are enough time bank chips, and thirty seconds is not long enough. I prefer one minute and to refill them more often. Four for the whole day is not enough."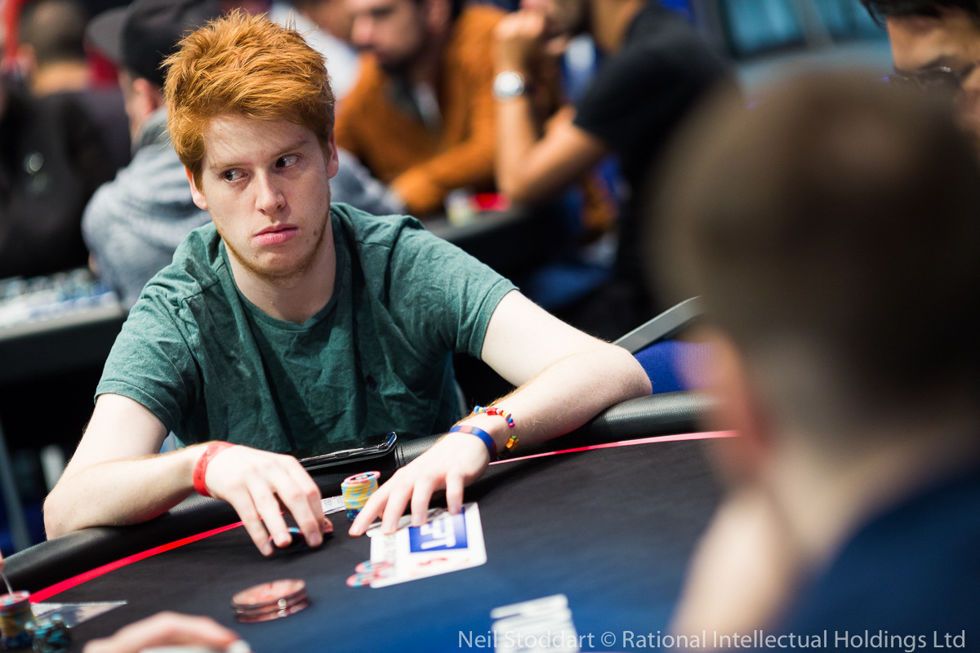 Harry Lodge
"In general yes, I'm in favor of shot clocks. But I think there are negatives as well as positives. Overall I'm in favor, but I'm not sure about them in Main Events because I feel like it puts some players off. But I think it should be in all the side events for sure."
Romain Lewis
"Personally, I don't think that shot clocks solve stalling. Most people usually don't take 30 seconds on each hand anyway, but now it seems to some that they're allowed to. It might slow the game down even further in that respect. Also, the further you get towards a final table the less you need it. We don't need it on a final table. I think it's ridiculous to have a shot clock at a final table where it's the only table, and people are playing for hundreds of thousands of euros. They should be able to take all the time they want."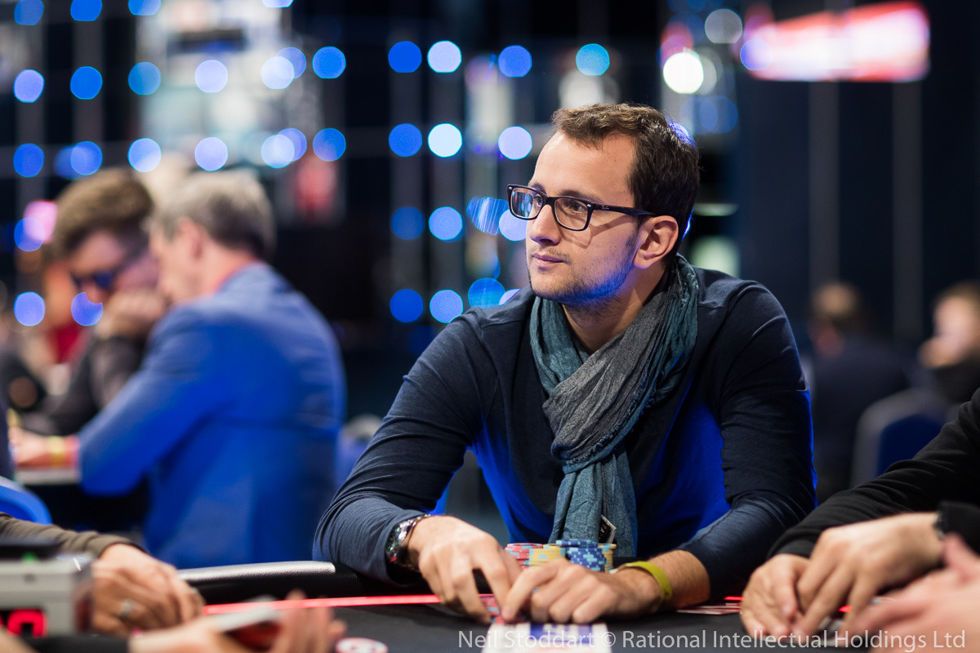 Rainer Kempe
"The shot clock is great, obviously. It's good for the game and it's good for everyone. But the Main Event introducing the shot clock with just four time bank chips, and not refilling them at least once per day, really puts the recreational players at a disadvantage. Especially if they are having their first deep run in one of these Main Events. That can't be the idea behind the shot clock. But that's the only issue I have; in general, I'm in favor of shot clocks."
Along with Paul-Francois Tedeschi, who won his Platinum Pass in the Day 2 Flipout earlier today, there are four other poker players who have won their way to the PokerStars Players No Limit Hold'em Championship (PSPC).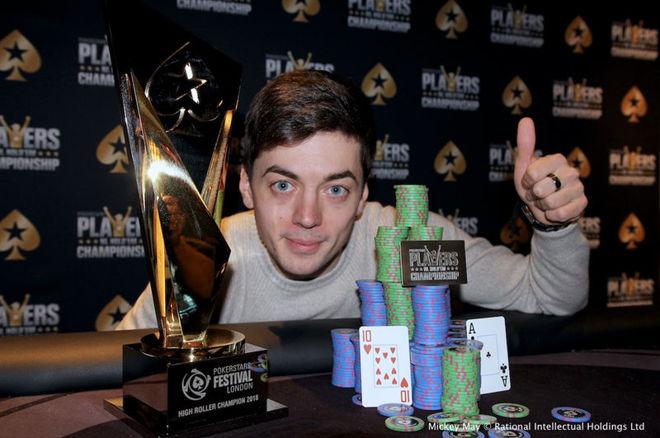 Dragos Trofimov
Trofimov took down the PokerStars Festival London £2,200 High Roller three months ago. The 24-year-old chemistry student from Moldova defeated Sergio Castelluccio heads-up. Next year's trip to the PCA will be his second in a row after he won a $16,000 package to the 2018 PCA. He'll be hoping for even more success.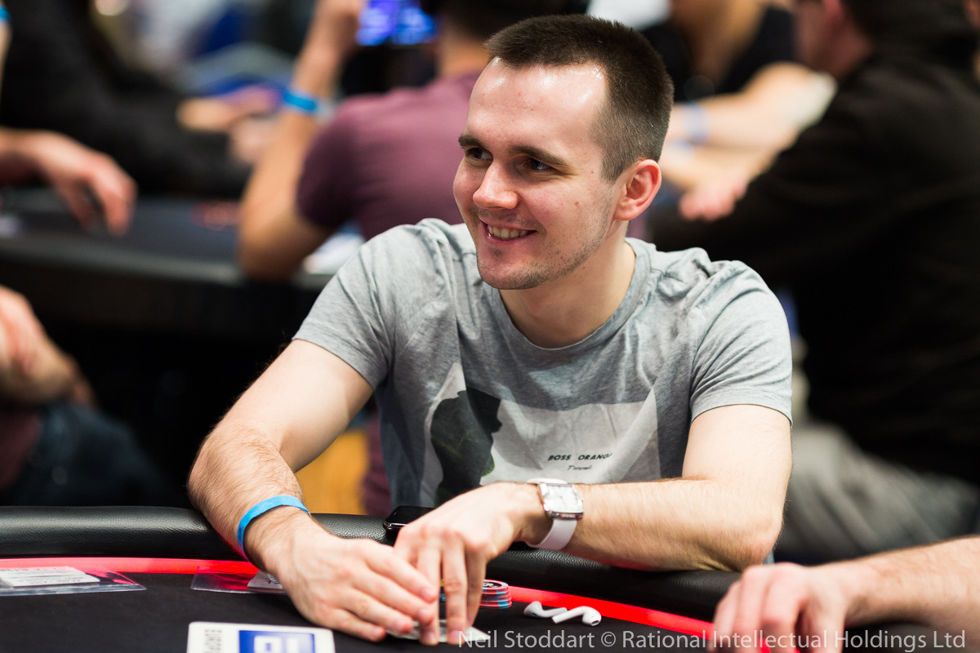 Mikita Badziakouski
Badziakouski made short work of Spaniard Raul Martinez heads-up in the Macau Poker Cup High Roller, with the heads-up portion lasting little more than 10 minutes. He took home not just the MPC high roller title, but a seat to the HK$100,000 ACOP Main Event and HK$2,400,000 in addition to his Platinum Pass.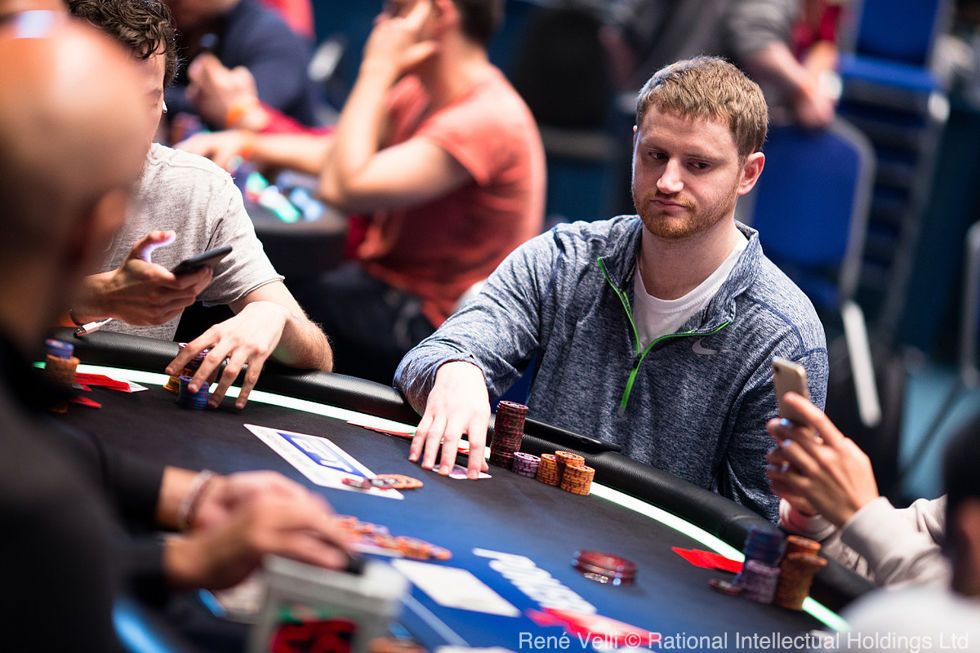 David Peters
Some Platinum Pass winners have to win a tournament in order to book their place in the Bahamas next year, but Peters was even more fortunate. He was the beneficiary of a random draw at the PCA earlier this year and the High Roller regular will be looking forward to a return to the PCA.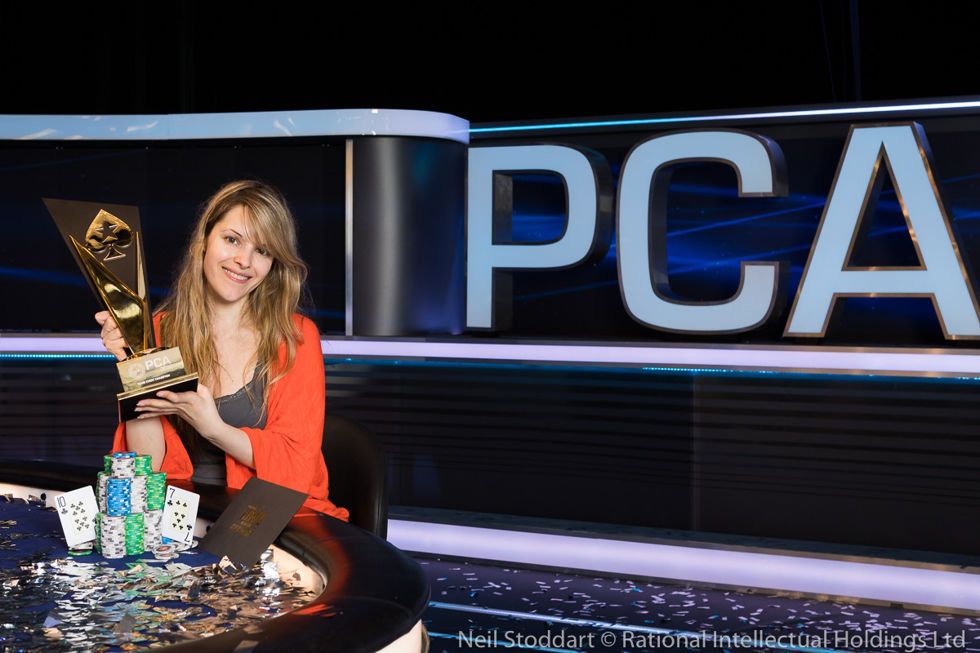 Maria Lampropulos
The 36-year-old pro from Buenos Aires, Argentina, took home $1.1 million in addition to the Platinum Pass earlier this year, and will have fond memories of the Bahamas when she returns in 2019 and takes her seat in the PokerStars Players No Limit Hold'em Championship (PSPC). It was Lampropulos's second $1 million-plus victory in just eight months.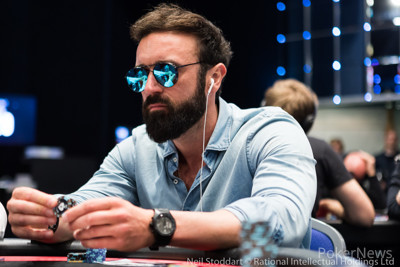 The payouts and prize pool for the 2018 PokerStars and Monte-Carlo©Casino EPT Main Event will be confirmed later today, and one player you expect will be keeping a keen eye out for them.
Nikola Damcevski turned his first deposit onto PokerStars into a seat in the EPT Monte Carlo Main Event in just 14 minutes. After opening his account he clicked on an "EPT Monte Carlo' Spin & Go (buy-in: €12.50)" and, after a short while, he walked away with a package worth €8,500.
"I didn't really know what the EPT package was," Damcevski told the PokerStars Blog. "But when I won it, I started looking for more info about it."
"I'm a recreational player, said Damcevski. "One of my friends advised me to go to PokerStars, so I did. Then I tried the Spin & Go format and I won. This is beginner's luck with no doubt."
Damcevski is still in the Main Event on Day 2, although he is currently sitting on a below average stack. He's sitting at a table with fellow qualifiers Benjamin Chicheportiche and Philipp Salewski, along with top German pro Philipp Gruissem.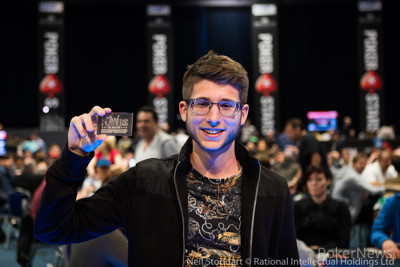 In all honesty, there have been quieter EPT final tables than the scene that played out in the Salle des Etoiles shortly before the start of play in the PokerStars and Monte-Carlo©Casino EPT Main Event.
The whole Day 2 field was in with a chance of winning a coveted Platinum Pass to the 2019 PokerStars Players NL Hold'em Championship (PSPC), and all they had to do was win a flip. Well, three of them, actually.
If you don't know how it works, each table plays one hand out, with the winner advancing to another hand. Then you repeat until you have one lucky winner!
Among the players fortunate enough to make it into the second round were PokerStars Team Pros Andre Akkari and Celina Lin, EPT Grand Final winners Adrian Mateos and Steve O'Dwyer and French pro Gaelle Baumann.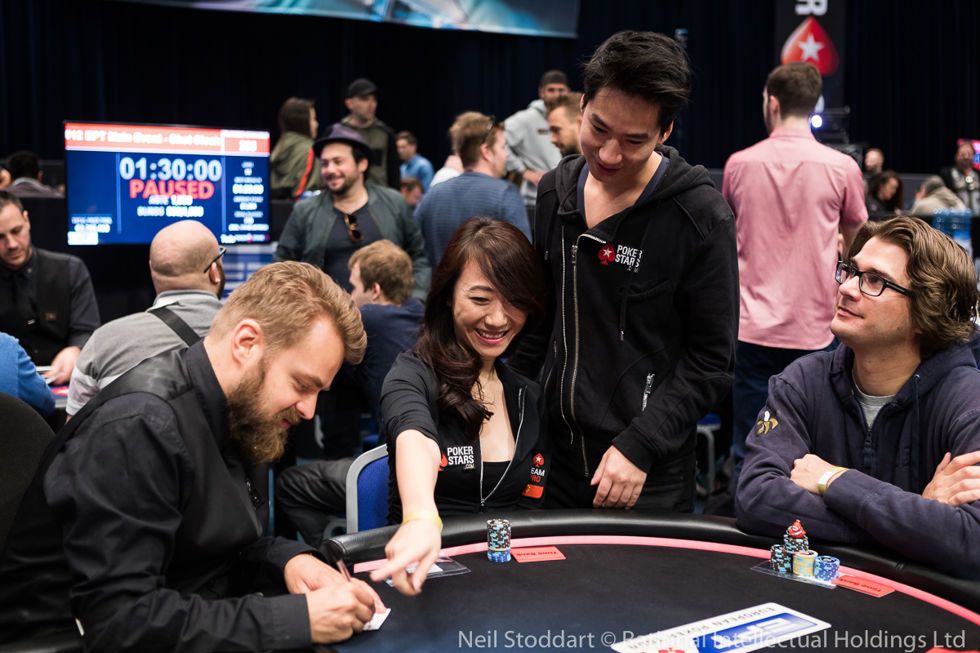 Unfortunately for these players, none of them would make it through to the final four, with those players relocating to a single table for the final hand to decide who walked away with the all-important Platinum Pass.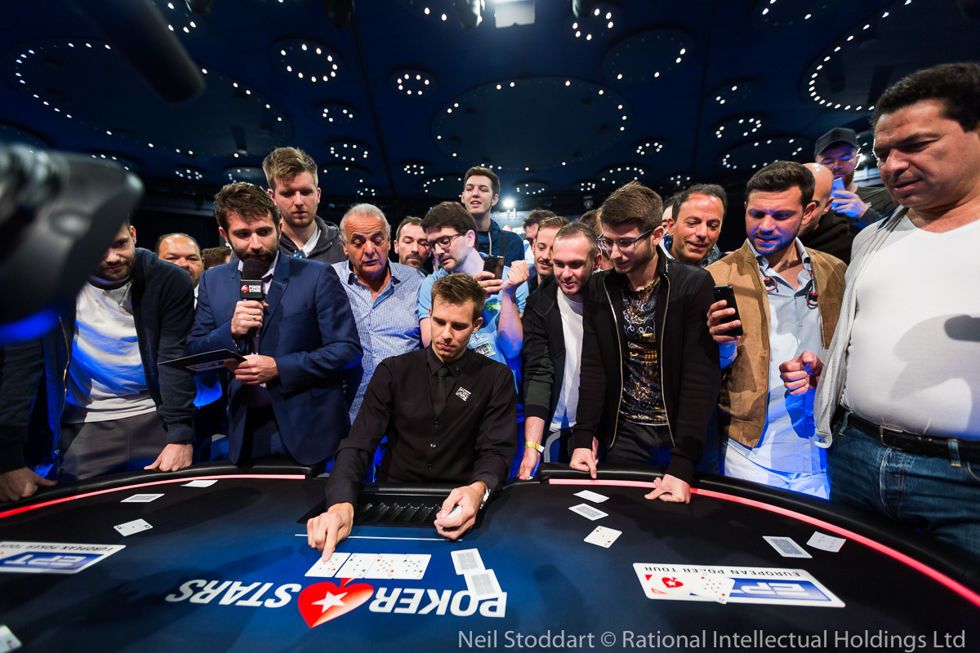 The final four players were Paul-Francois Tedeschi, Jean Koja, Michael Mamou and Mazin Khoury; three Frenchman and an American for those counting. They were each dealt two cards and each picked one to turn face up
Seat 1: Paul-Francois Tedeschi -

Seat 2: Jean Koja -

Seat 3: Michael Mamou -

Seat 4: Mazin Khoury -
The full board was then dealt in front of a huge crowd of spectators. It came
, with Koja taking the lead with his pair of eights. He was first to show his second card, but the
didn't improve him.
Next, with his rail calling for a seven, Tedeschi peeled his next card and revealed the
, giving the Frenchman trips and taking the lead. Mamou and Khoury revealed the
and
respectively, meaning Tedeschi's rail exploded with delight.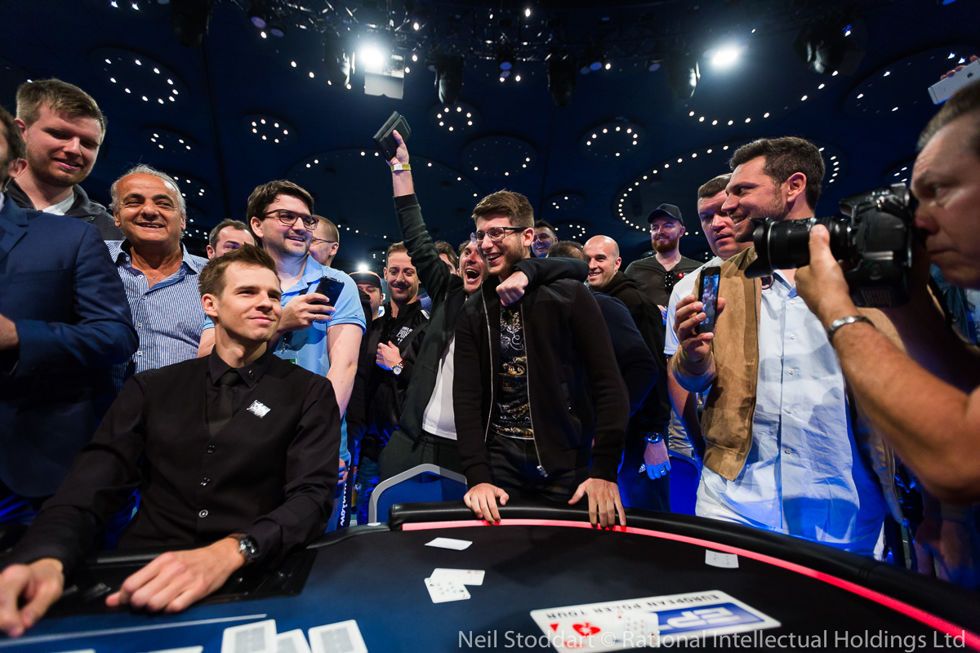 He was quickly mobbed by his excited friends after becoming the second Frenchman in three days to win a Platinum Pass, after Guillaume Diaz won one for taking down the National.
Tedeschi's largest score of his career to date came in the 2012 WSOP Europe Main Event, where he finished sixth for €149,184, but he must now be setting his sights on an even bigger payday at the PokerStars Players NL Hold'em Championship (PSPC) in January 2019.His Platinum Pass gives him $25,000 entry to the PSPC event, along with six nights' accommodation at Atlantis Resort and $2,000 for expenses.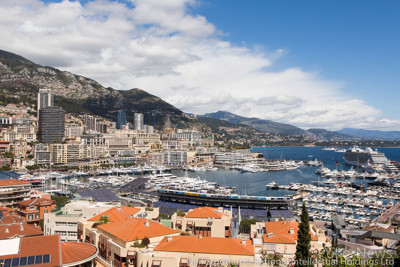 The time for re-entries is over. The time for running up from starting stack is done. Today sees at least 268 players return for Day 2 of the PokerStars and Monte-Carlo©Casino EPT Main Event. PokerNews will be providing live coverage, with the plan for the day either to play five levels or until the tournament is one table away from the money.
Today also sees the introduction of the shot clock into the Main Event, with each player given 30-seconds to make their decision. They also receive four 30-second time banks to use. Players will receive two more at the start of each day, in addition to the time banks carried over at the end of each day.
The four-card specialists will also be out in force today, with the start of the €10,000 Pot-Limit Omaha High Roller. Last time it was held it was Frenchman Sylvain Loosli who took home €236,400 in Barcelona last year after besting a field of 111. The shot clock will also be in action in this tournament.
PokerNews will bring you recaps, features and updates from all of the above throughout the day as our continued coverage of the PokerStars and Monte-Carlo©Casino EPT rolls on.
Feature Coverage
Day 7 Started