Feature Coverage
Day 1 Completed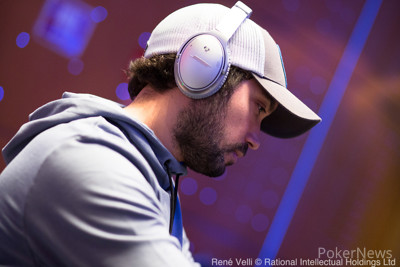 Like the pregame beers before a big party, PokerStars and Monte-Carlo©Casino European Poker Tour got under way with a bit of a soft launch as the main attraction on Tuesday was the €10,300 Eight-Handed Shot Clock Single Reentry.
The event drew 47 entries with registration yet continuing for two more one-hour levels on Wednesday. Most of the field advanced, with 31 players dropping chips into bags to end the night. At the head of the pack was a close race between two North American pros who crossed the pond.
Timothy Adams bagged 220,600 with Maria Ho, who held the lead most of the way late in the short Day 1, finishing just shy with 214,200. WSOP Main Event third-place finisher Benjamin Pollak trailed in a distant third with 149,500.
"It's only the first day," Adams said. "There's tons more poker to be played. It went really smoothly. I had a pretty fun table draw, a lot of action. I felt good."
Adams found a lovely spot to chip up significantly after he coolered Lily Kiletto, who had just doubled through Adrian Mateos with a flopped set of jacks as Mateos tried shoving her off of it with a gutshot Broadway draw.
Freshly armed with a nice stack, Kiletto put in a three-bet in the small blind to 7,000 over an Adams button open and watched as Adams four-bet to 18,000.
"Probably should have just shoved," Kiletto commented as she put in calling chips.
Not so, as Adams held aces, but Kiletto thought she saw a nice enough flop and check-jammed for about 45,000 when the board came paired with two fives and an eight. Her queens were smashed though, and Adams collected the hefty pot before going on to sneak past Ho just before bagging time.
Adams shipped one of the €25K High Rollers last year here in Monte Carlo for €366,500, so he's in prime position to add another PokerStars trophy in the EPT's big return to one of its flagship cities.
Another notable name advancing was Sam Greenwood, who has been quite possibly the most successful players in the high roller circuit in recent months. He's coming off of two very recent wins — one at WPT Amsterdam and another at partypoker MILLIONS Grand Final — and bagged 57,600 here. However, he was one of the players who used his reentry, so he'll need a strong Day 2 if he's to profit here.
Here's a look at the top 10 chip counts as Day 2 looms at 12:30 p.m. local time starting at 600/1,200/1,200. PokerNews will be on hand to track the event and bring a recap when a champion is crowned.
| Place | Player | Country | Stack |
| --- | --- | --- | --- |
| 1 | Timothy Adams | Canada | 220,600 |
| 2 | Maria Ho | United States | 214,200 |
| 3 | Benjamin Pollak | France | 149,500 |
| 4 | Ryan Riess | United States | 145,800 |
| 5 | Stephen Chidwick | United Kingdom | 123,800 |
| 6 | Rainer Kempe | Germany | 118,200 |
| 7 | Paul Newey | United Kingdom | 99,400 |
| 8 | Michael Dix | United States | 96,400 |
| 9 | Mustapha Kanit | Italy | 90,500 |
| 10 | Adrian Mateos | Spain | 88,000 |
In the second part of past EPT Grand Final Main Event winners, we look back at the biggest money winner of all time: Pieter de Korver. We also see the first effects of Black Friday, as well as taking a one-time detour to Spain.
EPT Grand Final winners
| Season | Year | Players | Champion | Country | Prize |
| --- | --- | --- | --- | --- | --- |
| 5 | 2009 | 935 | Pieter de Korver | Netherlands | €2,300,000 |
| 6 | 2010 | 848 | Nicolas Chouity | Lebanon | €1,700,000 |
| 7 | 2011 | 686 | Ivan Freitez | Venezuela | €1,500,000 |
2009 - Winner: Pieter de Korver (€2,300,000)
Pieter de Korver's monumental victory in 2009 still holds as one of the biggest Cinderella stories in poker of all time. After winning the Poker Champion of Holland series, a national freeroll sponsored by PokerStars, De Korver got invited to play several EPT's that season, culminating in a win in the biggest one of them all.
After being down to a mere two big blinds at the final table, De Korver tripled up and doubled up, then scored a huge double up with a flopped full house against chipleader Dag Marten Mikkelsen. Mikkelsen bluffed it off with king high and a gutshot and busted shortly after. De Korver won €2,320,000, which is to this date the biggest price ever awarded at the EPT Grand Final Main Event.
Below is the winner's interview PokerNews held with De Korver.
2010 - Winner: Nicolas Chouity (€1,700,000)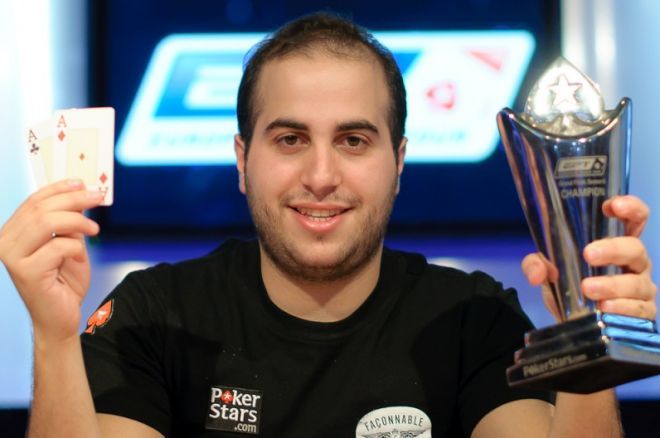 In one of the most lopsided final tables, Nicolas Chouity started the EPT 6 Grand Final Main Event final table with 40% of the chips in play and never relinquished the chip lead at any point. The Lebanese scored a career-high cash of €1,700,000 and has been a strong fixture on the circuit ever since. Chouity has amassed $3,301.977 in lifetime winnings, including a victory in an EPT 9 London £1,000 Side Event.
Chouity bested Josef Klinger heads-up, who has since been shy of the spotlights. Klinger, who walked away with a cool €1,000,000, added just one more tournament cash afterwards, back in 2015, and has moved on to different endeavours after this event. Andrew Chen (5th - €400,000) and Roger Hairabedian (7th - €200,000) also reached the final table.
2011 - Winner: Ivan Freitez (€1,500,000)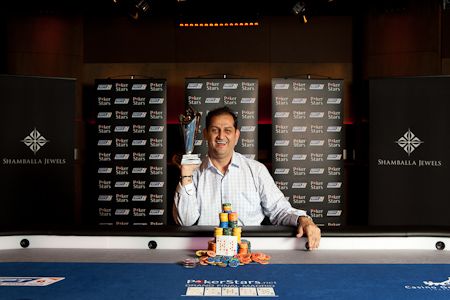 The EPT 7 Grand Final was held in the wake of Black Friday, although the ripple effects mostly didn't show yet as many Americans already qualified before April 15, 2011. This edition was the only one to be played outside of Monte Carlo, as the tour move to Madrid for one time only. It was Ivan Freitez from Venezuela who claimed the top prize of €1,500,000, becoming the first and only Venezuelan EPT winner.
While standard practice at every large poker tournament today, this was the first time an EPT final table featured live streaming with hole cards (on a two-hour delay), which became an instant hit.
The 2011 edition is notorious for an infamous hand between Freitez and Eugene Yanayt with 10 players remaining, in which Freitez was accused of angle shooting. Yanayt eventually busted in sixth place against Freitez with sixes against nines. Watch the video below to see all the controversy play out.
Photos by René Velli / PokerStars.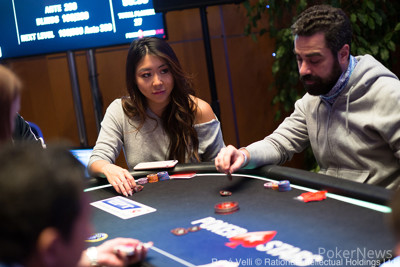 One of just two events on the schedule today, the €10,300 Eight-Handed Shot Clock Single Reentry is well under way in the midst of Level 6 (300/600/600) — remember, many of these events will feature a big blind ante.
At this point, 44 entries have been logged, of which 34 remain in the event still, so it's still in the early stages with the end of registration barely in sight as it doesn't close until a few levels into Day 2.
Still, it's never too early to take stock of the tournament and look at how things are progressing. As per usual for a high buy-in preliminary event such as this, the field is loaded with stars of the game. The likes of Justin Bonomo, Sam Greenwood, Isaac Haxton and David Peters are all among those seated at the small cluster of tables in the corner of the cash game room.
However, none of those players are among the hottest in the early going. Adrian Mateos, Timothy Adams, Vladimir Troyanovskiy, Stephen Chidwick, Ryan Riess and Rainer Kempe all have around double the 50,000 starting stack. Minutes after getting ready to post this, PokerNews has been informed that Maria Ho rocketed up past that number and may be the chip leader.
Just a few more levels are scheduled to be played tonight, and PokerNews will keep an eye on things on the tournament floor and observe how it shakes out as the earliest rounds come to an end and the players bag up for the end of Day 1.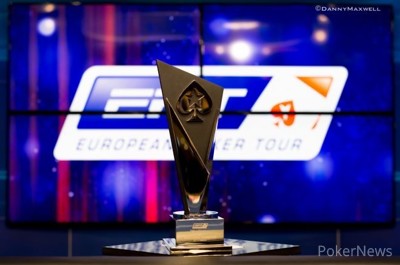 While European Poker Tour stops have come and gone over the years, one event has been a fixture nearly every year since the tour's incarnation back in 2004: the EPT Grand Final in Monte Carlo. With the exception of Season 7, when the tour made a detour for Madrid, the EPT Grand Final has been held in Monte Carlo at all other times.
With that in mind, we dove into the history of the storied event. In the first part, we take a look at the winners of the EPT Grand Final Main Event from seasons 1 through 4.
EPT Grand Final winners
| Season | Year | Players | Champion | Country | Prize |
| --- | --- | --- | --- | --- | --- |
| 1 | 2005 | 211 | Rob Hollink | Netherlands | €635,000 |
| 2 | 2006 | 298 | Jeff Williams | United States | €900,000 |
| 3 | 2007 | 706 | Gavin Griffin | United States | €1,825,010 |
| 4 | 2008 | 842 | Glen Chorny | Canada | €2,020,000 |
2005 - Winner: Rob Hollink (€635,000)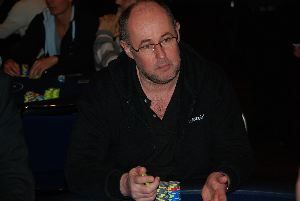 The first season of the EPT gave Dutch Poker Hall of Famer Rob Hollink his biggest win to this date. Hollink, still a very active player in 2018, defeated Brandon Schaefer heads-up to claim the first-place prize of €635,000, a prize that only grew bigger over the years. A total of 211 players put up the €10,000 buy-in and 27 of them finished in the money, with a young Eugene Katchalov and Gus Hansen among them.
Hollink, already a household name on the circuit back in 2005, has $3,540,620 in lifetime winnings and has won titles at nearly every major tour over his two-decade career.
2006 - Winner: Jeff Williams (€635,000)
The year after Hollink's inaugural win, the field grew to 298 and first-place prize money grew to a monstrous €900,000. After qualifying online under his alias "yellowsub86" at just 19 years of age, Jeff Williams burst on to the live poker scene with his first ever recorded cash. Needless to say, it was one of the biggest first-time cashes in poker history. Williams had another deep run at the EPT7 Grand Final, finishing in eighth place, and has racked up $2,201,607 over the course of his impressive career.
2007 - Winner: Gavin Griffin (€1,825,010)
With the poker boom in full swing and the EPT being a massive hit, the field in 2007 exploded to 706 entries. Eventual champion Gavin Griffin was one of the many qualifiers on PokerStars, parlaying his $240 satellite investment into a nearly €2 million first-place price.
It took 192 hands at the final table and 92 hands of heads up before Griffin could lift the trophy. In the final hand, with $800,000 in difference between first and second, the board read
and Griffin raise-called a shove from Marc Karam with
. Karam held
with nearly equal stacks and remained ahead after the
turn. The
river, however, sealed it for Griffin. Interestingly enough, the Main Event victory remains Griffin's only cash outside of the U.S.
2008 - Winner: Glen Chorny (€2,020,000)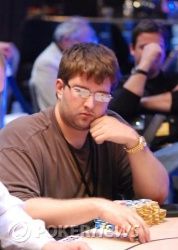 In 2008, records were shattered once again as 842 players forayed to Le Sporting Casino in Monte-Carlo, which pumped the winner's prize up to over €2 million. Glen Chorny from Canada was the one to receive this life-changing amount after conquering a final table that also contained Antonio Esfandiari and Luca Pagano. Although Chorny racked up a few more cashes after his astonishing win, only two of those came after 2009, with the latest in 2014.
Runner-up Denes Kalo's story is bittersweet, as the Hungarian also came second at the earlier EPT in Baden in the same season. Kalo noted just two more money finishes afterwards and hasn't recorded a cash since 2009.
In the next part, we take a look at the Main Event winners from 2009 to 2011, including the winner of the biggest first place prize.
Photos by René Velli / PokerStars.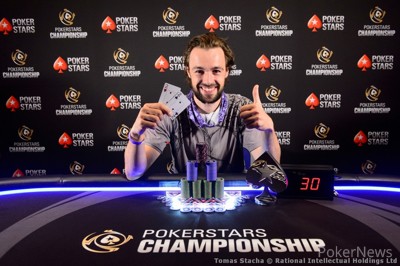 A small warm-up event to get into the groove, perhaps splash around a bit? Well, not in Monaco, where the high rollers jumped into the action right off the bat. At 6 p.m. local time, cards went in the air for the €10,300 NL Hold'em 8-Handed opening event.
The tournament allows for a single reentry and features a big blind ante, reducing the need for the entire table to post to one player. The shot clock is also in play, giving players just 30 seconds to come to a decision before having to use of their scarce time bank chips. All players receive 6 of them at the start, with each one of them buying a precious 30 second extension to come to a decision.
The best of the best have shown up right from the start and three tables are running in the early stages. A lot of usual suspects have taken their seats, including Steve O'Dwyer, Adrian Mateos, Benjamin Pollak, Rainer Kempe, Daniel Dvoress, Orpen Kisacikoglu, Nick Petrangelo, Paul Newey, Vladimir Troyanovskiy, Jean-Noël Thorel and Ole Schemion.
The first €10,300 High Roller is a three-day event, with levels of 45 minutes on the first day and 60 minutes on each of the subsequent days. Late registration will be open up until the end of level 10, which will be two hours into Day 2. Last year, while under the PokerStars Championship banner, it was Schemion who captured gold in the opening event and won €274,750, the eight time the German juggernaut collected silverware at a PokerStars event.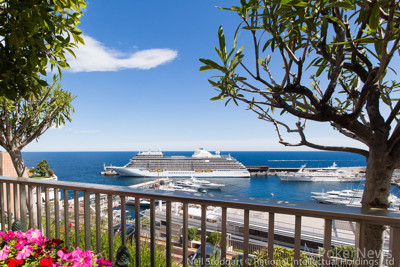 The EPT is back in Monaco! After a two-year hiatus, PokerStars' flagship European event has returned to the principality in the south of France as the 2018 PokerStars and Monte-Carlo©Casino EPT. The Monte Carlo stop has a long and rich history featuring the best in poker from all of Europe and beyond. Past winners of this prestigious event include Rob Hollink (2005), Pieter de Korver (2009), Mohsin Charania (2012), Steve O'Dwyer (2013), Adrian Mateos (2015) and defending champion Jan Bendik (2016).
The 2018 schedule is jam-packed with no less than 39 events, varying in buy-ins from €330 all the way up to €100,000. Highlighting the schedule are the €100,000 EPT Super High Roller (April 27-29), the €5,300 EPT Main Event (April 28-May 4) and the €25,000 EPT High Roller (May 2-4).
Over the course of the next 11 days, PokerNews will be your one-stop shop for everything regarding this storied event. As a special occasion, we've set up one page containing feature coverage for all your PokerStars and Monte-Carlo©Casino EPT needs. Make sure to bookmark this page and check back regularly for highlights of all the big events, interviews with players, off the felt activities and information on how to win one of the six €30,000 Platinum Passes up for grabs throughout the 11-day festival.
Shedding it's Grand Final moniker this year, the €5,300 EPT Main Event will kick off on April 28. For the first-time ever in Monte Carlo, players are allowed a single reentry if they run out of chips. Once the Main Event rolls around, PokerNews will kick things into high gear and provide start-to-finish coverage of this seven-day event. Sit back and enjoy as we bring you the all the poker updates from the Le Sporting Casino at the Monte-Carlo Bay Hotel & Resort.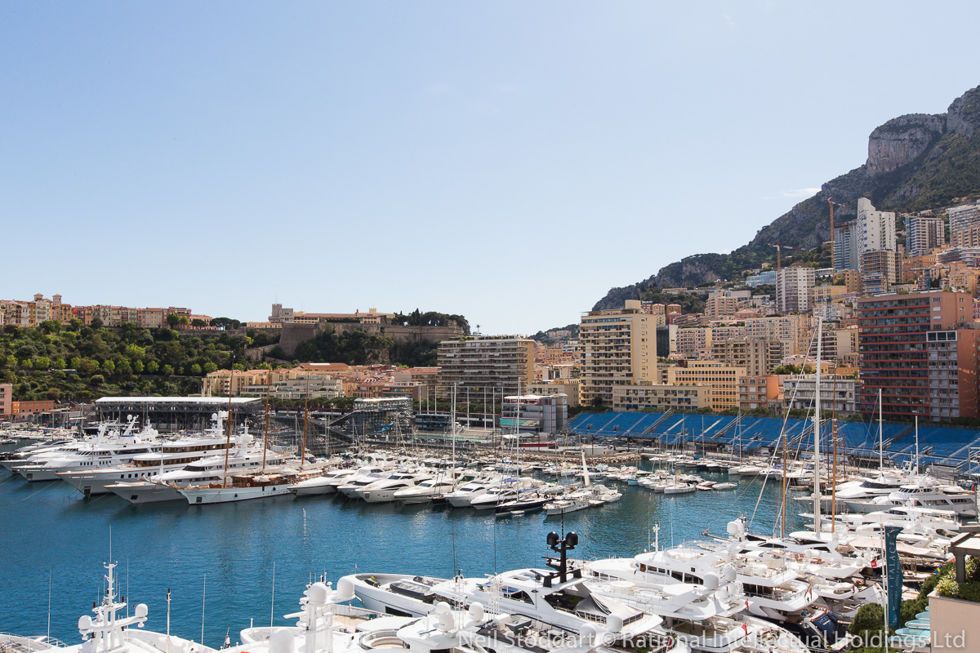 Feature Coverage
Day 1 Started