More than thirteen hours after the final day started, a winner has been crowned in the Merit Poker Classic $5,300 Main Event. It's a home island win for Cyprus' own Andreas Christoforou who grabbed the first-place prize of $565,157 by defeating Israel's Liran Twito heads-up. The tournament was organized by partypoker LIVE and Poker Club Management here in the Merit Crystal Cove Hotel and Casino and attracted 649 entries in total, which included 211 entries, which created a total prize pool of $2,990,267.
This win is Christoforou's biggest cash ever in the live tournament circuit according to The Hendon Mob and will take him to second place on the Cyprus All Time Money List. It also means the first-place prize takes him to almost $1.2 million in lifetime cashes. Christoforou started the day at the short stack but managed to wield himself through the minefield of eliminations to claim the win in the end with a huge rail as the local here.
Other notable players to have reached the final table of ten included the two partypoker pros Kristen Bicknell and Ludovic Geilich, Basil Yaiche, Anton Morgenstern, Mustafa Biz, and Florian Duta.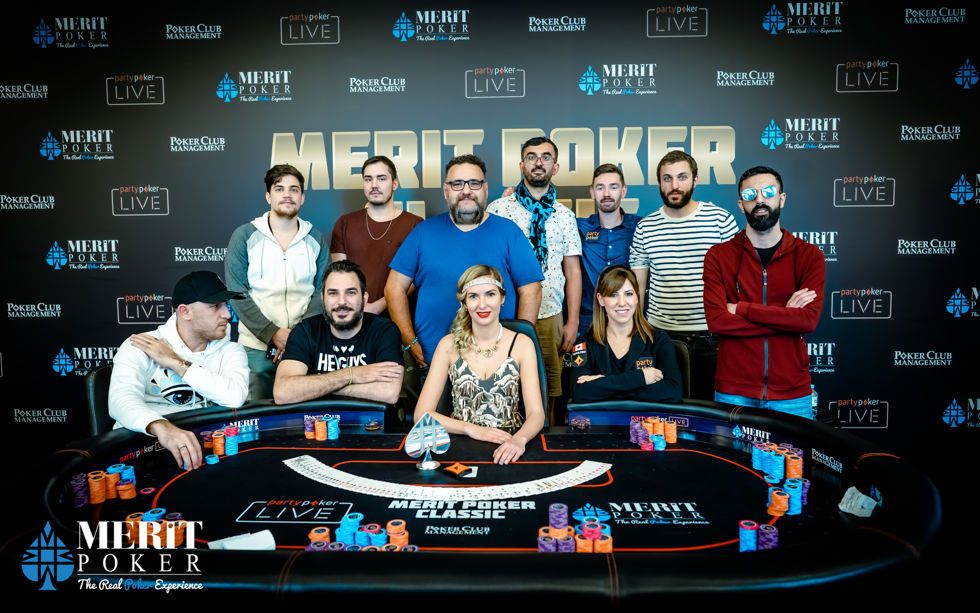 [i]Merit Poker Classic Main Event Final Table Results
| Place | Player | Country | Prize (USD) |
| --- | --- | --- | --- |
| 1 | Andreas Christoforou | Cyprus | $565,157 |
| 2 | Liran Twito | Israel | $416,245 |
| 3 | Kristen Bicknell | Canada | $254,770 |
| 4 | Daniel Braude | Israel | $188,685 |
| 5 | Basil Yaiche | France | $141,440 |
| 6 | Ludovic Geilich | United Kingdom | $113,330 |
| 7 | Selahaddin Bedir | Turkey | $94,490 |
| 8 | Anton Morgenstern | Germany | $75,355 |
| 9 | Mustafa Biz | Turkey | $56,515 |
| 10 | Florian Duta | Romania | $41,565 |
Today's Action
Sixteen players returned at noon local time and Geilich was off to a bad start when he first doubled up Anatoly Suvarov and Duta. Then it was time for Bicknell to double up through Morgenstern but the first elimination could be claimed by Geilich when he busted Shahar Levi who ran his ace-queen into the aces of Geilich. Levi turned a pair of queens for some hope but he bricked the river to be the first player of the day to go to the payout desk. A mere twenty minutes later, it was Pavel Kovalenko who would make his way to collect his cash in a bit of a shock. Kovalenko called Geilich's four-bet shove with the shorter stack and thought he was pretty safe when he saw they both held pocket jacks. But Geilich was running good and hit a flush on the river to send the Russian away.
Suvarov was next to go when he shoved his last ten big blinds with queen-jack and also fell victim to Geilich who held ace-seven. Geilich flopped a pair and improve to two pair on the turn. Christoforou found a double-up through Geilich to stop his run-good when he rivered a pair of aces to beat Geilich's pocket nines. Hasan Dogan's ace-king failed to win against the pocket queens of Dori Yacoub for twelve players to make it to the first break of the day.
Bicknell managed to hit quads with her seven-deuce when it all went in on the river and Yacoub snap-called with the full house. Yacoub couldn't recover when he shoved with jack-eight on the six-king-jack-nine board and was called by Morgenstern who held ace-king and got no help on the river. Ulan Dzholdoshbekov was eliminated in eleventh place when he shoved his ten big blinds with pocket tens and was called by Daniel Braude who held ace-king and made a full house in the end. The ten remaining players were then sent for a break of around 40 minutes so they could get the final table set up for the special walk-on ceremony and photo opportunities. Almost 70 minutes later, it was finally time for the final table to kick off with Geilich holding a narrow chip lead and Christoforou as the second lowest stack.
Half an hour in, Duta was sent away from the final table stage when Duta three-bet shoved with pocket aces on the ace-deuce-ten all-diamond flop and was called by Braude who had flopped the nut-flush. No pair on the board when the turn and river were dealt and the Romanian player who lives in the United Kingdom was done in tenth place. Morgenstern was the next to claim an elimination to his name when he took out Biz. Biz's last ten big blind went in with king-queen while Morgenstern held ace-queen.
It would then take almost three hours before Morgenstern's ace-king couldn't beat the pocket jacks of Twito and eight players to go down to seven. Selahaddin Bedir was the last to go before the impromptu dinner break as he four-bet shoved his whole stack in with jacks while Twito held aces. Twito took the chip lead into the dinner break and didn't let up after having filled his appetite.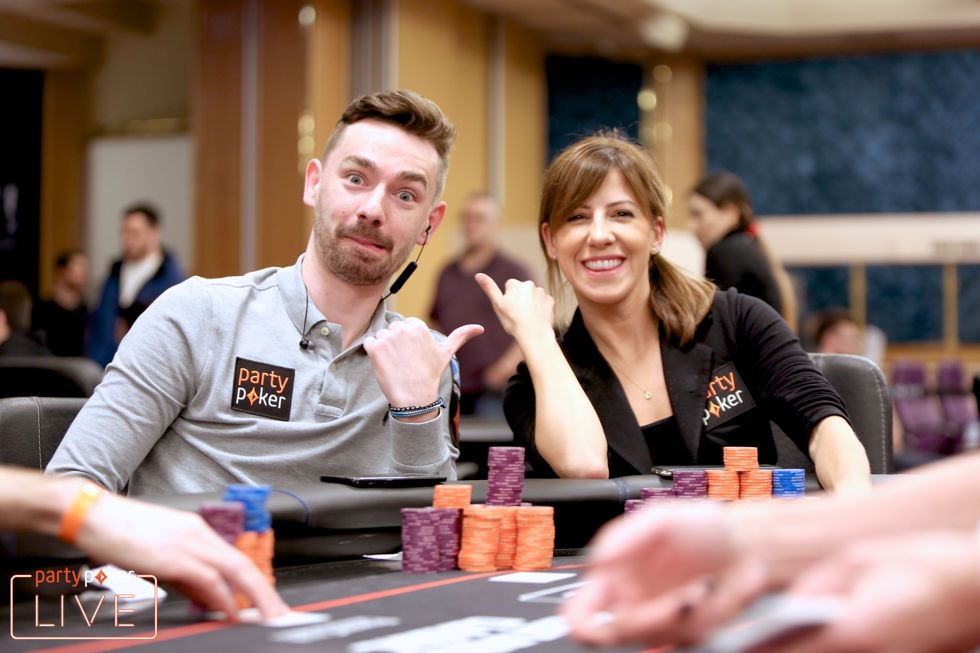 Geilich fell to Twito too as he shoved his jack-ten suited into the ace-jack of Twito and didn't hit on the board. And less than five minutes later, Yaiche couldn't beat Twito either as he found sixes but was behind against Twito's eights. With more than half of the chips in play in Twito's possession, he kept the pressure on his three opponents while they kept getting shorter. Christoforou managed to double through Braude, Bicknell also got a double-up paid by Braude, and then the curtain finally fell for him when his last 4 big blinds went in with six-four. Christoforou took them from him with the pocket eights even though Braude flopped a pair but got no extra help of the turn or river.
The option of discussing a deal came up and the three remaining agreed to look at the numbers but decided to play the current hand first which proved to be crucial for Christoforou who doubled up with pocket queens through Twito to decrease the gap between them. They all looked at the ICM numbers but decided to continue on with Bicknell hitting the road when she shoved her king-six into the ace-ten of Christoforou. Now the difference between them was only 10 million in chips and they looked at the numbers again.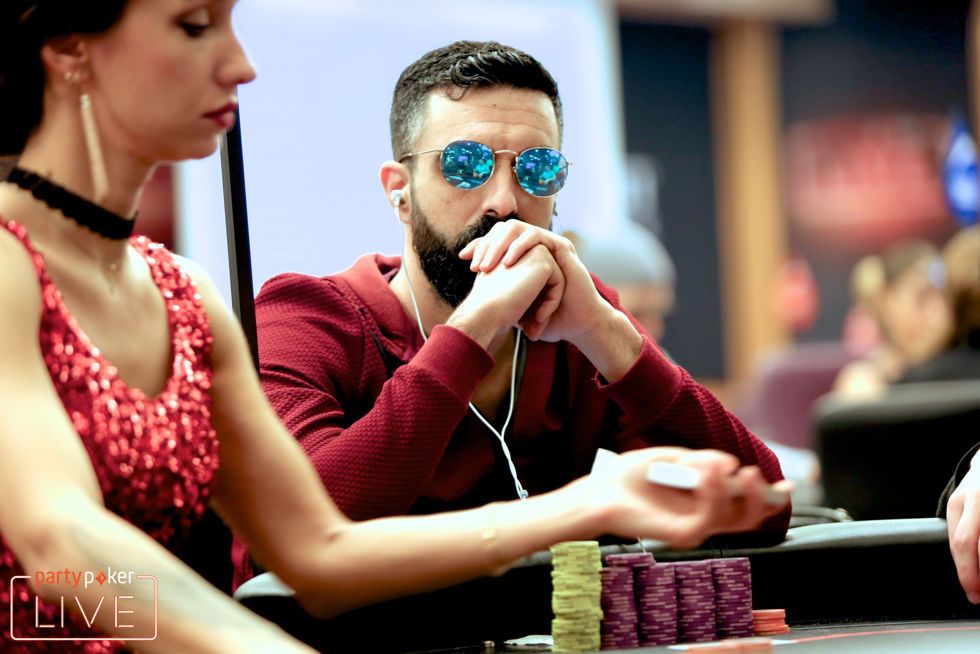 No deal was agreed upon and they continued playing. The chips went back and forth for almost two hours. Christoforou doubled up with ace-nine against Twito's king-queen to take over the chip lead, Twito made a bit of a comeback when he doubled with king-seven on the king-ten-four-seven-queen board while Christoforou held jack-ten. He then took the chip lead back when he managed to double up again with queen-seven on the jack-six-deuce-queen-eight board. This time Christoforou had jack-nine for the flopped pair of jacks. The chip lead flipped back to Christoforou when he won a few hands in a row before it all went in when Twito shoved with ace-eight. Christoforou called with king-ten suited and turned a flush while avoiding another club on the river which would have given Twito the nut-flush. With the rail and Christoforou himself exploding from happiness, the tournament was over after a long day's grind.
This concludes the PokerNews live coverage from Cyprus, make sure to return as the next partypoker LIVE tournament coverage will take us to Montreal for the partypoker LIVE MILLIONS North America in about a week! Thank you for following all the updates.