It seemed like the entire Winamax Team Pro stable was watching on as Adrian Mateos took down the SISMIX Main Event, and we asked a selection of them for their thoughts on their teammate's victory.
Davidi Kitai: "It's amazing that every two years there's a Winamax player that wins. I don't think anyone will do it again! It's nice; Adrian is an amazing player. He's the best player in the field, and he won. That shows that poker is not about luck!"
Sylvain Loosli: "What can I say! He's not human! He's inhuman! I'm really happy for him."
Bruno Lopes: "It's a pleasure to watch a fellow Team Pro win, especially after he's just arrived on the team. He's a guy who plays massive High Rollers, but he plays his A-Game whether it's 550 or 100k. We went on dinner break together, and I asked him how he felt and he said 'I want to win; I'm a competitor and I want to win'"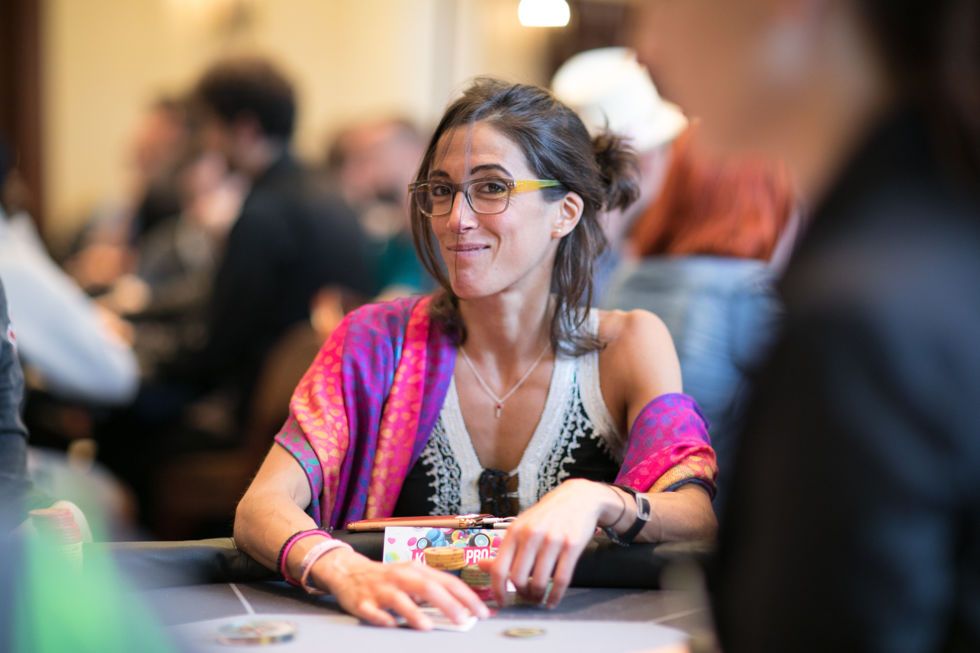 Leo Margets: "It's incredible; I think it's five years since he last played a 500 event. With an online series and everything we just come here to play whatever, but what's more incredible is his attitude. No matter what he's playing, when he sits down at the table, he plays to win. I think it's amazing."
Gaele Baumann: "I have to admit I'm not even that impressed(!) It's so crazy! We were all laughing two days ago about how he would come here, fire one bullet and win it. And he wins it! It's amazing!"
Michel Abecassis: "We have a group chat for the Winamax Team Pros. Sometimes we discuss hands, and suppose there is one hand that someone posts. And everyone says to call, fold, three-bet and whatever. Then he [Adrian] comes back. And he says something. And the discussion stops."