Event Info
| | |
| --- | --- |
| Buy-in | 5,300 CAD |
| Prize Pool | 208,550 CAD |
| Players | 43 |
Level Info
| | |
| --- | --- |
| Level | 23 |
| Blinds | 40,000 / 80,000 |
| Ante | 10,000 |
$5,300 8-Max Reentry
Day 2 Completed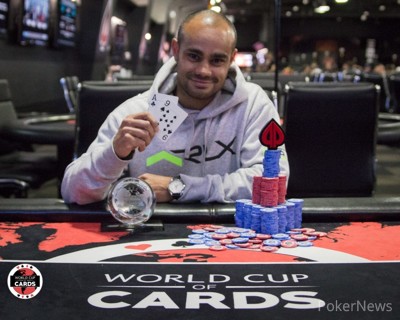 The $5,300 No Limit Hold'em 8-Max Re-Entry with $200,000 guaranteed is officially in the books after two days of play and Shaan Siddiqui is the champion! Siddiqui picks up $81,000 for the win plus the trophy and High Roller title.
The newly-crowned champion defeated 2017 World Series of Poker bracelet winner Pablo Mariz heads-up in a 40-minute battle. Siddiqui began the match with a slight lead and Mariz led for a short while also but Siddiqui took over and finished strong.
In the final hand, Siddiqui limped in on the button and Mariz shoved. Siddiqui called. Mariz tabled two sevens while Siddiqui held ace-nine for a flip. The board ran out with four spades and Siddiqui held the bigger one to end the tournament. Mariz pocketed $48,000 for his runner-up finish, adding to a successful summer.
Mariz, from Quebec, Canada, took down the 2017 WSOP Millionaire Maker for $1.2 million, and finished in 2nd place in the $1,000 WSOP Tag Team Event with his best friend David Guay for $46,000 a piece. Mariz also came close to another final table, finishing in 13th place in the WSOP $888 Crazy Eights tournament. All in all, Mariz has had quite a run and he's not likely to stop here. To add to this, Guay finished in 22nd place for over $260,000 in the WSOP Main Event and was the last Canadian standing. Look for this talented duo to make some major noise in the coming years.
Siddiqui has just booked his first ever tournament win, banking $81,000 for his best cash as well. He says he works in tech, and plays as a hobby. "I'm super competitive" he said. He prefers tournaments over cash games, and although he admitted he felt the players in this event were way better than him, he said he would have hated himself for not trying anyway. Siddiqui fired two bullets in his event and clearly wasn't willing to give up.
The newly-crowned champion has cashes across the globe, including Monte Carlo, Malta, Barcelona and Los Angeles. "My favorite place to play is in Barcelona" said a smiling Siddiqui. He plans on playing throughout the rest of the series, and it will not come as a surprise to see him on another final table.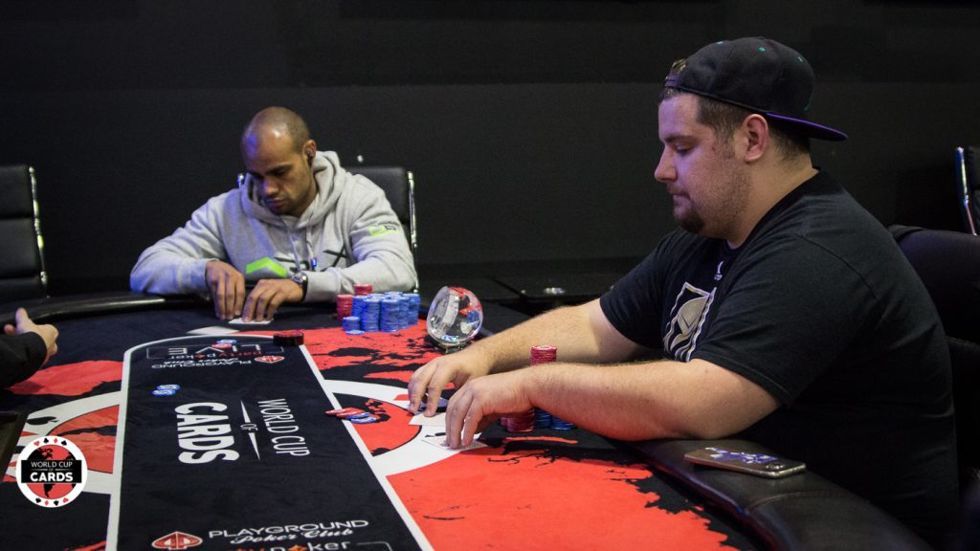 Final Table Results
| Place | Player | Country | Prize (CAD) |
| --- | --- | --- | --- |
| 1 | Shaan Siddiqui | Canada | $81,000 |
| 2 | Pablo Mariz | Canada | $48,000 |
| 3 | Chanracy Khun | Canada | $30,000 |
| 4 | Thomas Lefort | Canada | $21,000 |
| 5 | Douglas Watson | Canada | $16,550 |
| 6 | Francois Billard | Canada | $12,000 |
Some of the players that took shots on Day 1 but didn't make it through to Day 2 include last year's runner-up Pierre Paul Paulin, Jonathan Marrie, Kinson Cho-Kin Cheung, Pascal Monarque, Niko Ghag, Danny Boyaci, Josue Sauvageau, Jason Earthy and Dustin Melanson.
While there were 43 entries total, nine of them were re-entries. Players that required two bullets included Danny Boyaci, who didn't find a bag for Day 2, as well as Shaan Siddiqui (1st place - $81,000), Thomas Lefort (4th place - $21,000), Sam Chartier, David Ormsby, Pascal Lefrancois, and Francois Billard (6th place - $12,000).
Day 2 Action
Day 2 began with 18 players coming back from Day 1 plus four more late entries at the start of the day from Peter Chien, Douglas Watson, Jeff Cormier and Oren Haziza. With 22 players ready to go, the battle began.
Thomas Cemm led the way and Twitch sensation Parker 'Tonkaaaa' Talbot was on his heels in second. Third place belonged to partypoker Team Pro Kristen Bicknell and notably the only woman in the field.
Just a little more than two levels into the day, six players hit the rail to bring together the final two tables. Christos Arvanitis, Gary Lucci, Allan Puzantian, David Ormsby, Jiachen Gong and defending champion Marc Etienne Mclaughlin were eliminated early on. With only six spots being paid, players were definitely willing to get their money in the middle to either build their stacks or bust. Mclaughlin was short for the entire day and eventually got his remaining stack in the middle with king-jack but was unfortunate enough to run into Jean Christophe Ferreira's ace-jack.
The final two tables of 16 players came together after the swift elimination of Christos Arvanitis. He ran ace-queen into Mariz's pocket kings and the rest was history. From there Jeff Cormier, Eric Aucoin and Oren Haziza got their short stacks in the middle to try and chip up but had no luck. The final table of nine was around the corner and play began to slow down a little.
Sam Chartier, a familiar face among the Canadian poker scene, found himself on the ropes with a short stack and eventually moved in from the small blind following an open from Douglas Watson in the cutoff. Watson called with eight-seven suited, up against Chartier's ace-ten off-suit. The board looked like it was going to run out dry, but Watson paired his seven on the river and Chartier headed for the exit. The Quebec native is fresh off a final table in the $1,650 CPPT World Cup of Cards event, finishing in 8th place for $11,520. That's just a small addition to his near $3 million in live recorded earnings, including a WSOP circuit win.
A series of quick bust-outs happened on route to the final table, including Ferreira who ran his short stack into Siddiqui's pocket jacks. Twitch star Parker 'Tonkaaaa' Talbot was next to go after calling a shove from Bicknell with king-queen. Bicknell held queen-eight and smashed a queen on the turn to send the Toronto native to the rail.
Two-time WSOP champion Bicknell was next to go after running into an unlucky spot with a pair of nines. Siddiqui opened, Cemm shoved his short stack and Bicknell re-shoved from the small blind. Siddiqui snap-called. Bicknell was jolted when Siddiqui called so quickly and knew she needed to improve to survive. Unfortunately for her, Siddiqui's kings held and the only woman standing found herself on the rail.
At the same time on the other table, WSOP bracelet winner and local pro Pascal Lefrancois shoved with ace-jack but ran into Mariz's ace-king and was unable to get any help. He finished alongside Bicknell and the two of them bubbled the final table.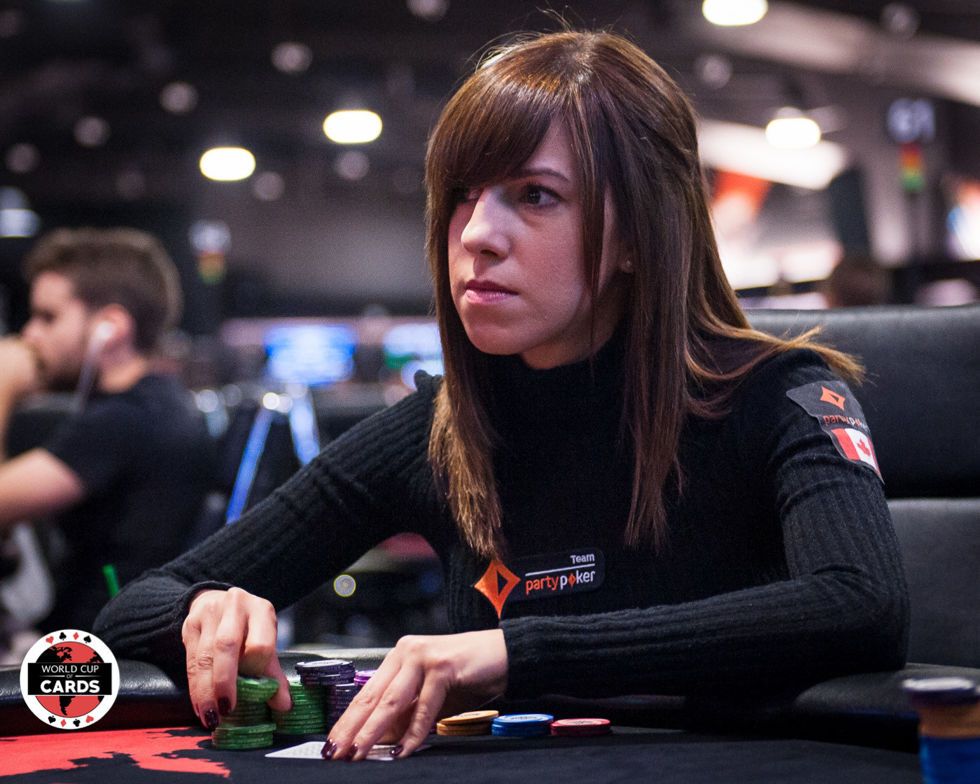 Final Table Action
The final table began with eight and was led by Siddiqui with about 1.3 million of the 4.3 million chips in play, good for 30% of the chips. Thomas Cemm was quick to depart after losing a blind-on-blind battle with Thomas Lefort. Lefort limped in from the small blind and Cemm checked his option. The flop came queen-high and the two players got their chips in the middle. Lefort flopped top and bottom pair, up against Cemm's lone top pair. The board ran out dry and the start-of-day chip leader left the remaining seven players to duke it out just one spot from the money.
Players were then on the stone bubble and play lasted a good 90 minutes. Francois Billard and Douglas Watson were both below 10 big blinds and remained there while Khun, Siddiqui and Lefort applied pressure. Eventually, Peter Chien got it in with ace-queen but ran into Khun's ace-king. Khun turned a flush and Chien was eliminated on the bubble and left empty-handed.
Once players were in the money, it was Watson who shoved from the hijack and Billard followed suit from the cutoff. Billard flopped top pair with ace-king but Watson nailed a gut-shot on the turn with queen-nine to leave Billard with crumbs and see him bust to Lefort in the next hand. He took home $12,000 for his 6th place finish.
Watson was on the rail next in 5th place ($16,550) after he got his short stack in the middle with aces but couldn't hold against Siddiqui. The river gave the chip leader two pair and Watson settled for a little better than a min-cash after being one of the four players to register at the start of Day 2.
Four-handed play lasted a whopping two hours and 45 minutes before Lefort was eliminated in 4th place ($21,000). He was short-stacked and Mariz shipped it in from the small blind. Lefort tank-called with king-five of diamonds but was way behind Mariz's two black fives. The board ran out dry and Lefort was done.
The remaining three players paused the clock to discuss a chop but they couldn't come to an agreement so play carried on.
Three-handed play continued for about 30 minutes before Mariz shoved from the small blind and Khun called from the big blind. It was an even flip with Mariz holding two eights and Khun at risk with king-queen of hearts. The flop was clean but the turn brought an eight and Khun was sent to the rail in 3rd for a payday worth $30,000.
Heads-up play was paused for a 15-minute break and Siddiqui came back with a slight lead with 2.28 million over Mariz's 2.02 million chips. Mariz declined a chop and the two players duked it out for the win. Play went back-and-forth a little bit, but eventually Siddiqui took over and backed into a flush in a flip against Mariz to take down the title.
We appreciate you following along as the PokerNews live reporting team brings you all of the action right to your finger tips while following from home. Stay locked in as the World Cup of Cards continues at the Playground Poker Club.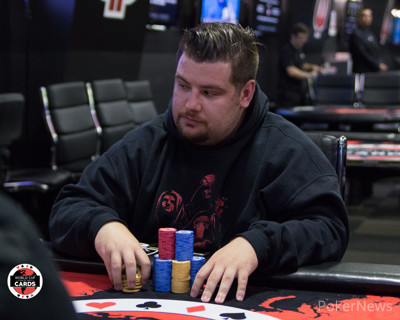 On the final hand of the night, Shaan Siddiqui limped in on the button and Pablo Mariz moved all-in from the big blind. Siddiqui called, putting Mariz at risk.
Mariz:

Siddiqui:
A race for the tournament was underway as the dealer patted the table and delivered a
board, giving Siddiqui a flush on the river.
Mariz received $48,000 for his runner-up finish while Siddiqui claims the victory and a top prize of $81,000.
| | | | | | |
| --- | --- | --- | --- | --- | --- |
| Shaan Siddiqui | | | | 4,300,000 | 1,380,000 |
| Pablo Mariz | | | | Busted | |
With about 450,000 in the pot, on a board reading
, Pablo Mariz led out for 230,000 and Shaan Siddiqui called on the button.
The river was the
and Mariz led out for 415,000. Siddiqui asked to see how much Mariz had behind and announced "All-in." Mariz shook his head in disappointment and folded.
Siddiqui asked, "You didn't fold a flush did you?" Mariz replied, "I just showed them (his rail) my hand."
| | | | | | |
| --- | --- | --- | --- | --- | --- |
| Shaan Siddiqui | | | | 2,920,000 | 920,000 |
| Pablo Mariz | | | | 1,380,000 | -920,000 |
With over 500,000 in the middle on the river of a
board, Shaan Siddiqui bet 225,000 and Pablo Mariz went into the tank.
After a few head shakes and a count of his chips, Mariz made the call. "Just a nine," announced Siddiqui tabling
. Mariz quickly turned over
for a pair of kings and dragged in the pot.
| | | | | | |
| --- | --- | --- | --- | --- | --- |
| Pablo Mariz | | | | 2,300,000 | 325,000 |
| Shaan Siddiqui | | | | 2,000,000 | -325,000 |
Level:

23
Blinds:

40,000/80,000
Ante:

10,000
Shaan Siddiqui limped in on the button and Pablo Mariz checked his option.
The flop came
and Mariz led out for 65,000. Siddiqui called. The turn was the
and Mariz checked. Siddiqui bet 100,000 and Mariz called.
The river was the
and Mariz checked yet again. Siddiqui bet 200,000 this time. Mariz wasted no time and called.
Siddiqui tabled
for two pair aces and threes with a jack kicker. Mariz surrendered the pot, but not before flashing the
to his rail.
| | | | | | |
| --- | --- | --- | --- | --- | --- |
| Shaan Siddiqui | | | | 2,325,000 | 200,000 |
| Pablo Mariz | | | | 1,975,000 | -200,000 |
After Shaan Siddiqui opened on the button, Pablo Mariz three-bet to 360,000 and Siddiqui called. The flop was
and Mariz continued with a bet of 180,000. Siddiqui called.
The
fell on the turn, Siddiqui bet 200,000 and Mariz check-called. The
completed the board on the river and Mariz checked again. Siddiqui fired 500,000 and an unimpressed Mariz took a moment before putting in a call.
Siddiqui tabled
and Mariz turned over
, both players making a straight on the river and the pot was chopped back up.
| | | | | | |
| --- | --- | --- | --- | --- | --- |
| Pablo Mariz | | | | 2,175,000 | 155,000 |
| Shaan Siddiqui | | | | 2,125,000 | -155,000 |
The two players are back from a break and heads-up action is in progress. Blinds have been dropped to 30-minutes now that just two players remain.
Shaan Siddiqui (2.28 million) and Pablo Mariz (2.02 million) are guaranteed $48,000 and the winner takes home $81,000 plus the trophy.
Good luck, players!
| | | | | | |
| --- | --- | --- | --- | --- | --- |
| Shaan Siddiqui | | | | 2,280,000 | |
| Pablo Mariz | | | | 2,020,000 | |
Level:

22
Blinds:

30,000/60,000
Ante:

5,000