Day 3 Roster Set With Conrad De Armas Bagging Heaps After Final Day 2 of the Main Event

Level 10 : 1,000/2,000, 2,000 ante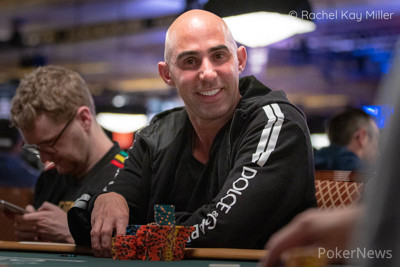 For the past week, the flagship tournament of the 2021 World Series of Poker has witnessed 6,650 players take to the felt in a quest to call themselves poker's champion, and now the Day 3 roster for the WSOP Main Event is finally set.
There were more than 1,800 hopefuls who took to their seats today looking to find a pick slip by day's end, but after another full day of action, only half were able to achieve that goal.
Sitting near the top at the end of the night was Conrad De Armas, who bagged a whopping 744,000, which was good enough to pass Rameez Shahid, who bagged 731,700 in yesterday's Day 2.
Others to bag big were Adam Walton (673,100), nine-time circuit ring winner Daniel Lowery (625,200), Matt Glantz (580,000), and Artan Dedusha (577,100).
Moneymaker Steals the Show of Former Champs In Day 2 Field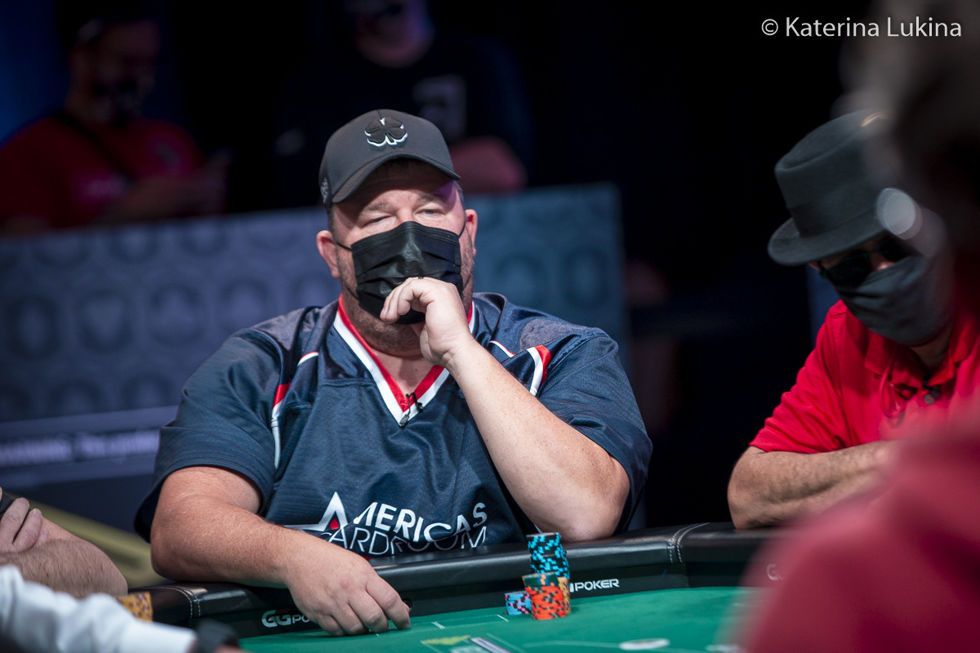 With the Amazon and Pavilion rooms flooded with players looking to make a Day 3 birth, the day may have been highlighted by the seven former Main Event champions who sat in the vast field in the quest for another Main Event title.
The 1998 champ Scotty Nguyen came in with the shortest stack of the seven formers and couldn't get anything going as his Main Event ended shortly after returning from dinner break.
The 2019 champ Hossein Ensan had a rollercoaster of a day after almost building up to a 300K stack to have it all come crashing down after failing to complete his nut flush draw against Neel Choksi's top two-pair.
Joe Hachem started with a healthy 78 big blind stack and was able to run that up for most of the day until running his pocket tens into pocket kings late in the night but still bagged to take into Day 3.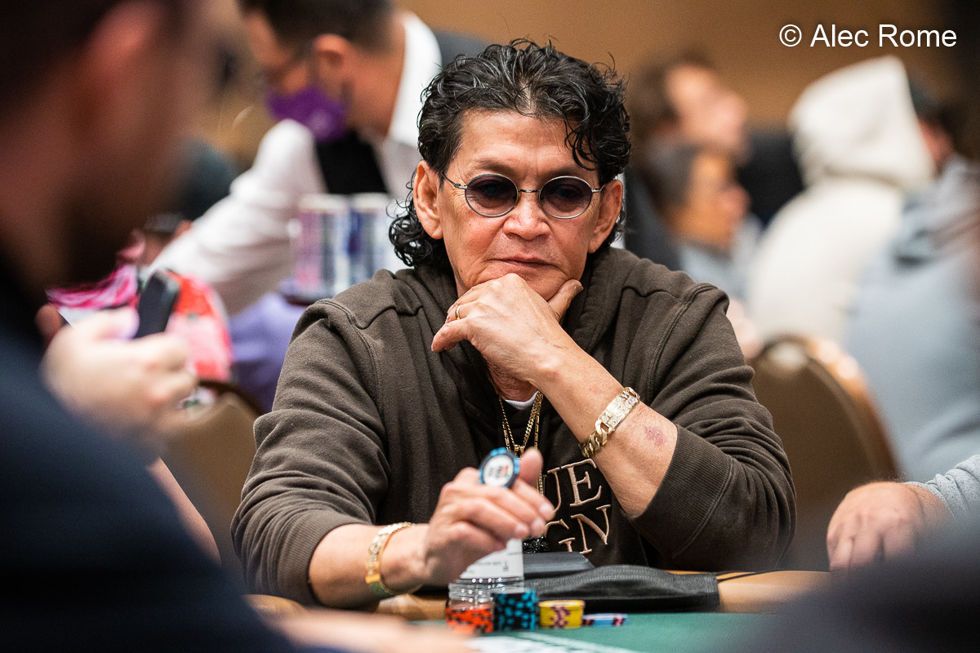 The man who started the poker boom, Chris Moneymaker, took his seat with a little over thirty big blinds and slowly accumulated chips until being moved to a featured table. It was there he started gaining traction after he flopped a set of deuces and cracked aces to soar past 300K. He then was on the right side of a cooler after picking aces against Bryan Reyes' pocket kings to climb past the half-milly mark.
Just like Moneymaker, 2016 champion Qui Nguyen saw his name inching up the chip counts after each level. It started with him out-kicking one opponent to the rail early in the day and ended with his dropping another with cowboys late to finish with 479,100.
While the former winners saw a fluctuation of chips throughout the day, both Scott Blumstein (50,800) and Phil Hellmuth (25,400) coasted with roughly the same stack throughout the entirety until the end.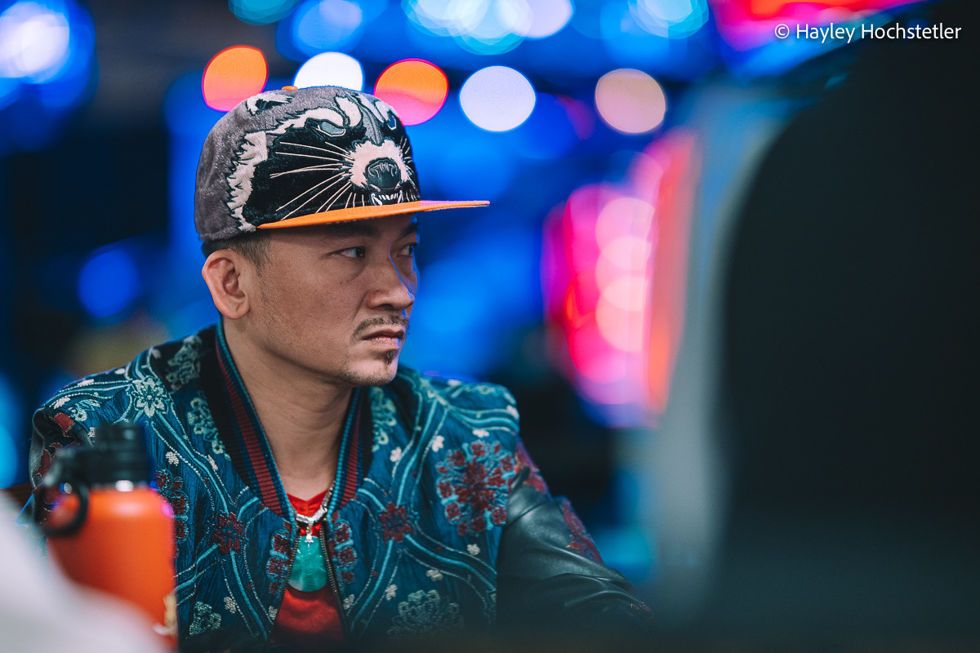 Not As Fortunate For Some
With many notables in the field, not all were fortunate to make a Day 3 birth, some of which included with nine-time bracelet winner Erik Seidel, 2018 runner-up finisher Tony Miles, along with two-time bracelet winners Brandon Adams and Nathan Gable.
Two-time bracelet winner David "ODB" Baker was also eliminated after he was set up holding a pair of ladies.
Another two-time bracelet winner, Shankar Pillai, was also eliminated brutally after his pocket queens were flushed out by four-time WSOP bracelet winner Robert Mizrachi's pocket jacks.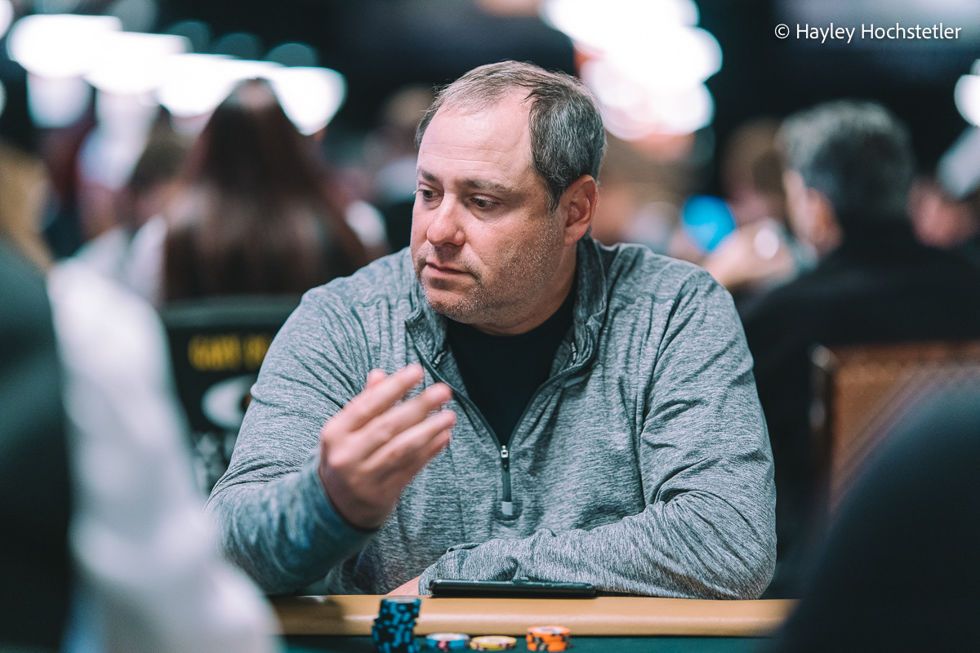 Day 3 Set
Today's survivors will combine with the 1,400 players that made it through yesterday's Day 2 for Day 3 tomorrow, Thursday, November 11, at 11 am local time.
When the action for Day 3 resumes with blinds starting at 1,200/2,400 with a big ante of 2,400, the prize pool information will be known already, and the money bubble is expected to burst early on Day 4.
| Flight | Entries | Advancing to Day 3 |
| --- | --- | --- |
| Day 2abd | 2,900 | 1,440 |
| Day 2cef | 1,810 | 915 |
| Totals | 4,710 | 2,355 |
The 6,650 players Main Event players created a $62,011,250 prize pool that will be paid out to the top 1,000 finishers, with a min-cash being worth $15,000.
Everyone that makes the final table will become a poker millionaire, while the eventual winner will walk away with an $8,000,000 first-place prize.
Here's a look at the final table payouts (click here to see a list of all payouts):
| Place | Prize |
| --- | --- |
| 1 | $8,000,000 |
| 2 | $4,300,000 |
| 3 | $3,000,000 |
| 4 | $2,300,000 |
| 5 | $1,800,000 |
| 6 | $1,400,000 |
| 7 | $1,225,000 |
| 8 | $1,100,000 |
| 9 | $1,000,000 |
Play resumes at 11 a.m. on November 11th with fewer than 3,000 players remaining. You won't want to miss a single minute of the action, so stay tuned to PokerNews for continued live updates as the Main Event continues.