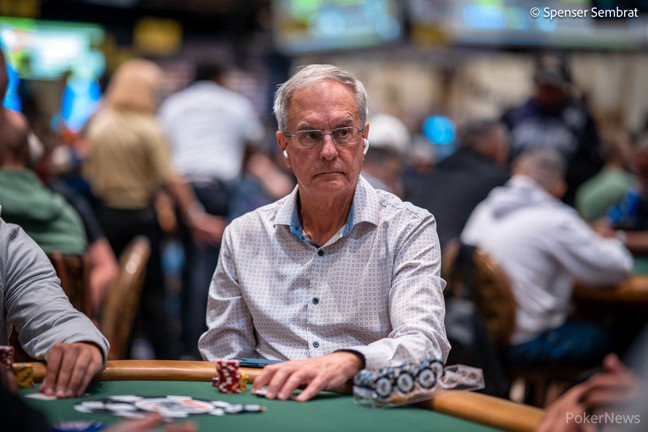 Picking up the action on a flop of 6♠Q♠10♣, Alex Foxen checked in the big blind before David Stamm bet 7,000 from middle position. Patrick Leonard called on the button and Foxen folded as he celebrated getting his first WSOP cash yesterday.
Stamm bet 16,000 on the A♠ turn and Leonard again called. Stamm then checked as the 8♠ river put four spades on the board and Leonard checked back.
Stamm showed Q♦Q♥ for a set of queens and it was good to win the pot.