Is Poker legal in Delaware (
de

)? Online Poker Laws in Delaware Explained

Delaware
Sports Betting is allowed
Delaware Online & Live Poker
If you've ever been in Delaware and wanted to hop in a poker game — either online or at a casino — there is good news: both are legal and available in the small East Coast state.
Whether you find yourself in the state capital of Dover or up north in Wilmington, this handy PokerNews guide will give you all the information you need to safely and legally play poker in Delaware.
Can You Play Online Poker in Delaware?
Online poker is regulated and legal in the state of Delaware, making it an option for those who are 21 years and older and physically located in the state.
Current Delaware Gambling Laws
Delaware's nickname is the "First State." When it comes to online gambling, that nickname is highly appropriate since Delaware was the first state to pass online gambling legislation back in 2012. (Nevada and New Jersey followed suit soon thereafter.)
Delaware was already ahead of the curve when it came to gambling laws, having introduced horse racing back in the 1930s, the lottery in the 1970s, and casinos in the 1990s.
When online poker was first legalized in Delaware, it was only available to residents of Delaware and they could only play online against opponents living in Delaware. In early 2014, the state signed an online partnership that allowed Delaware and Nevada to share player pools; New Jersey has since been added to this agreement.
Delaware already had limited "parlay" wagering on sports available to its residents even before the U.S. Supreme Court ruling in May 2018 ruled the federal ban on states offering sports betting was unconstitutional. Soon thereafter, Delaware lived up to its nickname again by passing legislation to become the first of many states to join Nevada and begin offering full-fledged sports betting.
Best Online Poker Sites for Delaware Players
Online poker is regulated and legal and run by the Delaware Lottery. Under the terms of its online gambling laws, all Delaware's gambling is consolidated in one single platform that is powered by 888 Holdings. Currently, three online poker sites are available to Delaware residents, each one licensed by Delaware's three land-based casinos. These online poker sites offer their own branding, bonuses and loyalty programs, but all use the 888poker software.
Delaware Park Online is the online poker and casino site of Delaware Park
Dover Downs Online Gaming is the online operation of the Bally's Dover Casino Resort, previously known as Dover Downs casino
Harrington Online is licensed through Harrington Raceway
The 888poker software employed by the three sites is the same used by WSOP.com in Nevada and New Jersey. The software has withstood the test of time and has all the modern features you would expect from an online poker site.
While all three Delaware online poker sites use the same platform, each differs with its branding and bonus offerings, so it makes sense to take a look at all three sites before you make your first deposit.
Delaware Park Online
Whether you're looking for online poker action or hoping to cash in on slots and table games, the Casino Delaware Park-operated Delaware Park Online offers it all.
The online casino, a partnership with the Delaware State Lottery and 888 Holdings, guarantees its players "a protected, fair gaming environment," including using a random number generator to deal cards that is "reviewed on a monthly basis."
Delaware Park Online also boasts that it takes measures to spot addiction and encourage "responsible gaming," including allowing members to set their own maximum deposit amount, blocking a player's membership upon request and using techniques "that assist in recognizing and taking appropriate actions when compulsive underage gaming is identified."
The site offers a variety of ring game and tournament options for poker players, including Sit & Gos for up to 50 players, as well as multi-table tournaments. Poker variants provided by the site range from Texas Hold'em to Omaha and 7-Card Stud.
Another variety of poker available on the site is "BLAST Poker," a super turbo, four-handed Sit & Go where players are eventually forced all-in until there is a single winner.
The site has promotions and deposit bonuses available for new and returning players — including a 100% "Welcome Bonus" up to $500 — so be sure to check those out as well. Players can also look forward to daily bonuses, including a $10 free play voucher every Monday and 10% cashback up to $50 every Wednesday.
Harrington Gaming Online
Another legal online poker option for Delaware-based grinders is Harrington Gaming Online, a site licensed and operated by Harrington Raceway & Casino.
Like Delaware Park Online, Harrington Gaming Online offers users a variety of both poker games, while casino games available on the site range from jackpot slots to blackjack and roulette.
Poker games available on the site include Texas Hold'em, Omaha and 7-Card Stud. These games are offered with fixed and no betting limits and in both hi and lo variants.
Sit & Gos on the site range from starting with two players to 120 players, while there are also multi-table tournaments and satellites available players looking to compete in larger fields.
Similar to Delaware Park Online, Harrington Gaming Online offers "BLAST Poker" super turbo Sit & Gos for players on a time crunch.
Harrington Gaming Online offers similar bonuses and promotions as Delaware Park Online, including a 100% poker "Welcome Bonus" and a $100 first deposit match for casino games.
Dover Downs Online Gaming
The third and final online gambling site currently available for poker players in Delaware is Dover Downs Online Gaming, which is licensed and operated by Bally's Dover Downs Hotel & Casino in Dover, Delaware.
The poker games offered by Dover Downs Online Gaming are nearly identical to those available on Harrington Gaming Online, complete with no-limit and fixed-limit cash games, Sit & Go tournaments, multi-table tournaments and "BLAST Poker" super-turbo Sit& Gos.
Also like the aforementioned sites, Dover Downs Online Gaming also offers players with casino games like blackjack, roulette, video poker and slot machines.
Dover Downs Online Gaming has the same promotions for players as the two other Delaware online poker sites, so expect a fair share of poker and casino bonuses when you sign up.
How to Start Playing
Getting started on a Delaware online poker site — whether Delaware Park Online, Harrington Gaming Online or Dover Downs Online Gaming — is as simple as downloading the respective software and creating an account by selecting a username and password.
The sites do not accept registrations from temporary or disposable email addresses, so be sure to create your account with a permanent email.
In addition to the downloadable software, the three sites offer an "Instant Play Casino" option that can be accessed on internet browsers like Chrome, Firefox, Safari and Internet Explorer. Accessing the instant casino also requires the installation of an Adobe Flash Player plug-in.
The three sites accept deposits through a variety of methods, such as a debit or credit card, ACH Transfer or using Paypal, giving players flexibility to get their funds online.
In order to play on any of the three Delaware online poker sites, players must be at least 21 years of age and physically located in the state of Delaware.
Shared Liquidity with Other States
Playing online poker in Delaware does not necessarily mean you are playing against Delaware-based opponents. That's because of a shared liquidity agreement between three states — Delaware, Nevada and New Jersey — meaning the three states share a player pool when it comes to online poker.
The combined player pool stems from a 2015 agreement between Delaware and Nevada, two of the first states to legalize online poker after Black Friday. New Jersey followed suit in 2017.
PokerNews reported in 2017 that then-New Jersey Gov. Chris Christie said that "Pooling players with Nevada and Delaware will enhance revenue growth, attract new customers, and create opportunities for players and internet gaming operators."
Additionally, lawmakers have discussed adding other states to the agreement, the most notable state being Pennsylvania.
What Games You Can Play
Each of the three legal and regulated online poker sites in Delaware offers a range of poker formats and variants. Expect to see cash games, tournaments, Sit & Gos and turbo Sit & Gos at various stakes.
Poker variants offered by the three sites include Texas Hold'em, Omaha and 7-Card Stud.
If you want to brush up on your mixed game skills before sitting down at the virtual felt, check out this PokerNews strategy guide.
Live Poker in Delaware
If you need a break from online poker and want to sit down at an actual poker table, look no further than Delaware.
While Delware's three live casinos have traditionally had poker rooms, only one of those rooms is currently open.
Players who are new to live poker can read this guide to live poker, including proper etiquette at the table.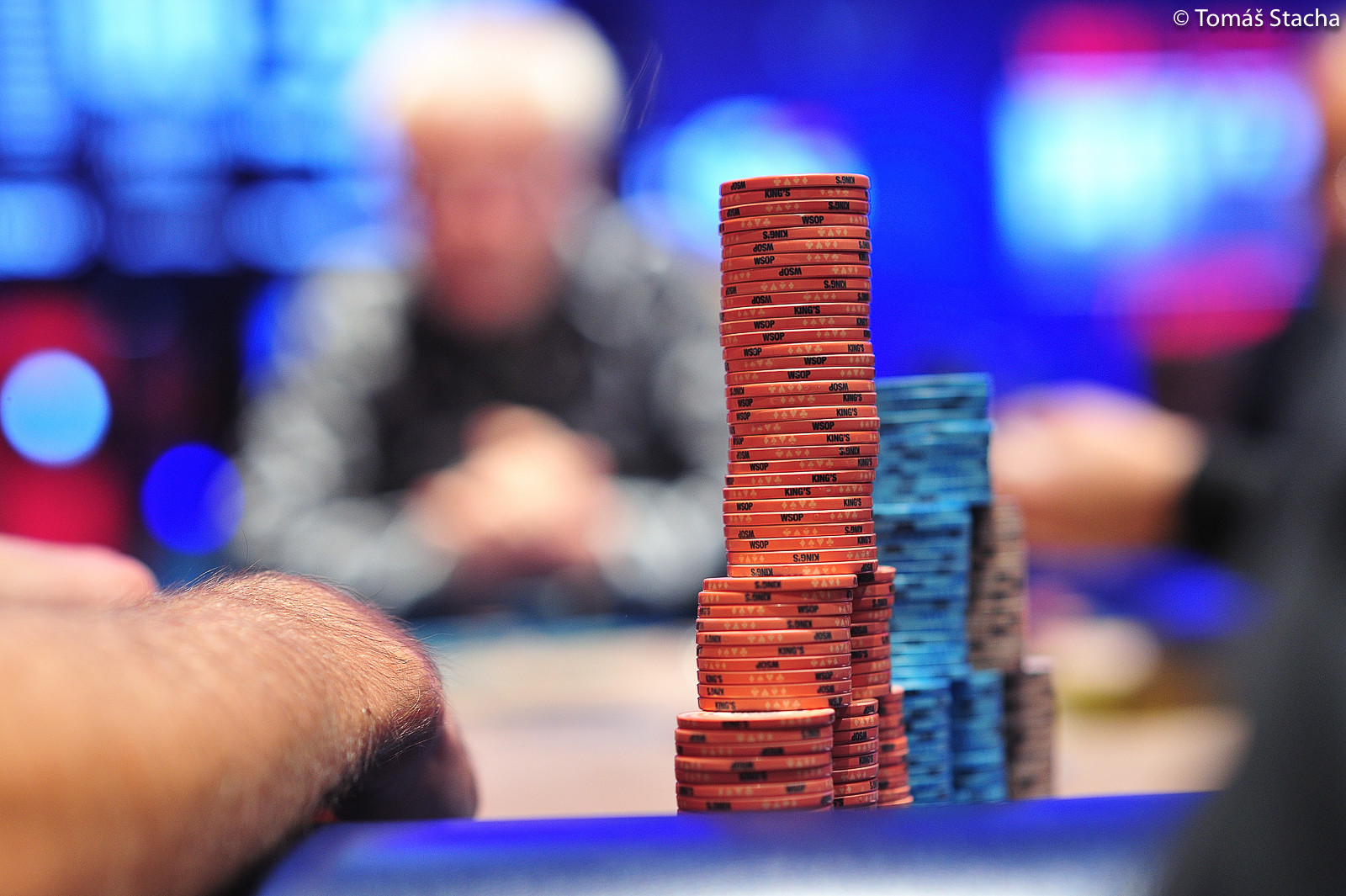 Delaware Park
Delaware Park is a casino located in Wilmington, Delaware near the Wilmington Memorial Bridge.
The casino includes a poker room that advertises "action-packed tables, weekly tournaments, select high hand days, (and) superior guest service," as well as other promotions.
The tournaments offered at Delaware Park poker room, which is located on the second floor, include daily standard-structure tournaments and deep stack turbo tournaments. In addition to poker, the casino offers horse racing, slot machines, table games and sports betting.
The casino also offers a Players Rewards Club that allows plays to move up tiers and earn a variety of benefits, including special invitations to exclusive events, birthday offers, VIP track room access, free check cashing and exclusive host concierge service.
Bally's Dover Casino Resort
Bally's Dover Casino Resort, previously Dover Downs Hotel & Casino, boasts itself as the largest casino in Delaware. The action at Delaware's largest casino includes blackjack, craps, roulette and some poker.
Though the poker room at Bally's Dover Casino Resort is no longer functioning, a handful of poker table games are still offered on the casino floor. These casino games include heads-up Hold'em and Three Card Poker with a six-card bonus bet.
Be sure to check out these handy PokerNews guides if you are looking to increase your skills in Three Card Poker or other casino poker games.
Harrington Raceway & Casino
Harrington Raceway & Casino was previously another live poker option for Delaware grinders.
Located off of DuPont Highway in Harrington, Delaware, the casino was home to a 100-seat poker room with games like Texas Hold'em, Omaha hi-lo, 7-Card Stud and Dealer's Choice games.
Unfortunately, the poker room at Harrington Raceway & Casino is currently closed "until further notice," according to the casino's website.
Poker Players From Delaware
Delaware has produced a number of poker crushers, including 16 players with six-plus figures in lifetime tournament earnings, according to The Hendon Mob.
Topping the list is Abraham Korotki, who has $1.9 million in tournament earnings, including a 2006 WSOP Circuit first place finish for $433,008. More recently, Korotki earned a score worth $349,329 by taking down a Borgata Summer Open event in 2017 (Korotki holds the record for the most Borgata titles).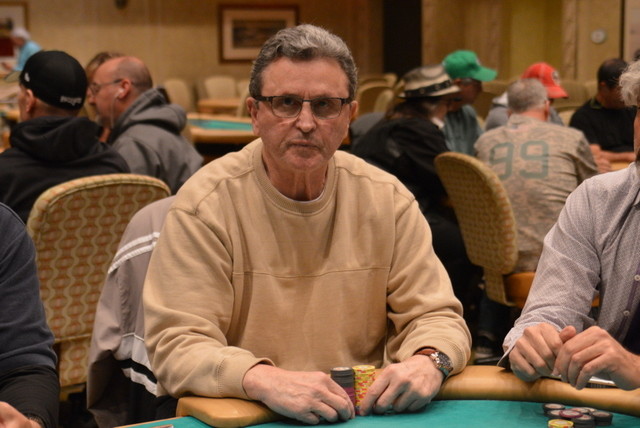 Other players at the top of Delaware's all-time list include Matthew Burnitz, Edgardo Rosario Figueroa, Eric Doerr, Jason Loehrs, Chris Odle, Isaac Kempton and Charles Townsend.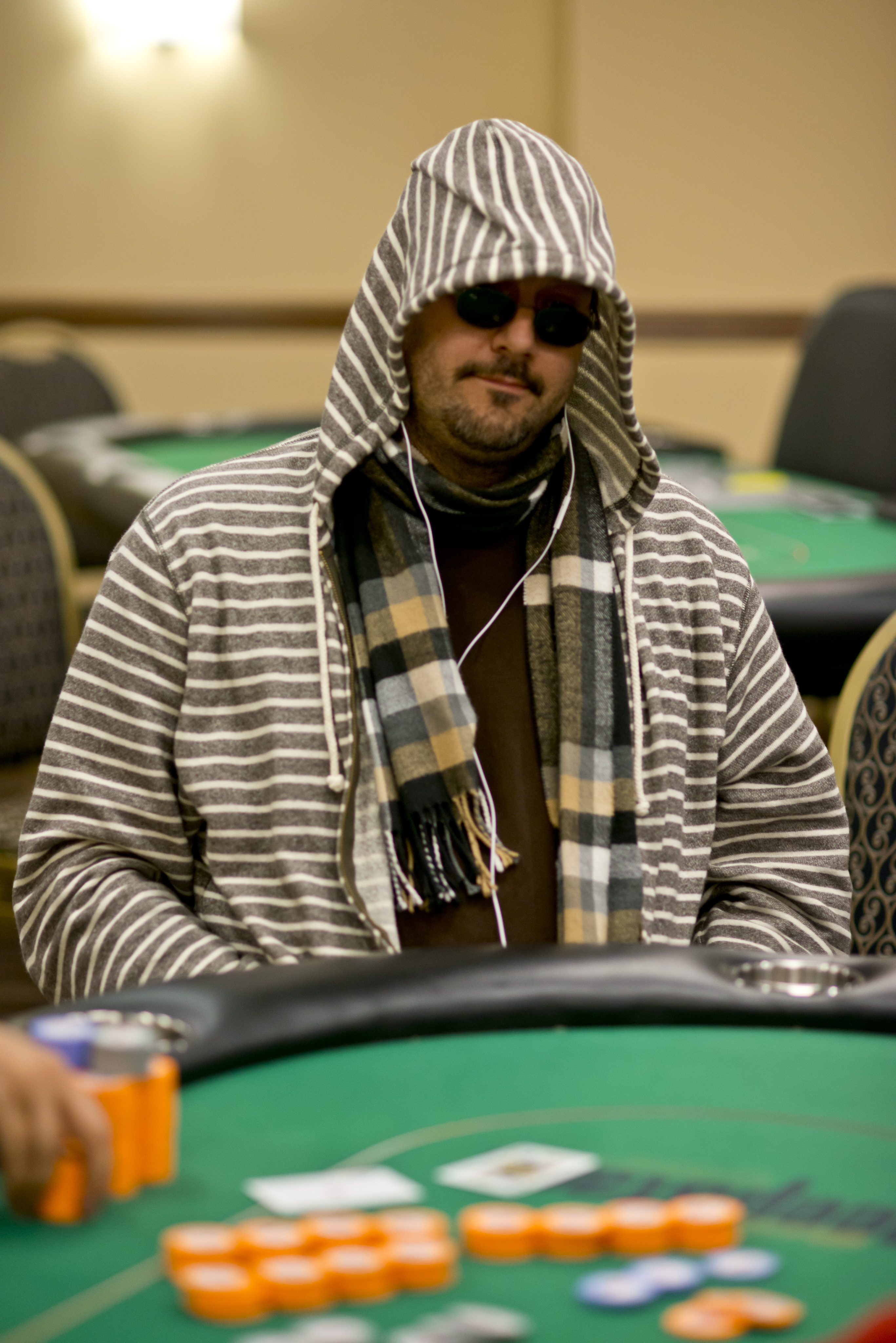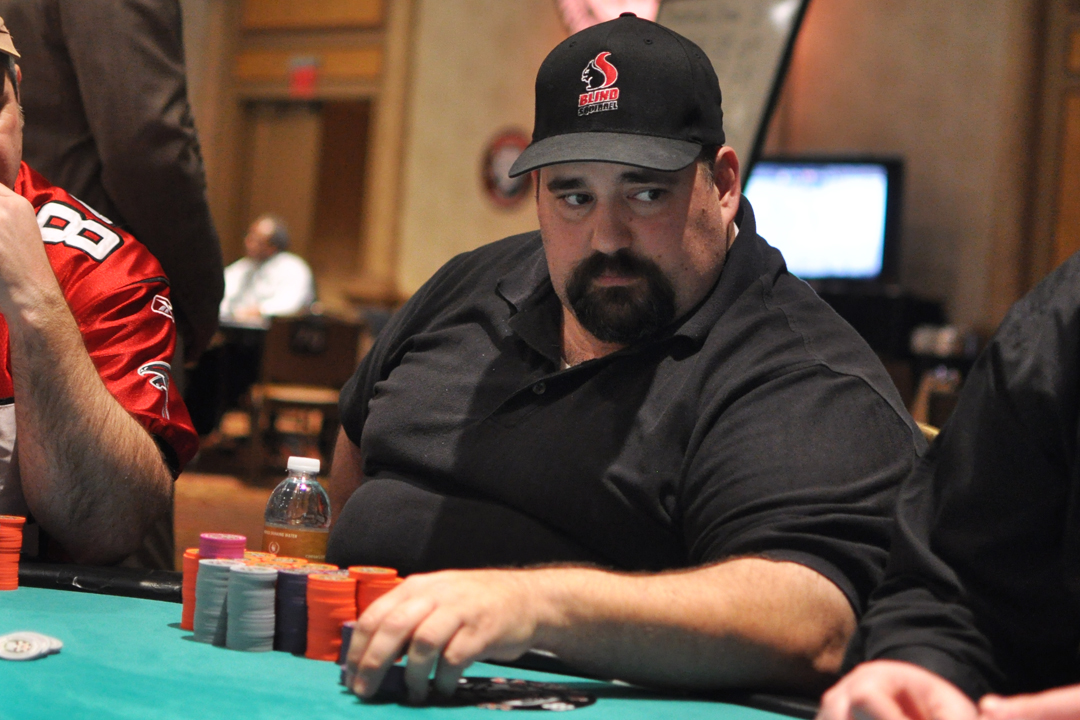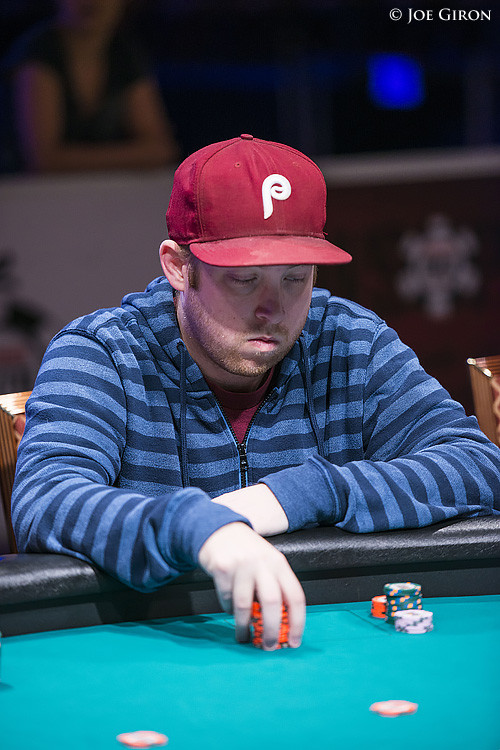 Delaware Poker Frequently Asked Questions / FAQs
Is Delaware online poker legal?

Yes, online poker is legal in Delaware. Online poker in Delaware is regulated by the Delaware Lottery and there are currently three sites available for players.
Is Delaware online poker safe?

As PokerNews has previously stated, it is safe to play online poker on sites that are legal and regulated. Regulated sites have incentives to keep player money safe and use random number generators to ensure games are fair.

But we recommend staying diligent and online playing on legal and regulated sites in Delaware. Those sites are Delaware Park Online, Harrington Gaming Online and Dover Downs Online Gaming.
Can I play on PokerStars in Delaware?

No, PokerStars is not currently available in Delaware. However, that could change in the future if online gambling laws expand and regulated online poker becomes more widespread.
Can I play on America's Cardroom in Delaware?

No, America's Cardroom is an unregulated site and therefore not a legal option for players located in Nevada. PokerNews strongly advises against playing on unregulated and/or offshore poker sites.
What other online gambling is available in Delaware?

In addition to online poker, Delaware offers a variety of legal and regulated online gambling options. These include horse racing and online slots and table games.
Are there live poker rooms in Delaware?

There is currently one live poker room open in Delaware with Delaware Park. However, the two other casinos in the state, Harrington Raceway & Casino and Bally's Dover Casino Resort, have had poker rooms in the past.