Inside Gaming: Delaware First to Offer Sports Betting Following Ruling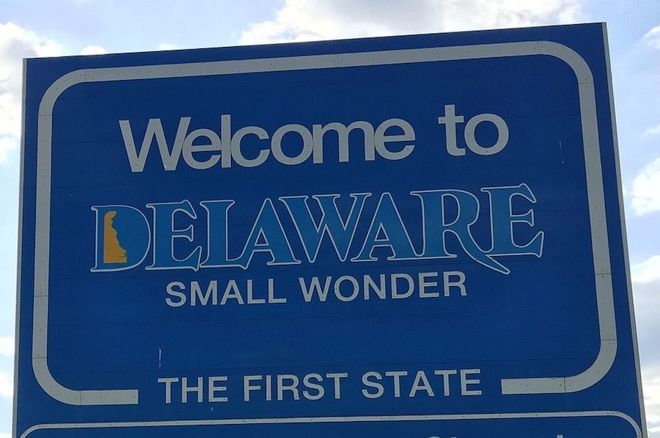 Today's Inside Gaming starts with news regarding the first state ready to begin offering sports betting following last month's Supreme Court ruling lifting the federal ban, provides an update on the workers' strike situation in Las Vegas, and looks in on the latest numbers from Macau.
"First State" Delaware Beats New Jersey in Race to Offer Sports Betting
Delaware's official state nickname is "The First State" thanks to it having been the first of the original 13 states to ratify the U.S. Constitution. It appears Delaware will also be earning the distinction as the first state to begin offering sports betting following the U.S. Supreme Court's May 14 ruling to overturn the federal ban.
Yesterday Governor John Carney announced that sports betting will start being offered at multiple locations in Delaware starting next Tuesday, June 5. According to Legal Sports Report, bettors will be able to make single-game wagers at the state's three casinos — Delaware Park, Dover Downs Hotel & Casino, and Harrington Raceway & Casino.
"Delaware has all necessary legal and regulatory authority to move forward with a full-scale sports gaming operation, and we look forward to next week's launch," commented Carney in a press release. "We're hopeful that this will bring even more visitors into Delaware to see firsthand what our state has to offer."
Delaware beats a handful of other states poised to begin offering sports betting, including New Jersey whose successful appeal against the Professional and Amateur Sports Protection Act of 1992 (PASPA) has now opened the door for all states to begin offering wagering on sports, should lawmakers decide they wish to do so.
New Jersey will likely be next in line, as lawmakers there have set a June 7 deadline to pass legislation outlining how to regulate and tax sports betting, reports NJ.com.
NJ State Senator Raymond Lesniak, one of the most vocal proponents of sports betting legislation for many years, expressed disappointment regarding the fact that after his state won the major victory with the SCOTUS decision, it wouldn't enjoy the smaller victory of being the first new state to offer sports betting.
"I've been battling for 10 years for New Jersey to have sports betting. It's somewhat disheartening for Delaware to slip in before us," said Lesniak. "But in the long run, it certainly won't hurt us."
Prior to the recent SCOTUS ruling, only Nevada had enjoyed full exemption from PASPA, with three other states (Oregon, Montana, and Delaware) having been allowed limited forms of sports betting.
As Carney's press release notes, "betting offered on Tuesday will include single-game championship wagering on professional baseball, football, hockey, basketball, soccer, golf, and auto racing." Legal Sports Report adds that "sources close to the situation confirm Delaware plans to offer wagering on college sports moving forward, but not right now."
Pennsylvania is another state moving quickly, yesterday announcing the state's casinos can begin filing petitions for approval to conduct sports wagering, reports philly.com. Meanwhile West Virginia and Pennsylvania are also currently on the fast track toward offering sports betting.
Deadline Passes Without Contract Agreement for Las Vegas Workers
Last week we reported how about 50,000 cooks, kitchen workers, servers, room attendants, and bartenders were poised to walk off their jobs at 34 different Las Vegas casinos today if no deal was reached to renew contract agreements.
Contracts expired at midnight last night, and this morning we're forced to report the story as "developing" as no agreement was reached prior to the deadline.
According to the Las-Vegas Review Journal, both the Las Vegas Culinary Workers Union Local 226 and the Bartenders Local 165 plan to set up a strike headquarters at 10 a.m. PT with picketing to follow.
Meanwhile the Associated Press today reports a tentative agreement between the unions and Caesars Entertainment means workers at its nine properties will not be walking off their jobs today. That covers about 12,000 workers, a little under 25 percent of those who could begin their strike today. Stay tuned!
Another Monthly Revenue Increase for Macau, Less Than Expected
After exceeding expectations in April, Macau's casinos enjoyed yet another revenue increase in May although this time the numbers came in below analysts' forecasts.
Today the Macau Gaming Inspection and Coordination Bureau delivered its "Monthly Gross Revenue from Games of Fortune" report to show a 12.1 percent year-over-year increase for May, the 22nd straight month of increases for the Special Administrative Region.
Revenues for Macau's casinos totaled 25.5 billion pacatas (about $3.16 billion USD), up from 22.7 billion in May 2017 and almost on par with the 25.7 billion in revenue in April.
However, "analysts had expected a growth of 16-20 percent" reports Reuters.
In May over 100 individuals were arrested in Zhuhai, a city on the southern coast of the Guangdong province in China on Macau's border, following reports of theft among money exchangers along the border. "Gamblers... use both the legal and illegal money exchange counters at the border mall as a means to get cash to play in the territory's glitzy casinos," explains Reuters.
Jamie Soo, analyst for Daiwa Capital Markets Hong Kong Ltd., noted that while the arrests would have "limited impact on Macau's fundamentals, the convenience factor 'will undoubtedly be hampered.'"
Photo: "Welcome to Delaware sign" (adapted), Famartin, CC BY-SA 4.0.