Inside Gaming: Paddy Power Betfair Acquires FanDuel, Vegas Workers Could Strike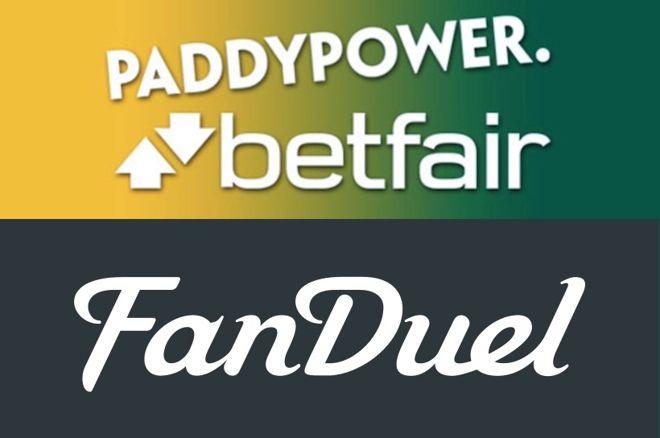 This week's installment of Inside Gaming begins with news of a Dublin-based gaming firm's acquisition of a daily fantasy sports site, reports on a possible impending strike by Las Vegas workers, tells of legislation in Louisiana regarding its riverboat casinos, and looks in on an Indiana casino opening a new gaming room on land.
Paddy Power Betfair Acquires DFS Site FanDuel
In the wake of last week's big decision by the U.S. Supreme Court that the federal ban on states being able to offer sports betting was unconstitutional, Dublin-based gambling firm Paddy Power Betfair this week agreed to merge its U.S. business with the daily fantasy sports site FanDuel, Reuters reports.
In an agreement announced Wednesday, "Paddy Power Betfair will contribute its existing U.S. assets worth $612 million along with $158 million of cash to take a 61 percent stake in the combined business, with existing FanDuel investors owning 39 percent."
The agreement further stipulates that Paddy Power Betfair has the option to increase its stake to 80 percent after three years and 100 percent after five years. Paddy Power Betfair will operate the combined business, with the deal expected to close by the end of September pending regulators' approval.
Paddy Power Betfair CEO Peter Jackson alluded directly to the SCOTUS sports betting ruling in his statement about the acquisition.
"This combination creates the industry's largest online business in the U.S., with a large sports-focused customer base and an extensive nationwide footprint," said Jackson. "Together with our substantial financial firepower, we believe we are now well placed to target the prospective U.S. sports betting opportunity."
"We are excited to bring these two great businesses together," said FanDuel CEO Matt King.
Last July, FanDuel and fellow DFS site DraftKings chose to scrap plans to merge after more than a year of speculation and even an announcement of plans to join forces.
Citing monopoly concerns, the U.S. Federal Trade Commission had previously announced an intention to stop a merger between the two DFS sites. FanDuel and DraftKings had filed legal briefings in preparation to challenge that ruling, but chose instead not to pursue the merger.
Las Vegas Union Votes to Strike if Agreement Not Reached by June 1
With the World Series of Poker starting next week and the Las Vegas Golden Knights about to host home games in the Stanley Cup Finals, Las Vegas workers union members have voted overwhelmingly in favor of going on strike at the end of the month if contract agreements aren't settled, reports the Associated Press.
During two sessions on Tuesday, 99 percent of the 25,000 members of the Las Vegas Culinary Workers Union Local 226 voted to authorize the union's negotiating committee to call a city-wide strike if the new five-year contracts are not settled by June 1.
About 50,000 cooks, kitchen workers, servers, room attendants, and bartenders working at 34 different Las Vegas casinos will be walking off their jobs if a deal isn't reached. More than half of the potentially affected properties are operated by MGM Resorts and Caesars Entertainment, with others run by Tropicana Las Vegas, Boyd Gaming Corp., Golden Entertainment, and Penn National.
Of note, contracts for workers at the Rio All-Suite Hotel & Casino where the WSOP will take place from don't expire until August 1.
The last time the union voted in favor of a strike was 2002, but a deal was reached before any work stoppage occurred. The last time a strike happened was in 1984, with the walkout lasting 67 days and "cost[ing] the city and workers tens of millions of dollars."
Louisiana Passes Law Allowing Riverboat Casinos to Land
A couple of months ago we discussed in this space how Louisiana lawmakers were considering legislation that would enable the state's 15 riverboat casinos to move ashore and operate as long as the new location was within 1,200 feet of their current site.
The bill has now passed through both legislative houses and this week was signed into law by Governor John Bel Edwards, reports The Advocate.
Since gambling was legalized in Louisiana in 1991, the state has only had one land-based casino — Harrah's New Orleans — and three others on tribal lands. Starting in 2001 the riverboats were allowed to dock though still had to have their casino floors over water and had to maintain an operating paddle wheel. (The new law will allow them to switch off their wheels.)
"Not everyone will make the move all at once," said Wade D. Duty, executive director of the Louisiana Casino Association.
Indeed, riverboat casinos wishing to make the move will still need to file applications with the Louisiana Gaming Control Board, with regulations still needing to be written.
It is expected that the regulations will be in place within a couple of months, with the first riverboats likely coming on land in about six months, says The Advocate.
Ameristar Casino East Chicago Opens First Land Casino in NW Indy
Finally — and staying on the topic of casinos coming on land for the first time — yesterday Ameristar Casino Hotel East Chicago in Indiana opened a new 15,000-square-foot gaming room in a space formerly occupied by a restaurant, in doing so becoming the first Northwest Indiana casino to move some of its operations on land.
The Chicago-Tribune reports the move represents the first time a casino has taken advantage of a 2015 law permitting the state's casinos to locate some of their gaming operations on land.
Anthony Sanfilippo, president and CEO of Ameristar's parent company Pinnacle Entertainment, pointed out how being on land enables the casino more flexibility in terms of its structure.
"We can now move walls and ceilings," Sanfilippo noted, something that wasn't an option on a vessel.
The new room features high-limit slots, blackjack, and baccarat. Meanwhile a "top-to-bottom, $15 million renovation of the four-level casino gaming floor is underway, starting with the first level, and is expected to be completed in October."
Everybody needs an account at one of these online poker rooms! They're the biggest, the best, and we get you the best poker bonuses. Check out our online poker section for details on all the online poker rooms around.