Best Live Blackjack Casinos of 2018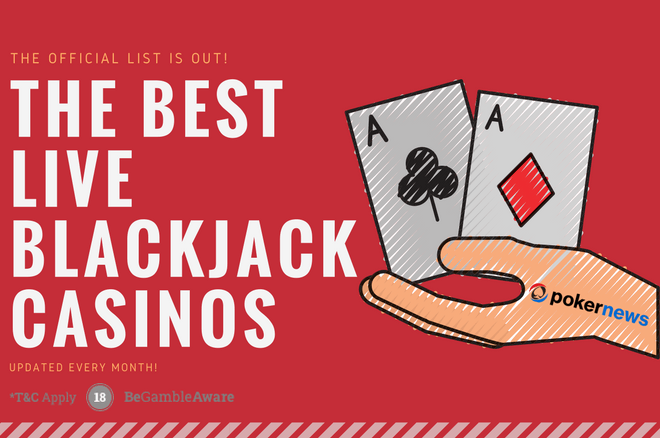 Wouldn't it be great to play live blackjack games at a good and reliable online casino?
Not one of those that promise huge bonuses but hide ridiculous wagering requirements.
An online casino where the live dealer blackjack games are good, the cards are fair, and your winnings are paid quickly.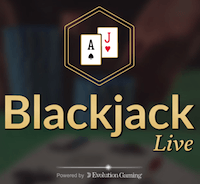 I am sure you would love that.
For me, gambling has always been about roulette and blackjack.
Most people go online to play slots but, call me old-fashioned, I still think roulette and blackjack are the best.
That's why I love to play live dealer blackjack games online.
I love to play and interact with a live dealer exactly how I would do at a brick-and-mortar casino.
Online is less awkward.
The dealer does not see me and whenever I don't understand something…
…I can Google it.
In this article, I am going to share with you a list of names that are the best live blackjack casinos of 2018.
Not only I tried them, but I reviewed 50+ live blackjack casinos to write an in-depth analysis for CasinoSmash.com.
If you want to play at the best casino to play live blackjack in 2018, look no further.
I am going to try to update this page at least once a month to reflect the changes at the casino sites.
If you are serious about live dealer blackjack games, bookmark this article and come back.
Tips for Beginners: If you are new to the game, jump right at the section titled "How to Play Blackjack.
There, I guide you through the different moments of the game. Also, I give you some practical tips to choose the best live dealer blackjack side games.
Best Live Blackjack Casinos of 2018
Foreword
To build the following list of the best live blackjack casinos, I based my analysis on:
How beginner-friendly each room is
How good is the offer for a semi-professional blackjack player
How good the mobile blackjack games are
One day, I would love to include also a fourth point: aka. the availability of free live dealer blackjack games. Unfortunately, due to production costs, legit casinos do not offer risk-free blackjack games with a live dealer.
Over the course of my analysis, I played at 87 casinos.
My main goal was to create a shortlist of the ten best casino room to play blackjack and then narrow the choice down to three.
Why only three blackjack sites?
You don't need more than three live casinos to play blackjack online.
Since you need to use real money to play live blackjack games on the internet, your bankroll should not be scattered across too many sites.
You need to keep a healthy bankroll to minimize variance and to make sure your strategy to win at blackjack is not ruined by a few bad hands.
That's why you don't need more than three sites.
Start with an investment of €150.
A deposit of €50 on each live blackjack casinos on this list gives you enough funds to play and to get the most out of the bonuses.
Live Blackjack Games at PokerStars Casino
PokerStars Casino is my favorite site for live blackjack games. I like it because of their game choice and their stellar reputation*.
This is the safest live blackjack site for beginners available in 2018.
While it might not be the top casino in the world for slots - PokerStars is great for blackjack.
PokerStars is the largest poker room in the world and they also have a casino site that is well worth checking out.
PokerStars Casino features 40 blackjack tables to choose from. The games are provided by Evolution Gaming, one of the most well-known and respected ones in the industry.
When you get to the live dealer tables, the smallest bet to play live blackjack at PokerStars is of €0,50.
If you are into the traditional blackjack games, a bet at the 7-handed live blackjack table costs €5 or more.
This casino is good also for live blackjack high-roller, as the largest bet allowed is of €15,000.
To place this larger-than-life bet, you need to open the Diamond VIP Table and sit at the most expensive live dealer blackjack game the platform has to offer.
I never tried that so I can't tell you how good (or bad) is the life of blackjack high rollers at PokerStars.
Yet, if you are a regular player with a regular bankroll, PokerStars is the best live blackjack casino in 2018.
Mobile Blackjack at PokerStars Casino
One more good thing about PokerStars is that you can access live blackjack games from mobile. You only need to download their dedicated apps for Android and iOS.
The apps are available on Apple's AppStore and Google's Google Play and users rated as the best ones of their kind.
One Extra Note: the Star Rewards Programme
The Star Rewards programme is a promotional initiative launched by PokerStars to reward their most loyal and active players.
In simple words, you get new bonuses every time you play real money games.
There are 6 different so-called 'chests' you can access with rewards starting from a minimum of €50 and a maximum of €1,000.
Live Dealer Blackjack Games at 888 Casino
Important Notice: 888casino no longer accepts players from the United Kindgom. If you are in the UK, please play your blackjack games at PokerStars or Unibet.
Another great poker site with stunning live blackjack games is 888casino, the gambling arm of 888poker.
Being the second-largest online poker room, 888casino is also a reliable site with everything to accommodate the needs of beginners and pro blackjack players.
This casino features 40 different blackjack tables.
They have a "Blackjack Party" with the smallest bet of €0,50 where up to 500 players can sit at the same table.
To join the action at the seven-handed games you need to bet between a minimum of €5 and a maximum of €15,000.
Like at PokerStars, the high rollers, the big spenders, and the online whales all meet at the Diamond VIP table.
Mobile Live Blackjack at 888casino
The good news is that the 888Casino website lets you play on mobile phones and tablets.
You can play 888Casino live dealer blackjack games from all the new Android phones (2016 onwards) and iPhone.
All the live dealer games available on desktop work also on mobile.
Pay Attention to the Bonus Cards
Every live blackjack player at 888casino needs to keep a close eye on this one. The bonus cards are a good way to top up the bankroll with extra free money for real money games.
The live dealers at 888VIP tables have a deck of 12 special cards that carry bonuses of €50, €100, and €150.
When you are playing at the VIP table, you have the chance to draw one of these cards and win free money.
This promotion is available daily from 13:00 to 01:00 (GMT)
Live Blackjack Games at Unibet Casino
The third best site to combine online poker and live dealer blackjack games is another well-known name.
Sweden's Unibet Casino features live blackjack games provided by Evolution Gaming that, once again, are among the best ones of 2018.
Like the other two casinos on this list of the best live blackjack casinos, Unibet offers a "Blackjack Party" variant of the game with bets starting from as low as €0,50.
The limits fo up to €5/bet at the seven-handed live blackjack games. One thing you will love is that there's no shortage of tables, - Unibet Casino features no less than 35 tables of seven-handed action.
This room attracts more casual player than high rollers. That's why their largest bet is the lowest on the list with the most expensive games going for €5,000 a bet.
How to Play On Unibet from Mobile
Unibet offers dedicated apps for poker, casino gambling, and sports betting.
When you want to play live blackjack on your mobile or tablet, download the app and enjoy all the live dealer games you want.
Use the Golden Cards to Get Free Money
Every weekend, Unibet Casino adds 200 golden cards to their blackjack decks.
25 cards feature a €50 bonus, 75 cards feature a €20, and 100 cards feature a €10 bonus.
These cards can be found at any of the site's exclusive tables (Unibet 1, 2, 3, 4, 5, 6, 7, 8, A, B, C). The bonus money you win gets to your account in 72 hours tops.
What's Blackjack Party?
The three online blackjack sites on this list have a game named "Blackjack Party".
I like to mention this game because it's one of the best variants of blackjack for beginners as it lets you use someone else's skills to win.
In Blackjack Party, you don't bet on your cards but you bet on an actual player. This leaves to them the responsibility to play and make the right call at the right time.
Blackjack Party makes it a lot easier for new players to start with the game and understand the what the best bets in blackjack are.
How to play Blackjack
Before you head to one of the best sites to play live blackjack online, you need to make sure you know how to play the game
In this final section of my guide to live blackjack online, I am going to touch some of the basics of the game.
The regular blackjack table can have a maximum of seven players involved in the action at the same time.
All the players who want to take part in the hand, place their bets depending on the table limits.
After the bets are placed, each player receives two cards and a dealer. When the cards are dealt, the table's dealer turns opens one of his cards.
Here's where the actual game begins.
The aim of the game is to beat the dealers' hand by getting him to Bust or by scoring 21 points.
The game is played to 21 points and you can either try to have a higher score than the dealer or hope for the dealer to bust his hand.
Note: In blackjack, you bust when the sum of your cards' face value exceeds 21 points.
The points in blackjack correspond to the face value of the cards - with a few exceptions to keep in mind.
Cards from 2 to 10 give out points according to their face value.
are all worth 10 points each
is either 1 or 11 points
The best possible combination is called Blackjack
What's Blackjack? You hit a blackjack when the first two cards you were dealt are an
and a
or
If you hit a blackjack and the dealer does not have Ace or a figure card, you won and the hand ends there.
Otherwise, the game continues.
The players look at their cars and decide whether to:
Hit: you will get one more card. You can keep hitting until you reach 21 points. Yet, if you get more than 21 points you bust and lose the hand.
Stand: you keep your hand as it is. Let's say you have K9 - or 19 points. You have already a pretty good chance to beat the dealer, so you can choose to keep the cards you have and wait for the action to continue.

Split: you can only split two cards of the same value. For example, if you have you can choose to split and make a second bet. In this case, you play two blackjack hands and no longer just one.

Note:There is one very important rule about splitting and it's splitting the Aces. When you have AA and you decide to split you only get one card on top of each Ace.

Double Down: you are dealt only one more card. Just like splitting, doubling down requires you to re-bet the amount of your initial bet. Doubling down is a good choice when your two cards add up to nine or ten points and the dealers' face-up card is a bad one.
Surrender: This option is not available at all live dealer casinos. When you surrender, you give up your hand and receive half of your bet back. This option comes in handy when you have sixteen points and dealer has an , a , or a .
Once all the players have made their decisions, the dealer draws his second card. The dealers are required to continue drawing cards until they reach at least 17 points.
When the dealer busts, all the hands that did not bust become winning hands and are paid out 1 to 1.
When the dealer doesn't bust, the hands with a better combination than the dealer are the only winning ones at the table
Live Dealer Blackjack Side Games
When you play live dealer blackjack at online casinos, you can spice up the action by using the two Perfect Pairs and 21+3 options available at most tables.
Perfect Pairs
The Perfect Pairs side game of live blackjack online is based on the first two cards you are dealt.
The game comes in three variations:
Mixed color pair: one card is red, one is black
Same color different suits: both cards are red or black bu of but different suits
Perfect Pair: both cards are of the same suit)
I have never seen blackjack pros list their money on this side-bet. But, again, it's a fun way to add some extra excitement in the early stages of a game of blackjack.
21+3
This side game is based on building a poker hand with two player's cards and the dealer's first card.
To win, you need to get one of the following combinations:
Flush: three cards of the same suit
Straight: three cards of sequential rank
Three of a kind: three cards of the same rank
Straight flush: three cards of sequential rank and of the same suit
Suited three of a kind: three cards of the same rank and of the same suit
Again, this isn't a game for serious blackjack pros. 21+3 is a fun side-bad that adds a bit more 'gambling' to the whole experience and also give the game that poker twist that we all love here at PokerNews.
*Important notice: PokerStars Casino and PokerNews are both parts of The Stars Group, the parent company of the world's largest online poker site: PokerStars.com
Finding a trustworthy room to play online poker can be a monumental burden. That's all the more true if you're just looking for a place to play poker for free. We've listed five of the best play-money poker sites to enjoy and help hone your skills.