How to Play Blackjack with Friends Online
Who said you need to travel all the way to a casino to play blackjack with friends and have some good fun trying to beat the dealer?
With a good broadband connection, a mobile phone (an iPhone or an Android phone will do) or a desktop computer, you are only a few clicks away from a game of blackjack online with friends.
In this article, you will learn:
how to play blackjack with friends online
how to organise a private game of blackjack online for your and your friends
what are the best sites and apps to play multiplayer online blackjack games
and what a 'Blackjack-RPG' adventure game looks like.
In other words, if you want to play blackjack with friends and you need a guide to point you in the right direction, you are going to love this one.
(And if any of you is new to the game, you can either learn how to play blackjack or download the blackjack strategy card in pdf to learn how to get better winning odds)
Live Dealer Blackjack with Friends
The best way to play blackjack with friends is to sit at a live blackjack game and invite your pals to join you there.
While live dealer online casinos might have not been created to give you the opportunity to play multiplayer blackjack with friends, the overall experience is just perfect for that.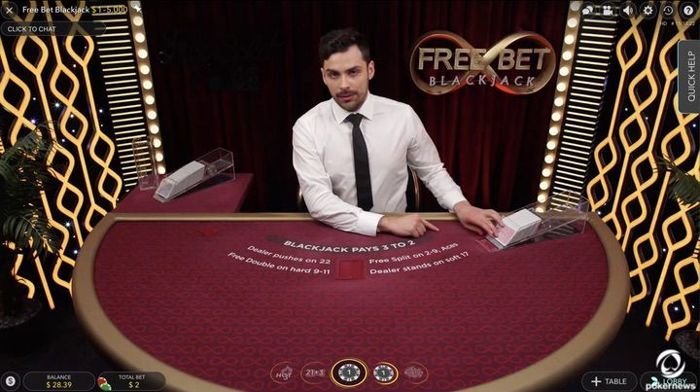 In this step-by-step tutorial, we are going to analyse the process of playing blackjack with friends at the live dealer tables at 888casino.
If 888casino is not in the list of the best online casinos available in your country, fear not. With most casinos being skins that offer games produced by other brands, the process is pretty much the same everywhere.
To join multiplayer games of blackjack online and launch your first private game of blackjack with friends, you need to follow these steps:
Confirm your e-mail address
Click on the 'Live Casino' icon
Select the blackjack table where you want to bring your friends
On the 888casino site, you find the multiplayer blackjack games right on their homepage (aka. 'lobby'):
To find all the tables available in the live casino section, select the game of blackjack from the menu. This will filter out all the other options.
At this point, you need to choose the table where you want to play blackjack with friends online. To do so, look at these two important numbers first:
the limits. The two numbers at the top indicate the minimum and maximum bets allowed at the table. Since live dealer games are always to play blackjack for money, the limits are very important. Always choose a table with a lower limit that is OK for you and your friends.
the free seats. To play blackjack with your friends online, you need a table that has enough free seats for all of you.
A blackjack table can host only a limited number of players so, if you want to play with your friends, you need to pick a table that has enough places for all of you.
The live dealer games are not private blackjack games online. Unless you and your friends occupy all the seats, you will get other players at the table, eventually.
Single deck blackjack everyone's first choice. Once you get a better grip on the game, you can try other spicier variants like double exposure blackjack and Deal or No Deal blackjack.
Best Sites to Play Blackjack with Friends Online
Picking the right casino site to for your blackjack games with friends can be trickier than you'd expect, especially if you are new to online gambling and you haven't visited our live blackjack page yet.
Elements like regulation, bonuses, payout times, and the number of multiplayer blackjack games to play with friends are all equally important.
These are the best sites to start:
Note: This list of the best sites to play live dealer blackjack with friends changes depending on your location. This way you always get sites that are legal in your country.
Also, each site gives you and your friends a bonus to play your first games. To activate a bonus, register on a site where you haven't played before, and enjoy the welcome offer.
Cheating via Skype, Zoom, or Facebook
Can you cheat at blackjack when you play with your friends online?
Maybe. Especially if you know how to count cards in blackjack.
But the fact that you might have the opportunity to do that doesn't mean that you should. If you do, your account will be blocked and you won't be allowed to withdraw any of the money in it.
With video conferencing tools going mainstream, you may ask yourself what stops you from playing blackjack online with friends and connect with them to discuss the best ways to approach each other's hand in real-time.
You only need to sit at the same table and set up a call on Skype, Zoom, Facebook Messenger, or WhatsApp to connect with your friends and decide on the best blackjack strategy to beat the dealer.
If you are thinking to do this the next time you play blackjack with friends online, listen to a piece of pro advice: don't.
The risks of cheating at blackjack are much bigger than the rewards you would get if successful.
Because the casinos will catch you.
The algorithms that all the latest gambling software are based on will recognise the unusual patterns created by players colluding at the table.
There is no way you will ever be able to beat the casino by outsmarting the software. It will just not happen.
If that's what motivates you to play blackjack with friends online, you better stay offline and keep your money away from the table.
Even if your strategy is successful and you manage to win something treating live dealer blackjack online as a private game you play with your friends, you simply will not be allowed to withdraw any of your winnings.
In fact, if you are caught cheating at the table, you may have your account blocked. When this happens, not only you lose the right to withdraw the money you won online, but also any access to the money you deposited on the platform.
Cheating in gambling is never a good idea.
Whenever the thought of cheating crosses your mind, do your very best to kick it away. The only reason you should head to an online casino to play blackjack with friends should be to have fun with them. Not to steal money from a gaming company.
Free Multiplayer Blackjack Games
Let's look at some other apps you can download for free to play blackjack with friends or to meet new people while you play a few hands online.
Blackjackist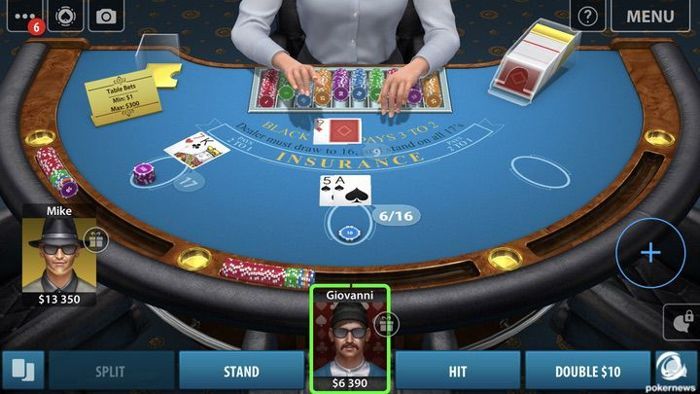 Developed by KamaGames, Blackjackist is one of the most popular blackjack apps on Android and iOS.
This free-to-play blackjack game comes with one of the best interfaces to play on mobile and an impressive game choice that includes blackjack surrender, European blackjack and American blackjack.
To play with your friends, tap on 'Lobby' and then on 'Create Private Table.'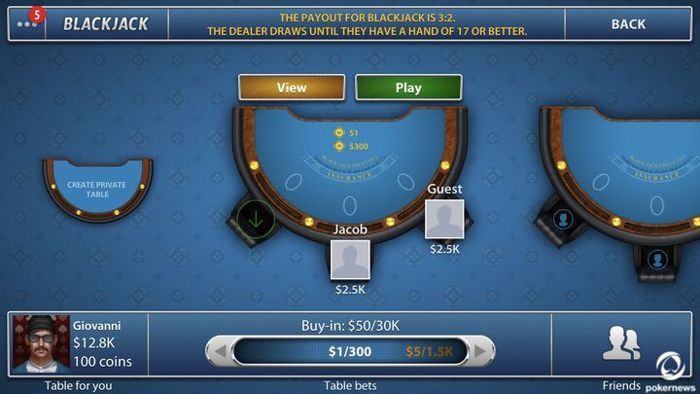 Once at the table, tap on the plus signs to invite some friends to join you there.
Keep in mind that you need to have in-game friends if you want to invite someone to play blackjack with you.
To add you friends, you can connect your Facebook profile or share a personal ID code with them.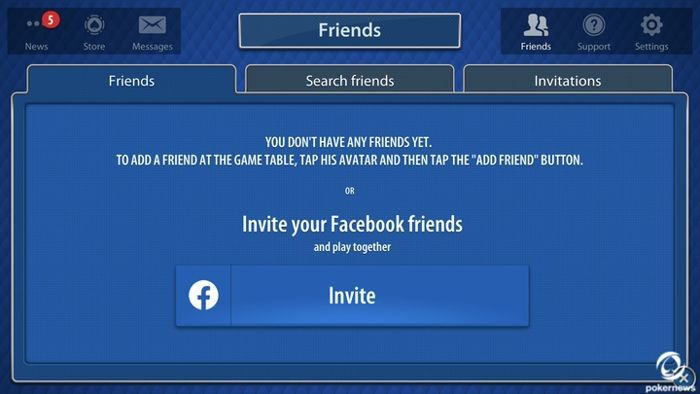 Despite the (quite intrusive) in-app purchases, all the games on Blackjackist are freeplay and you can't win any money via this app so this isn't the place where a professional blackjack player would play.
You can also use Blackjackist multiplayer experience to meet new people and make some new friends. To do so, browse through the list of people connected while you are online or add the players at the table with you.
Blackjack 21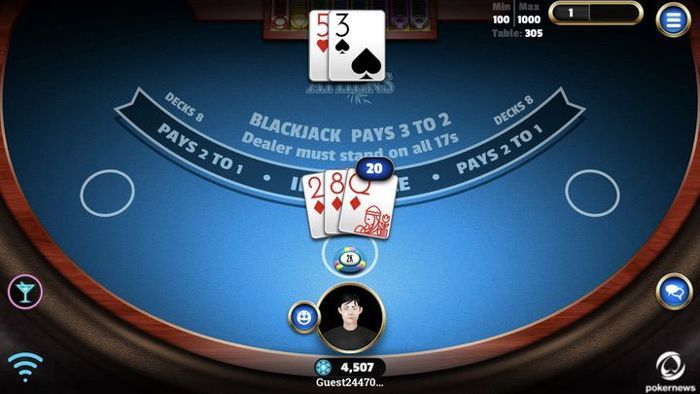 If this app didn't have so many popups asking you to buy extra chips to play, it would be one of my favourites to practice blackjack online.
Blackjack 21 by Abzorba Games is a social casino with lots of different games — including slots and blackjack.
While the graphics are nowhere near the quality of those you'll find on live dealer games and Blackjackist, the Leagues and Tournaments make this the home of the best free blackjack games for fun you can play in 2020.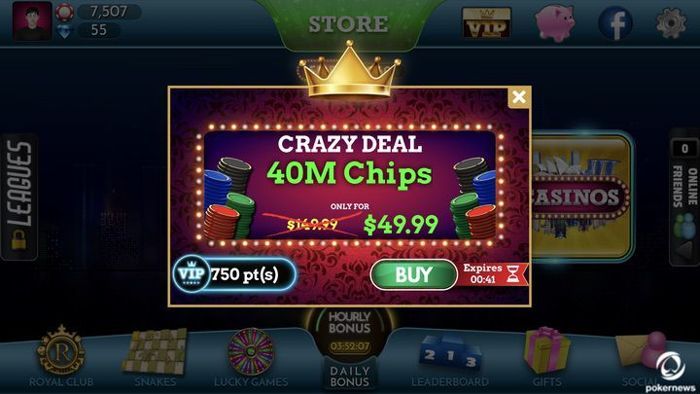 You can invite your friends via Facebook and play with them. But with so many popups and requests to buy stuff, they might hate you before the first hand is even dealt.
Blackjack21 is a free app for iOS and Android and does not pay out real cash. However, this doesn't mean you won't need to spend some money to play a few blackjack hands here.
As you can see, setting up a private table to play blackjack with friends cost quite a few 'Diamonds'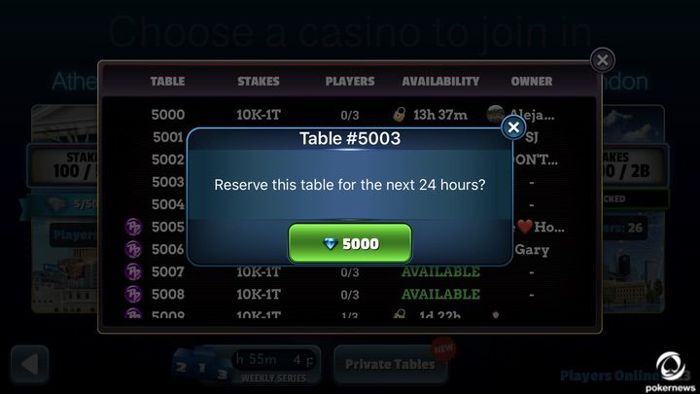 The problem? Diamonds aren't for free. 15k diamonds cost $9.99.
Too bad they try so hard to squeeze money out of you every time you play. The games are quite cool and the jazzy soundtrack is perfect.
Blackjack Legends
I don't like blackjack apps that force me to go through seemingly endless tutorials, so I am not Blackjkack Legends biggest fan.
But if you have never played blackjack before, this is a good option to go through a few hands and learn how to play blackjack the right way before you invest your (free) chips in the game.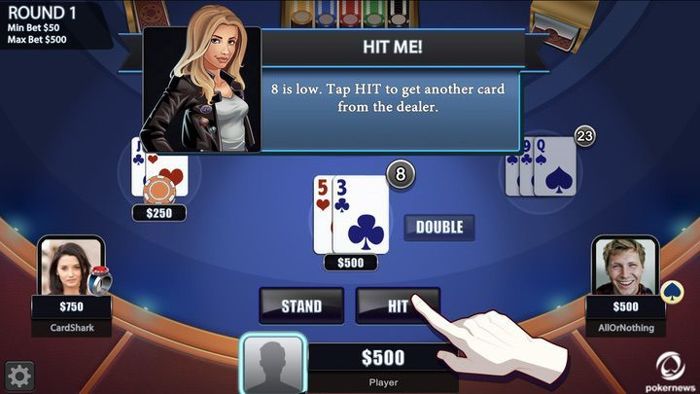 Keep in mind that the test hands plus the mandatory "elimination" game you'll have to go through will force you to invest a good five minutes of your time in a demo game against the computer.
Past that point, this is an ok-ish app that connects to Facebook to add a social twist to your blackjack games.
The graphics are not great — but this isn't the biggest problem here. The in-game sounds are seriously annoying, the way you need to swipe chips to place your bets is stupid (here, I said it!), and the 'Battle Mode' that forces you to play against other players has nothing to do with what blackjack is about.
BattleJack
To end this guide on how to play blackjack with friends online and the best multiplayer online blackjack games in 2020, let's look at something completely different.
A blackjack-RPG game.
Created by Finland-based Grand Cru, BattleJack brings you a truly unique blackjack experience with elements you won't find anywhere else.
The game, which plays in portrait mode, begins with a tutorial like Blackjack Legends. The only difference is that this time you need the tutorial to know how the game works.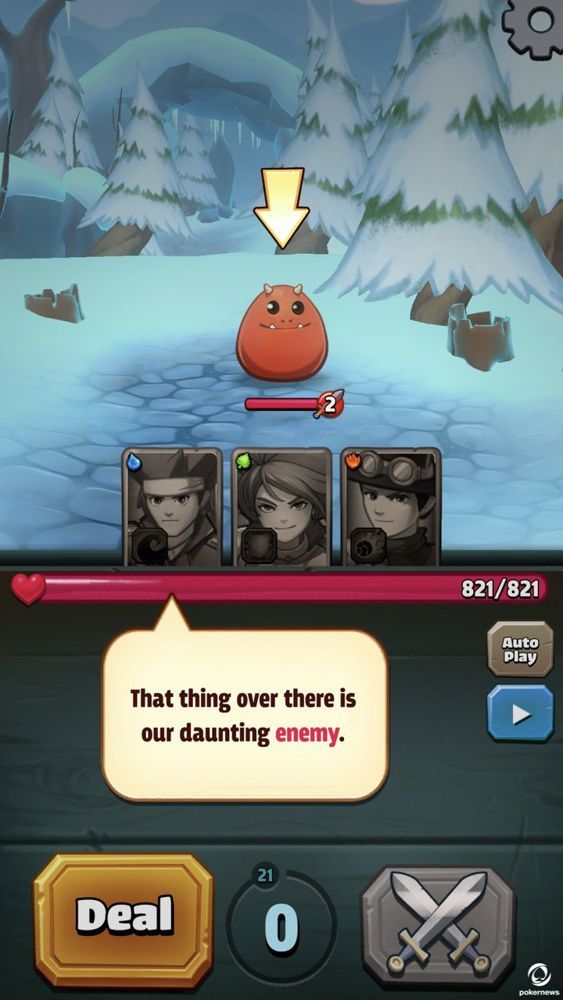 Once you are all set, embark in an epic adventure where you'll need to use your blackjack skills to fight little monsters and big bosses.
There are no dealers or casinos to beat in BattleJack. Only an enchanted land where you and your three hero friends will use cards and the best blackjack strategy to survive and prosper.
The game brings elements of classic turn-based RPGs and card games like Magic: the Gathering and Final Fantasy for a fascinating and innovative gaming experience
You can join or create guilds to play with friends and purchase extras after you reach the second story dungeon. BattleJack is a free app for iOS and Android.
Blackjack with Friends FAQ
How can I play blackjack games with friends online?

All the sites and apps on this page let you play blackjack with friends online for free or real money. Live dealer games are the best option to play for real money, while mobile apps are the top free-to-play one.

To see what sites are available in your country, check out this updated list.
How many friends can I play with?

The number of friends who can play blackjack together at the same time depends on the table you choose. Most games offer between seven and nine spots.
What do I need to invite my friends to play blackjack online with me?

Depending on the site you choose, you'll need to connect your Facebook profile, to share a personal ID code, or to give them the name of the table.
Can I win money when I play with my friends?

Yes. If you choose a real money casino site, you can play to win cash prizes.
Can we cheat using a video conferencing app like Skype?

No. If you try, the casino will notice what you are doing and will block your account.
The promotion presented on this page was available at the time of writing. With some Casino promotions changing on daily basis, we suggest you to check on the site if it still available. Also, please do not forget to read the terms and conditions in full before you accept a bonus.