Bible Slots: An (Unexpected) Collection of Christian Games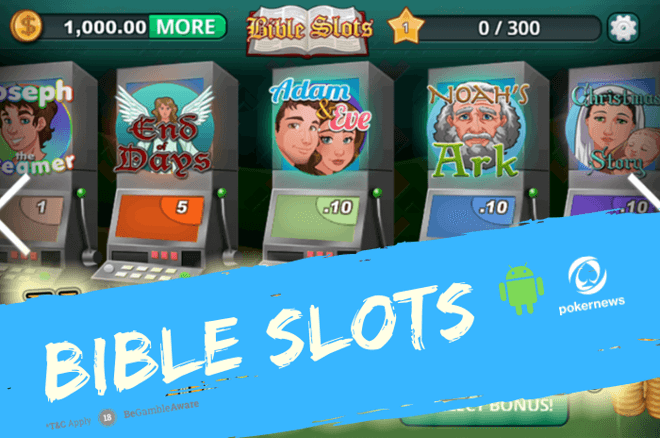 Bible Slots is a free app for Android and Kindle Fire
This game was voted the Best Free Game of 2013
It's exactly what it sounds…a collection of Bible-themed Slot machines
If you thought you have seen it all, wait until you discover the object of this week's dive into the world of social Casino apps…
…because Bible Slot is one of the most unique Casino apps I have ever downloaded.
What is Bible Slots?
This fun Bible game app is exactly what it sounds like: a collection of Bible-themed Slots available for free for Android and Kindle Fire.
As an iPhone owner, I didn't have a last generation Android smartphone to test the Bible Slots app, so I downloaded it on my Kindle Fire HD.
Why am I saying this?
Because I know the Kindle Fire is not the snappiest tablet out there and some of the discomfort I have experienced while playing the Christian games on Bible Slots might have been caused by my device.
And before we go any further, let's confront the elephant in the room:
Yes, Android apps with Bible games exist and the ones created by the Super Lucky Casino makers are great, even if you can't win real money on them.
For how surprising this revelation might be, there's quite a large number of Slot games that are intended for Christian players and, by the comments this app earned on GooglePlay, I think people enjoy Bible Slots free quite a lot.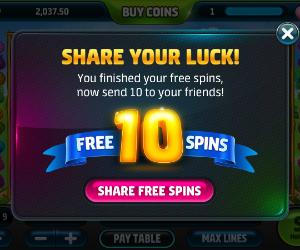 Your Favorite Slots - in ONE App!
Check out this amazing collection of free Slot machine games to play on iPhone and Android.
Sign up today to activate 10,000 free credits to play - no deposit needed!
Play Now
"I Love the theme," writes Kimberly Wadsworth. "I just started playing about a month ago and I enjoy it very much. I like playing realistic slots similar to a live casino with realistic wins and more importantly realistic losses."
"It's a great game," echoes Robert Hernandez. "[Bible Slots] is one of the best Slot games I play. I love that it's a Christian theme game," Hernandez continues to explain.
"Some may disagree, but us Christians enjoy playing games too. I love it's a fun free Christian game. We need more like it."
And that's not it. Because, as Theresa Love Hale puts it, "I enjoy playing slots without having to worry about seeing anything vulgar or demonic even if I don't have opportunities to win real money. [This game] actually stimulated me to read my Bible to understand some of the reels on some of the games!"
Bible Slots: Free Slot Machines with Bible Themes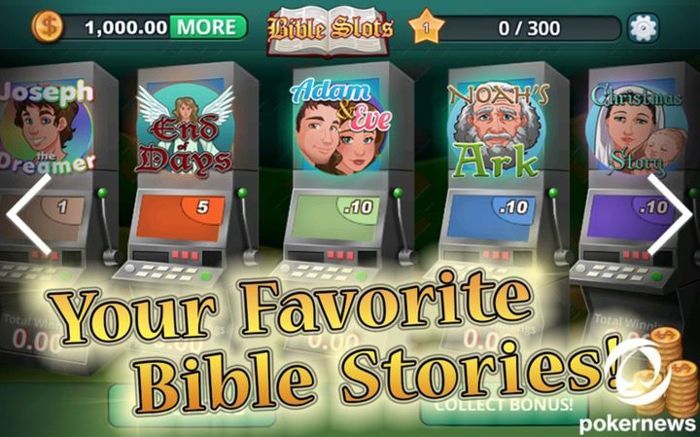 Last updated on December 2014, Bible Slots is a free app with more than 500,000 installs created by Super Lucky Casino, a software house based in San Francisco, California, that specializes in Bible Slot machines for free and other games that do not offer real money gambling.
Rated PEGI 12 because its gambling content, Bible Slots is classified as an Educational App on Google's PlayStore, and that's probably why most Slots players are unaware of its existence.
As soon as you download Bible Slot machines, you are offered a 200-coin bonus to collect with your fist tap.
Then, you are given five free spins to play on one of these Bible-themed Slot machines:

Adam & Eve
Noah's Ark
Christmas Story
Trials of Job
As soon as I tapped on the Adam & Eve Slot machine, a well-crafted five-reel game opened on the screen.
Although it might take a bit of time to get used to features like the Bible Jackpot or the fact that the Eden's infamous snake is not a bad guy - the game is as good as those ones on more famous apps like Slotomania or PokerStars Play.
I'll tell you more - the games on Bible Slots feel exactly like Slotomania
The Christian Games on Bible Slot
Like at most Social Casinos, you need to earn your right to play all the games on the platform - and while you can't win real money or prizes of any kind, this is a good incentive to continue playing, especially if you are one of those who enjoy free Las Vegas Slot machines games and Casino apps for phone or tablet.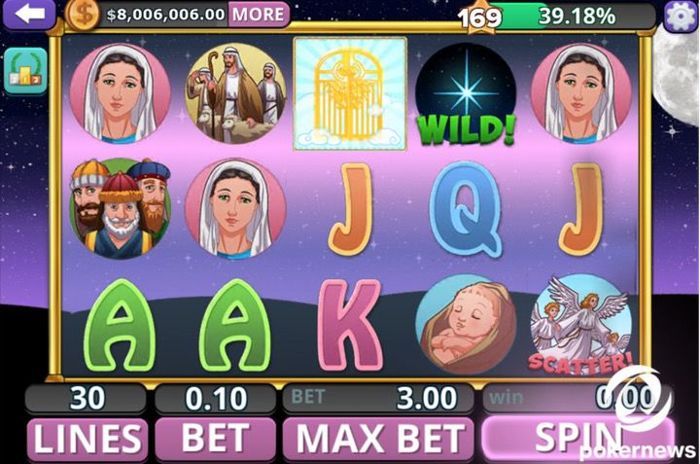 While the app's lobby isn't the most beautiful or feature-rich I have ever seen, you get a clear view of everything that matters.
You see all the Slots you can play (and those you need to unlock), the amount of coins you have, your VIP Status, your level, and the additional bonuses you can claim.
Once a day, you can also claim the Daily Treasure, a quick and free way to add some free coins for your games.
If you don't like to wait and you want to start with a big, fat bankroll from the get go, you can head straight to the Bible Slots Store, where you can use real money to buy additional coins.
The packages start from $1,99 for 1,000 Coins and go all the way up to $49.99 for 165,000 Coins.
The game promises also to give away one free scratch card with each Credit Pack purchase but since I did not buy anything, I am not sure what that might do other than give you access to even more free coins.
All in all, the games look really good. All the Slots I tried during my tests could rival any of the top ones I am used to play - making me wonder how many niche apps might be out there that we know nothing about.
To make things more interesting, Bible Slots work offline, too.
And for someone like me, who has been on an average of two flights a week for the past couple of months, the ability to play offline and with no internet connection is a great advantage.
Bible Slots: Final Conclusions
Did it feel awkward to play Bible Slots? It did.
Did I feel weird when I tried to explain the concept of Christian Slots to the teenager who sat next to me on the plane? You can't possibly imagine how much.
But if we go past these two small issues, I need to admit Bible Slots is a pretty good app and I am not surprised people consider it the best of its kind.
For how easy some Spin your sins jokes can be when you play this game, I have to admit that the whole concept of basing Slot machine games on culturally elevated stories like Jonah's Whale or David and Goliath is not bad at all.
Bible Slots: the Apps
The Bible Slots app to play Christian Slot machine games is available only for Android and you can download it from Google Play.
If you play from an Amazon device, you find it right on the Fire AppStore.
Like most Android apps, you can play also on Windows PCs and Mac via Android emulators like Nox.
Remember: you can play offline or online. Try BibleSlots free (if you are on Android) and let me know what you think about this Casino app in the comments below!
Other Articles You May Like
Everybody needs an account at one of these online poker rooms! They're the biggest, the best, and we get you the best poker bonuses. Check out our online poker section for details on all the online poker rooms around.