Top Bitcoin Slots to Play Real Money Games in 2019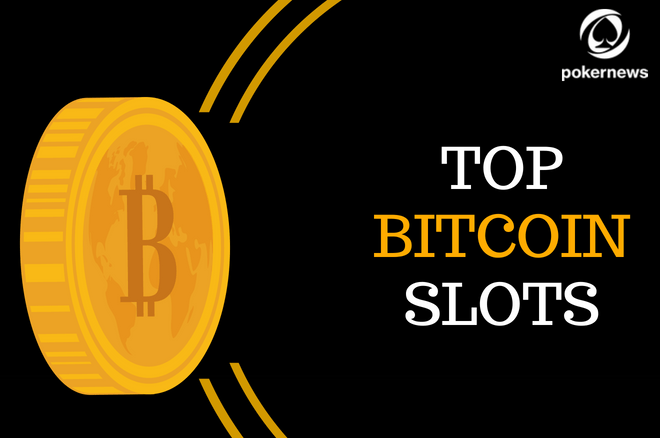 Playing Slots is one of the few ways you can win Bitcoin online
There're many games to choose from: BTC Slots have different themes, payouts, and features
You can play the best Bitcoin Slot machines at this online Casino
Do you want Bitcoin to work for you outside the crypto exchange platforms? Play Bitcoin Slot machines online.
In some ways, the cryptocurrencies work as a form of gambling, too. And I've heard stories of many crypto enthusiasts swearing that Casino games are a much worthier investment.
In more regards than just money.
In the end, you don't even need to choose between gambling and cryptos.
Play Bitcoin Slot machines and connect the two – cryptos and gambling.
Best Bitcoin Slot Machines You Will Find Online
Choosing the best Slots for playing with BTC is the same as choosing games when playing for real money.
You want a Slot that:
pays out well
doesn't have an enormous house edge
is fun and easy to play
I may not be able to nail down your favorite Slot themes (you can share them in comments, though) but I can help you finding Slots that match other categories.
Satoshi's Secret
Not only you can play Satoshi's Secret Slot for Bitcoin but it's a video Slot based on the Bitcoin itself.
By entering the game, you become a high-class hacker. You get to crack bank accounts and embezzle the money.
The game was created by Endorphina and will take you to the Matrix.
The background music will no doubt remind you of a thriller movie or make you feel like you're in one.
The symbols include the signs of currencies – euro, dollar, and of course, Bitcoin. The Wild is a chip that will increase your chances of winning.
The game has six reels and three rows which is not the most common design either. There's a Gamble feature active after every win.
Enter the Gamble mode by pressing Take Risk button or Take Win and continue spinning instead.
Based on its theme and the possibility to play it for Bitcoin, this game is the best Bitcoin Slot machine out there.
At least for now.
Click here to play Bitcoin Slot machine Satoshi's Secret now!
Domnitors Deluxe
Domnitors Deluxe by BGAMING ends up in this list because of its beautiful graphics and royal RTP: 97.31 percent.
This BTC Slot will take you to the middle ages of Romania. Enjoy the castle life, explore the weaponry, and expand your kingdom even further.
The highest paying symbols pay often: you only need two wilds, scatters, or kingdom residents to trigger a win.
Landing five of them triggers up to 800 coins while in wild symbols case - a whopping 10,000.
Did I mention every win with a wild symbol has a 2x multiplier? Well, it does.
And when you trigger 15 free spins with scatters, you get triple wins!
You can see where the high RTP comes from, right?
Click here to play Bitcoin Slot machine Domnitors Deluxe now!
Fire Lighting
I was playing a completely different Slot when I discovered Fire Lighting.
It was popping up a lot in the "Latest Winners" section at my favorite Bitcoin Casino, so I had to check it out.
And I'm glad I did.
It's a brilliant Slot by BGAMING with another great RTP: 97.61 percent.
It has five reels and 20 adjustable paylines. The symbols include ancient gods and zodiac signs but not in a cliche kind of way.
It has state-of-art graphics and animations, relaxing tunes, and it's a perfect Bitcoin Slot machine to play on a smartphone.
I bet you'll especially enjoy the Free Spins feature: land three scatters and win 10 of them instantly.
There's also a Gamble feature if you enjoy risky bets.
Click here to play Bitcoin Slot machine Fire Lighting now!
Lemur Does Vegas
The world is obsessed with lemurs so much that they made it to Bitcoin Slot machines.
Spinomenal's latest Slot features Lemur as the main character. While he visits Las Vegas City.
What you get is a retro Slot machine with a modern twist.
The Slot does feature the classic symbols (7s, bells, diamonds, bars - you name it) but they expand over three rows and five reels. Plus, there are 25 fixed paylines.
Cheerful comedy-like tunes will follow you while you spin the reels and the Lemur in a blue suit will be on the side of the reels, bringing you luck. Hopefully.
Triggering Respins, a bonus wheel, or activating multipliers will definitely feel lucky, though.
I have a feeling it's not the last Lemur Slot we'll see from Spinomenal.
Any guesses what he will do next?
Click here to play Bitcoin Slot machine Lemur Does Vegas now!
Lucky Little Devil
One of the cutest Bitcoin Slot machines is Lucky Little Devil.
If anyone tells you that you will end up in hell for gambling, I guess this is it. But contrary to the popular belief, it's a fun place. And even the little devil is adorable.
This Bitcoin Slot implements the usual five-reel three-row structure. It has 10 paylines for you to bet on.
You will see some of the classic Slot symbols – sevens and bars. But there are modern ones, too - dollar signs, bells, dice, and a little devil carrying a pitchfork.
The little devil – you guessed it - is the highest paying symbol.
Any win triggers the Respin Feature. All the winning symbols remain in their place until you stop landing extra winning symbols on your reels.
If you manage to have seven respins, you activate The Devils Morph feature. It makes all the winning symbols morph into devils.
Click here to play Bitcoin Slot machine Lucky Little Devil now!
Slotomon Go
Pokémon Go is so 2016. What to play this year? One of the best Bitcoin Slot games - Slotomon Go!
You don't need to leave your home to catch Pokémon-like creatures. Land a couple of them on a payline and they are yours.
That's even better if you ask me. You won't hit any trees with your head by accident while walking with your eyes glued to the smartphone.
Plus, you can win real money or Bitcoin.
BGAMING is the mastermind behind this Bitcoin Slot machine.
And while you won't find Pikachu here, you will enjoy the entertainment of catching similar creatures and the excitement of winning real money.
Can't say that about Pokemon Go, can you?
The Slot has five reels and five paylines, and all the symbols will remind you of Pokémons. And while they're not exactly the same as the original ones, if you love Pokémon, you will love them, too.
I know I do.
Click here to play Bitcoin Slot machine Slotomon Go now!
Voodoo
Voodoo is another Bitcoin Slot machine by Endorphina. That makes the provider a good choice if you prefer to play with cryptocurrency.
Voodoo Bitcoin Slot machine is also a good choice if you love the mystic theme, and frankly, freaky Slots.
Did you ever try to make a doll of your enemy in childhood? And pin it with needles to cause them pain?
Okay, maybe you're not that vengeful. But this is exactly what this online Slot is about.
This ancient African way to get revenge on your enemies got a form of a Bitcoin Slot machine. And it couldn't be a better one, either.
It has high-quality graphics and mysterious colors. They will take you deep into the forest where the voodoo magic happens.
The soundtrack is creepy, I'll give you that. But that's what makes the game so authentic.
Like many other Endorphina's Slots, Voodoo has a Gamble feature. It becomes active after every win. You only need to choose a card higher than the dealer's to double your winnings.
Click here to play Bitcoin Slot machine Voodoo now!
Vampires
If not voodoo, then maybe vampires?
The Vampires Bitcoin Slot by Amatic will take you to a mystical and scary world where vampires are real. And they are not as good as popular movies from the last decade painted them be.
Out of all vampire-themed Slots I've seen recently, this one beats the competition. And not only because you can play it at Bitcoin Casinos.
The graphics are stunning. The gorgeous and pale vampires that occupy all four rows. There're diamonds and a castle in the green moonlight. Beautiful wolfs and bloody roses.
Let's not forget the gothic symbols.
This Slot will remind you of the classic vampire stories. The ones that don't go out of fashion *cough* like Twilight did *cough*.
Click here to play Bitcoin Slot machine Vampires now!
Grand Tiger
Grand Tiger is an Oriental Bitcoin Slot by Amatic that is grand for a good reason – it has 720 winning combinations!
This Bitcoin Slot bursts with Chinese symbols that foreshadow luck and riches. Tigers, lucky Chinese coins, lotus flowers, and the red color, to name a few.
Everything shines in gold – the reels, the symbols, and the written text alike.
It is bound to bring a good fortune.
This Bitcoin Slot has wilds, Gamble feature, and a bonus symbol. The latter activates up to 20 free spins when you land three or more of them on the reels.
Speaking of the reels, they don't have a classic structure. The first and fifth reels have three rows, the second and fourth – four, while the middle row is the only one with five rows.
Click here to play Bitcoin Slot machine Grand Tiger now!
Four of a King
If you think I'm about to introduce to you a new variation of Poker, think again. 4 of a King is a Casino game by Endorphina based on… Casinos.
Picture a brick-and-mortar Casino from the first half of the last century.
That's what you see when you open this Bitcoin Slot machine.
A retro Casino, smiling dealers next to the table game, happy winners, and, of course, playing cards.
These playing cards are facing down. You see them face up only when you win.
This five-reel 10-payline Bitcoin Slot is a perfect fit if you love the classic Casino atmosphere.
Click here to play Bitcoin Slot machine 4 of a King now!
Sushi
It may be as cliché as it gets, but one of the best Japanese Bitcoin Slot machines is all about sushi.
If you choose Sushi Slot to play, there' a high chance you will:
a) find symbols of your favorite sushi (if you like sushi, that is)
and b) will become hungry.
If a simple Bitcoin Slot is what you seek, there is a c), too.
You will relax and have fun.
The symbols of this Slot represent different types of sushi.
Duh.
There's also a golden VIP card for the sushi restaurant.
While that card won't get you a real dinner, there is a fixed jackpot worth 50,000 credits. Win it and it will pay for more than a few dinners.
Click here to play Bitcoin Slot machine Sushi now!
Billyonaire
Casinos, gambling games, expensive cars, pretty women, cigars, whiskey, and money.
Those are the things that surround billionaires. Even when they are cartoon characters residing in Bitcoin Slot machines.
You'll see it all when you play the Billyonaire Slot at Bitcoin Casinos.
This Slot from Amatic has five reels and four rows, accompanied by 40 paylines that can make you as rich as Billy is.
Once you land three or more scatter symbols of Billy the billionaire himself, you activate seven bonus spins.
Grand X Casino symbol can substitute for all the other symbols except for the scatter.
While it's not the most unique Slot out there, it has a funny theme, adorable cartoon characters, and high return to the player.
So, if you are looking for a new Bitcoin Slot machine, it can be a good choice.
Click here to play Bitcoin Slot machine Billyonaire now!
Casanova
I don't need to introduce you to Casanova, do I? Amatic's Slot Casanova can do it for me.
Gorgeous women, the cupid himself, wine, romantic dates in gondolas, jewelry boxes, Venetian palace, birds, masks, and roses.
That's what Amatic associates with this notorious Italian playboy.
Apart from the symbols representing all the things I've mentioned above, the Slot has five reels, three rows, and 20 adjustable paylines.
Casanova symbol acts as a Wild while three or more mask symbols can award you with free spins.
This Bitcoin Slot is trending in many Bitcoin Casinos online. Let your guard down and let it seduce you, too. No matter what your gender is.
For a couple of spins at least.
Click here to play Bitcoin Slot machine Casanova now!
West Town
Another trending Bitcoin Slot is the West Town by BGAMING.
If you thought Wild West theme in Slots is long gone, you were wrong.
What reminds you of the Wild West? Sherriff's star, the posters of wanted criminals, whiskey, cowboys, wooden buildings, or Western soundtrack?
You will find it all.
The game has five reels, three rows, and 9 adjustable paylines.
Not sure how popular Poker was in the Wild West but the game implements some Poker rules, too.
If you get a royal flush on the middle row of your reels, you multiply your winnings 15 times!
Even though the game is designed for mobile devices, you can play it at online Bitcoin Casinos as well.
Click here to play Bitcoin Slot machine West Town now!
Where to Play the Best Bitcoin Slot Machines Online?
There are many Bitcoin gambling sites nowadays. You can play games for real money with Bitcoin, LiteCoin, Ethereum, and other cryptocurrencies, too.
But there's one BUT: Welcome bonuses for crypto players are rare and reload bonuses are almost non-existent.
Luckily, you can boost your bankroll with Bitcoin bonus at this online Casino. It has all the Slots reviewed in this article, too.
And many more free Slots and other Casino games you can try.
Play for free or play for Bitcoin.
Just a hunch but your next favorite Casino game may be waiting for you there...
The promotion presented on this page was available at the time of writing. With some Casino promotions changing on daily basis, we suggest you to check on the site if it still available. Also, please do not forget to read the terms and conditions in full before you accept a bonus.