Online Poker Spotlight: Ty "gimmeda1time" Reiman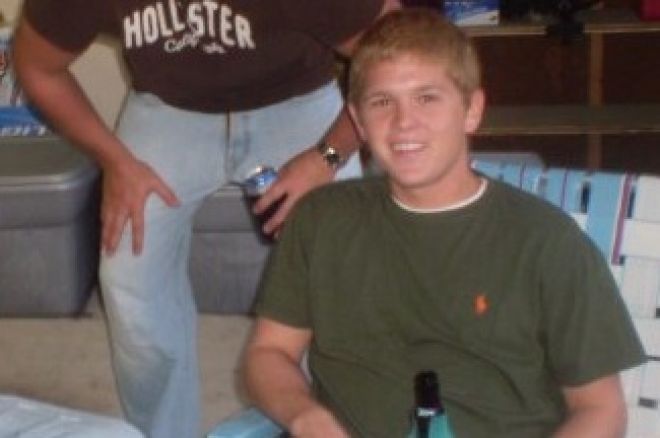 Twenty-one-year old, Ty "gimmeda1time" Reiman has won more than a million dollars playing online poker and is starting to grind out the live tournament circuit as well. We caught up with him to discuss the difference between live and online poker, the best spots to travel for poker, and more.
Hey Ty, how's the poker life treating you these days?
It's going pretty well. I have taken a break with live tourneys for a few months and have been hanging out with my friends and family, but getting ready to head to Vegas Thursday for the WPT tournament.
How have the live tournaments been going so far for you this year?
I have had ups and downs, but right now I'm on somewhat of a downswing. I hope its just a matter of time before I win something substantial.
How do you mentally prepare for a tournament the night before? Do you have any certain routines?
Not exactly, I treat it just like any other night. I'll hang out with friends, maybe have a few drinks, and get about eight hours of sleep before the tournament. I try to make it to the gym before to run but that doesn't always work out. I like to sleep through my wake-up calls a little too often, lol.
Do you prefer playing live mtts or online mtts, and why?
I like live tournaments more because there's more interaction, and I enjoy traveling a lot.
Do you feel that you can make more money playing live poker as opposed to online poker due to softer competition?
I think online you can make more money short term, but if you can play a lot of live and are pretty good, I think you can make more in live mtts in the long run.
Sounds like the PCA would be an ideal tournament for you — play some poker, enjoy some great weather, have a few fruity drinks. Are you attending the PokerStars PCA?
Yeah, I'll be attending. I've been a few times and it is one of my favorite places to go. I have a lot of friends that go there as well, so it's nice to see all of them.
If you are not playing poker, what would an ideal or perfect day be for you?
It would definitely be playing some golf or tennis, and just hanging out with friends. Maybe watch some TV or something.
What is your favorite destination that you have been too? Also, what is your dream spot to visit?
I went to Australia three years ago; it was my favorite place! Other than that, Aruba has to be my second-favorite spot. I just like to go to tropical spots. My dream spot would be Bora Bora.
When your at home on your computer grinding out 20 tournament tables at a time, what's pumping from your iTunes?
(laughs) The maximum number of tables I play at once is ten. Generally it's rap but I listen to but a little bit of everything.
Who is your favorite rapper or what is your favorite song?
I don't have a favorite rapper or song, I like a lot of underground stuff. Right now I'm listening to Counting Crows.
When your on a night out on the town, what's your favorite "adult" beverage?
I can't really drink hard alcohol unless it's shots. I usually just drink beer, and I would have to say Corona.
Last question. Who is the greatest online tournament player of all time?
It would have to be Isaac Baron, hands down! He's been around a long time and doesn't put in much volume and wins something almost every time he plays.
Thanks so much for taking the time to talk to us, we wish you the best of luck at the WPT this coming week.
Follow us on Twitter for up-to-the-minute news, and also become our fan on Facebook.