All Mucked Up: 2012 World Series of Poker Day 19 Live Blog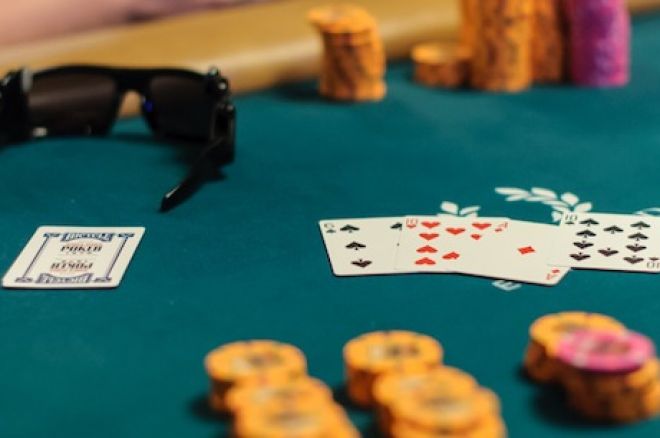 All Mucked Up is a live blog of all the stuff you want to know at the 2012 World Series of Poker, besides hand histories and bad beats. Well, we might add a few in here, everyone loves a good bad beat story — unless it happened to you. Check back often for polls, soundbites, celebrity sightings, and who knows what else!
Like A Fine Wine
Today is the day we've all been waiting for: Event #29 $1,000 Seniors No-Limit Hold'em Championship. The powers that be have made it clear that this is a 50s+ only event, and that no exceptions will be made.
With that out of the way, it's going to be one of the friendliest and most interesting events of the summer. There are over 4 thousand runners, the most ever for a one day event. Adding to the intrigue, lots of big name pros love nothing more than to buy their parents in to Event #29 under the guise of father days, and then put big bets on them. It all adds to the madness. We'll try to catch up with any father and son duos throughout the day – we know that some of Phil Galfond's relatives are running!
A taxi driver told us earlier this morning that he had already dropped 6-7 seniors to the event, and one told him that:
"The key to winning the WSOP Senior Event is bladder control"
Predictably, on the first break the queue for the bathroom is 30 metres in both directions.
On that note lets start the day.
Happy Centennial
Today marks the 100th PokerNews Podcast. Here's a behind-the-scenes look at our high-tech set up at the World Series of Poker. Tune in later to find out some of our favorite moments in 100 episodes.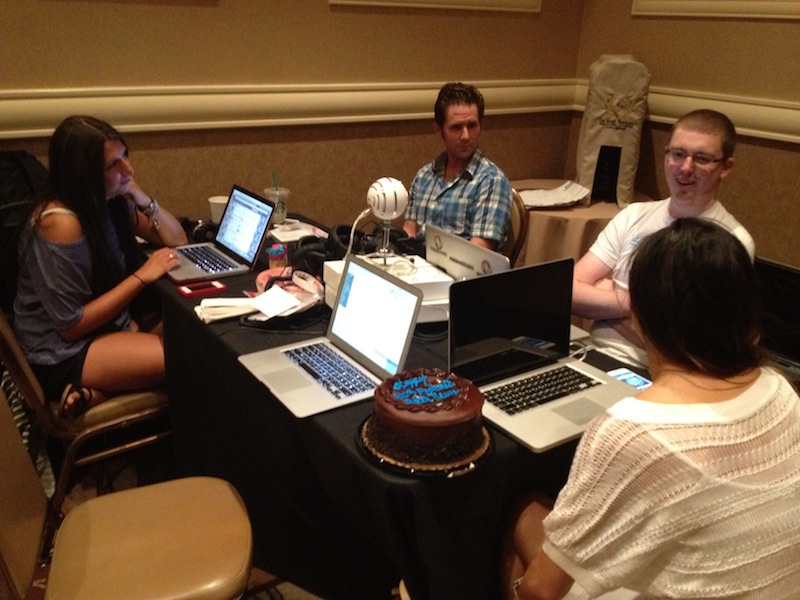 Celebrity Look-Alike
We spotted this character in the field for Event #29 $1,000 Seniors No-Limit Hold'em Championship who we think looks just like Jurassic Park proprietor John Hammond. It probably won't be the first time we make that comparison today either.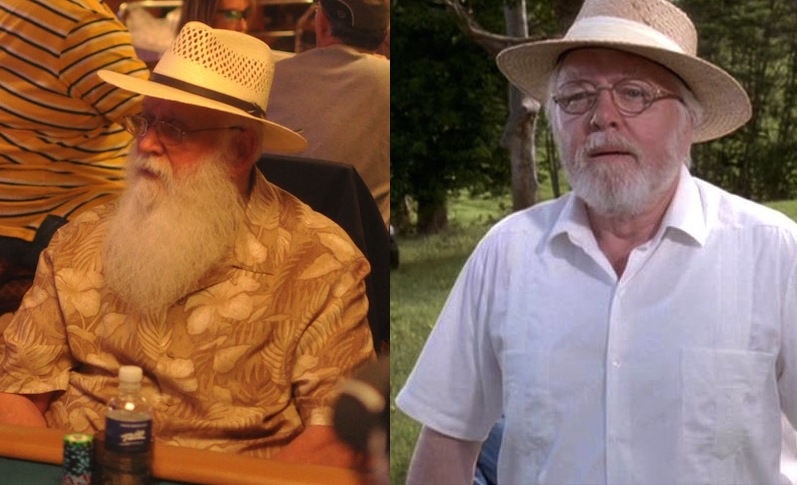 Revenge Of Toy-Man
There's going to be no shortage of interesting and amusing runners in today's event. We're in the process of putting together some of the summers best 'Who Wore It Betters. For now, we'll hit you with this picture of the popular player 'Toy-Man' who turns out every year for this tournament in outrageous garb. We'll keep you updated on what he pulls out of his bag of tricks!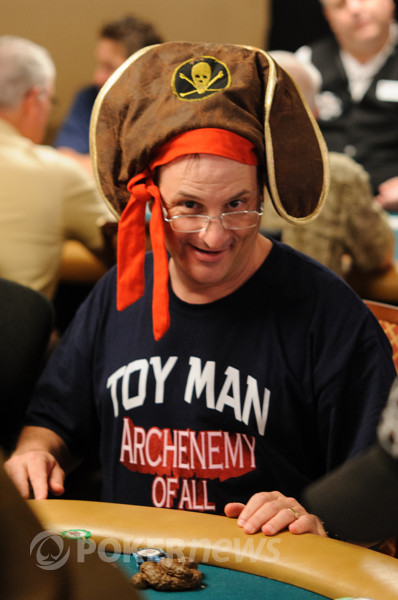 Who Wore It Better: Gangster Edition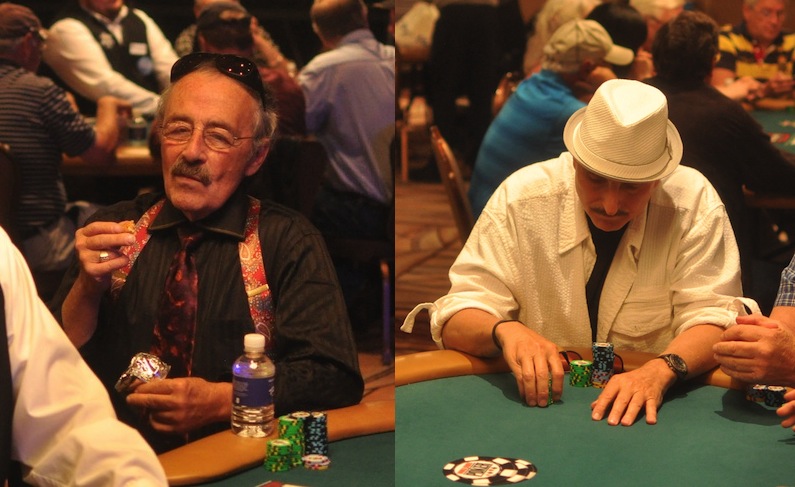 We spotted some gentlemen in the field today that have clearly had another life as gangsters in their tenure. On the one side we have the old school, Godfather-style suited-up New York Gangster, and on the other side we have a Columbian drug-lord, white on white, panama hat, carefully cultivated mustache-style Gangster.
Tennis Prop Bet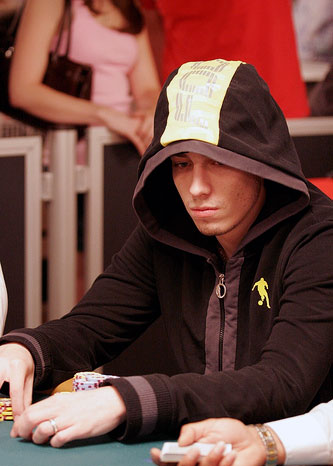 We spoke to Lex Veldhuis on his break from Event #28: No-Limit Hold'em / Four Handed to talk about his possible tennis bet he's trying to plan. Lex is no stranger to these prop bets, setting up a boxing match between himself and Elky last summer and streaming it live online.
"Well I just put out an open challenge on Twitter. It's always fun to have a reason to train, I play a lot of tennis right now but if I put some money down then it might really push me. It's less about the money and more about the motivation it provides".
We asked Lex about Brandon Adam's reply to his challenge.
"Brandon straight away said he would play me, and even though Patrik [Antonius] destroyed him in their own tennis bet, he's still really good and he's been training for a long time to play Patrik. For him to just come out and say he would play me on July 7th is ridiculous. Now he wants to push it back to October some time, so I may consider that. I will have to see him play and decide how good he is".
Finally, we asked Lex if there was anyone else he knows that might be interested.
"Well, I know Andre Akkari plays a lot of tennis so I'm going to speak to him about it. There's also a chance I'll play Patrik since he plays everyone. We might work out a deal where I have 2 years to train and Patrik can only play for on week per year or something, some deal like that to even up the match".
Senior Event: Break Two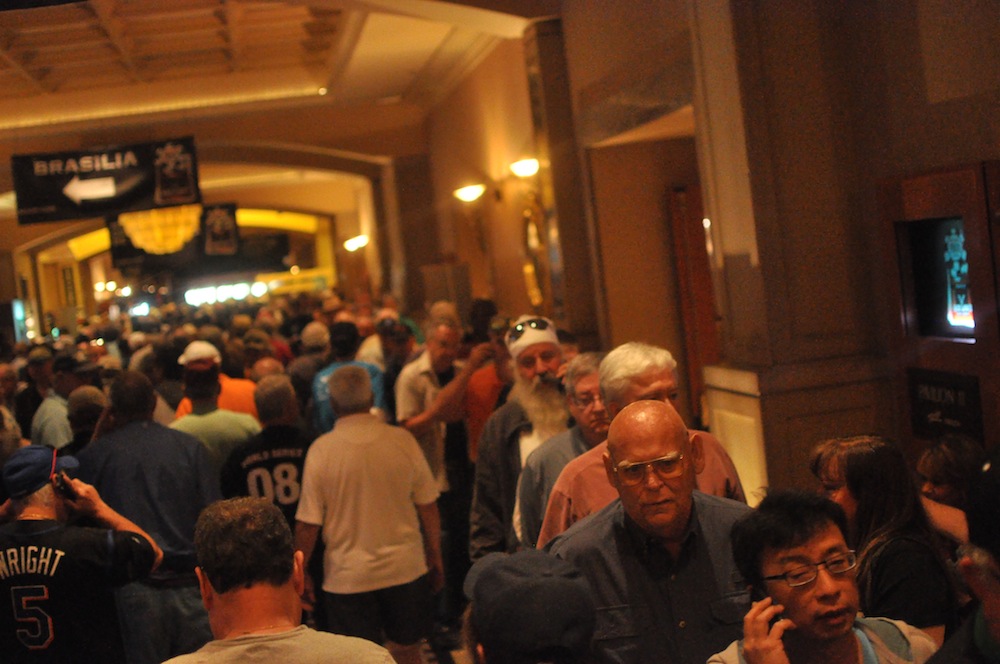 There's been a lot of talk on twitter about the monster lines for the bathroom at break time in the Seniors Event, so we decided to snap a pic of the corridor for you. Getting around on these breaks is an absolute nightmare, and getting caught in the stampede for the bathroom as the clock strikes for break time is taking your life in your hands.
In the spirit of things, the announcer right before each break reminds all the players of exactly where the closest bathroom is, and suggests that players take care to remember their seat number, lest they get lost
Old Enough To Shake Sinatra's Hand
We spoke to a real Vegas old timer on his break from Event #29 $1,000 Seniors No-Limit Hold'em Championship this afternoon. Bobby 'Speedy' Briggs caught our eye because of his baseball cap with Jack Binion's signature on it, among others. We asked him for the story behind the hat and who else had signed it.
"Well Jack Binion is one I'm proud of. I used to go down to the HorseShoe all the time in the 80's when Jack owned it" Bobby reminisced.
"There's lots of others too; Doyle Brunsen, Vanessa Rousso… Chris Ferguson there" He points out sheepishly. " I got all these signatures in the last few years, from being around the Rio and playing this event. I came 121st two years ago, that's the best I've done".
As we're leaving Bobby calls us back to point out his favorite signature.
"I'm most proud of this one. You know who that is? Jennifer Tilly" He tells us with a grin. "She's a very nice lady"
There's life in the old boy yet.
Race For POY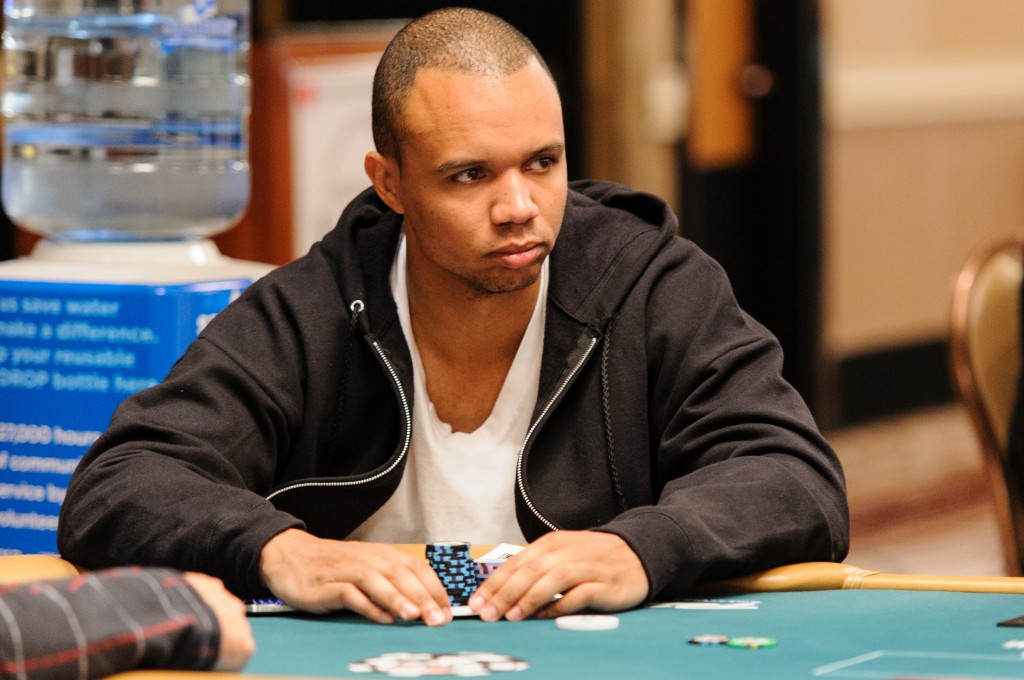 Not surprisingly, Phil Ivey is out in front of this years POY standings.
The current WSOP Player of the Year leader is @PhilIvey. Check out the standings on our 2012 POY page: http://t.co/a9K61jL1

— WSOP (@WSOP)
Despite not winning a bracelet yet this year, Phil has made 3 final tables already, and his hunger doesn't seem to have bounds as he prepares for Event #30 $1,500 2-7 Draw Lowball (No-Limit). Ivey won this event in 2009 and must feel his chances are good with only around 100 entrants today.
Active tweeter Christian Harder has full faith in Ivey during todays 2-7 Lowball event, booking some action with Brandon Barnes that Ivey will cash yet again. I'm surprised he even got those odds the way Ivey has been running over fields!
Want to bet that Ivey cashes in the 2-7 tonite. I want 5-1. Someone bet me 300-1500$ #teamivey

— Christian Harder (@realcharder30)
We just had current runner-up for POY Andrew Frankenberger in the studio for The 100th PokerNews Podcast where we spoke about playing with Phil Ivey. Frankenberger maintains that playing with Ivey focusses him more than scares him. Pretty clear that Frankenberger's trading career has set him up for the high pressure moments of a Heads-Up match with the best in the world.
Deuce – Seven Atmosphere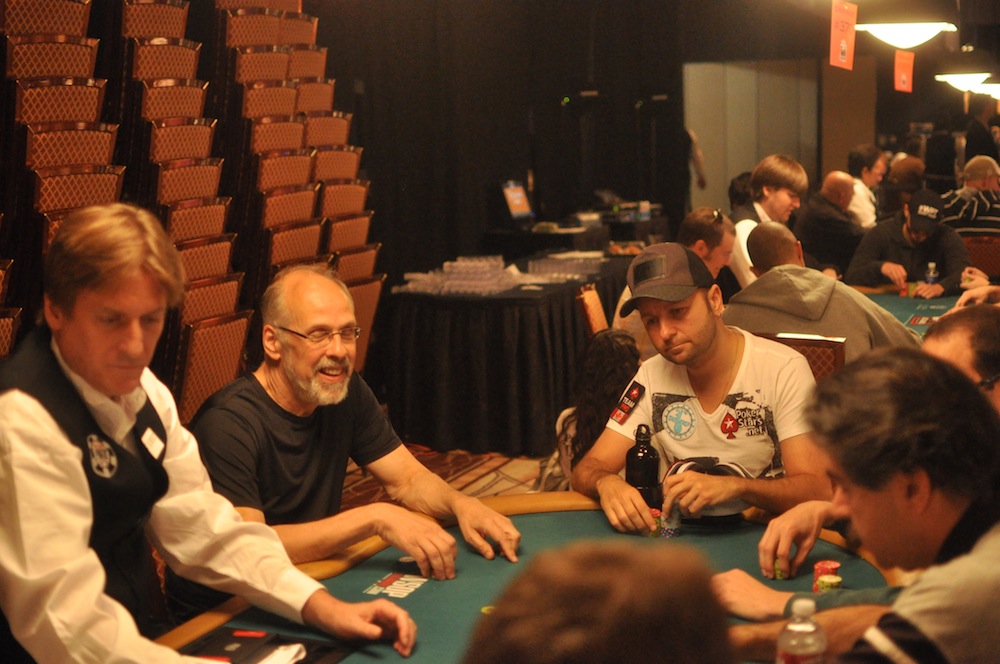 Despite a very stacked and professional field in the Amazon room for Event #30 $1,500 2-7 Draw Lowball (No-Limit), the atmosphere remains relaxed and fun just as it is throughout the Rio today.
Pictured above is TwoPlusTwo author David Sklansky and Daniel Negreanu, sharing a laugh over a joke made at another table – Sklansky was at the rail talking to a young girl and a player shouted over:
"Hey David, can you get your grand daughters number for me?"
"David's such a horrible human, I had to give him some hassle" The heckler explains to the rest of his table.
At a nearby table, Phil Ivey is in deep concentration mode, quietly reading some papers he has brought in with him.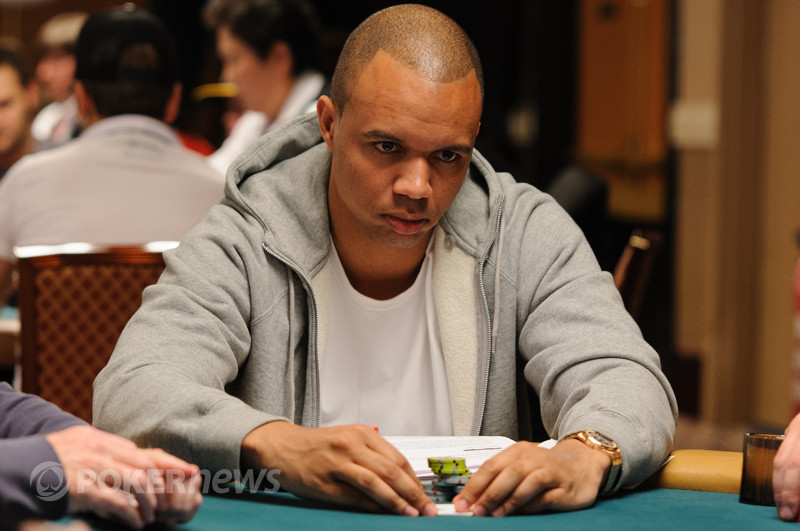 Moneymaker In The Building
We spotted 2003 WSOP Main Event Champ Team PokerStars Pro Chris Moneymaker in Event 30: $1,500 2-7 Draw Lowball.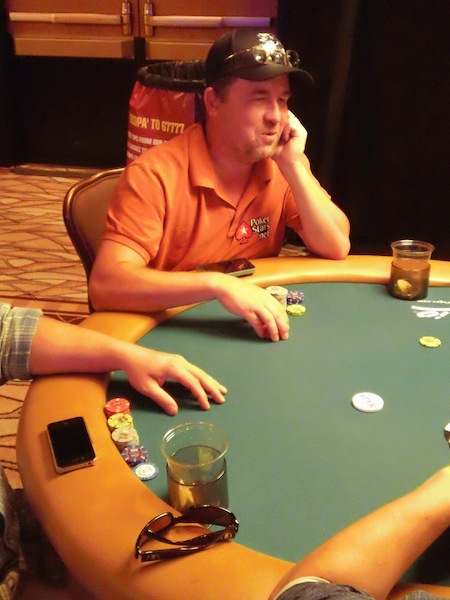 Apparently it's his first event in this year's WSOP series. We'll do our best to catch up with Moneymaker to see what he's been up to.
Who Wore It Better: Beard Edition
We came across some interesting facial hair in Event 29: $1,000 Seniors No-Limit Hold'em Championship, which begs the question, who wore it better?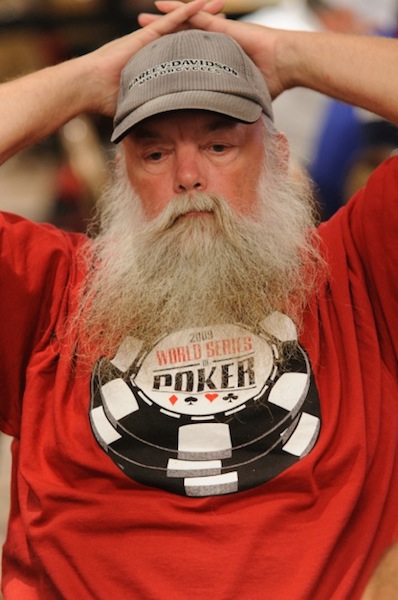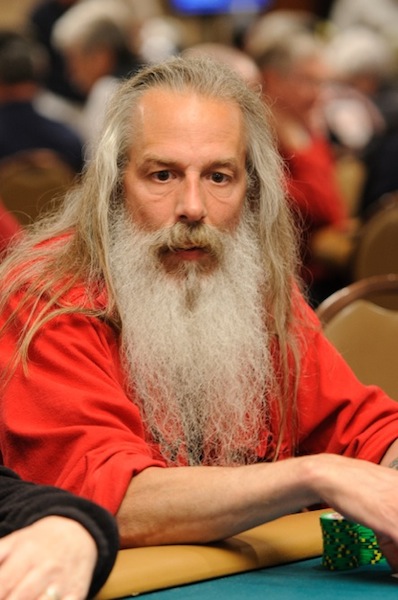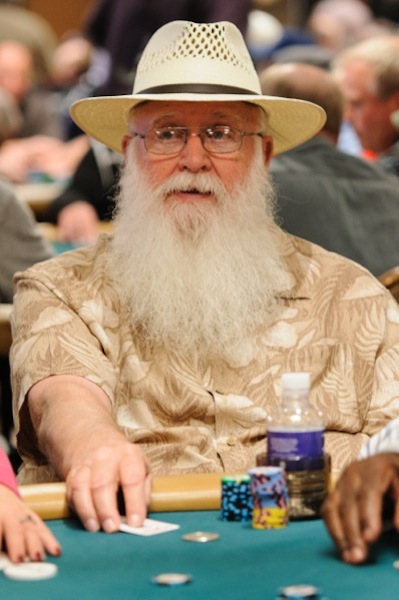 Get Your WSOP Souvenirs
One of the first things you'll notice as you approach the poker area in the Rio is the WSOP souvenir shop. Whether its hoodies, key chains, pens, or card protectors you'll find it here.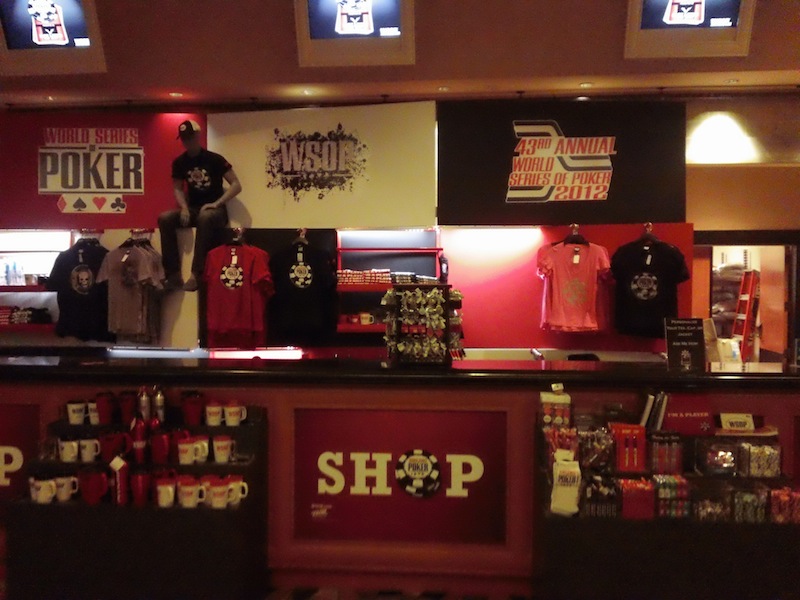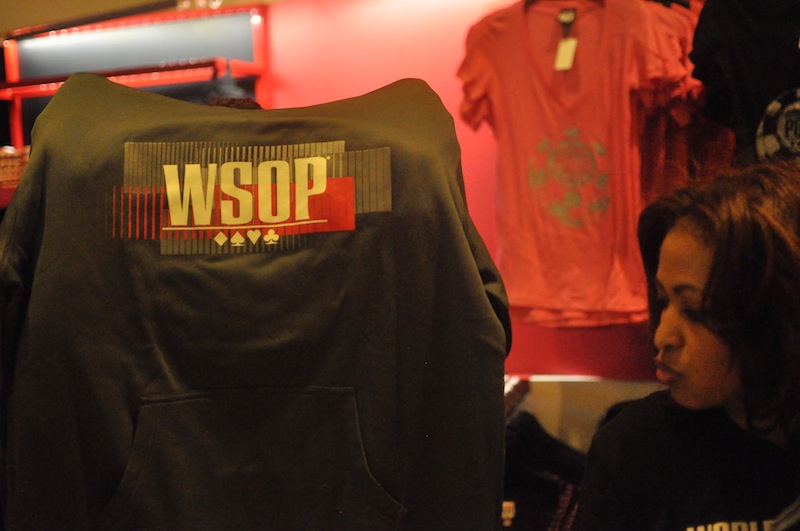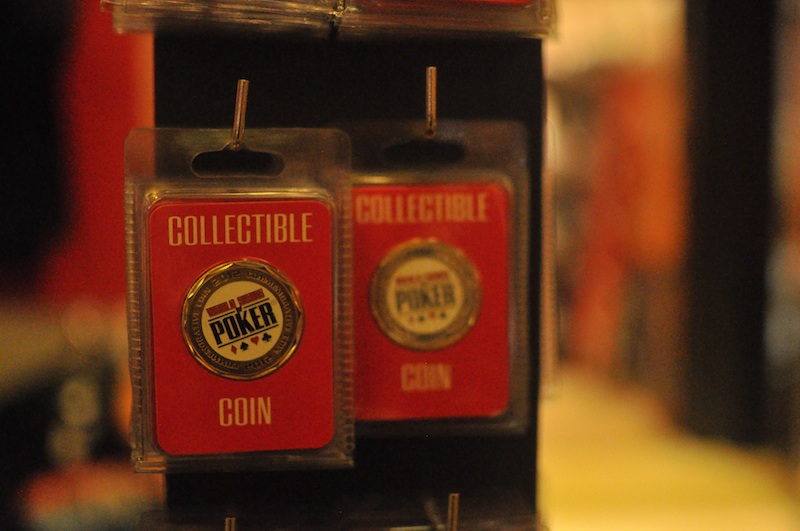 According to the sales person the best-selling item are the WSOP hoodies, followed by the card protectors. Makes sense since it can get quite chilly at the tables.
Who's The Most Dapper?
In this day and age of hoodies, shades and ball caps it's refreshing to see players dressed in dapper attire. We came across "The Duke of Fremont Street," and Team PokerStars Pro Max Martinez looking very stylish. Which begs the question, who's the most dapper?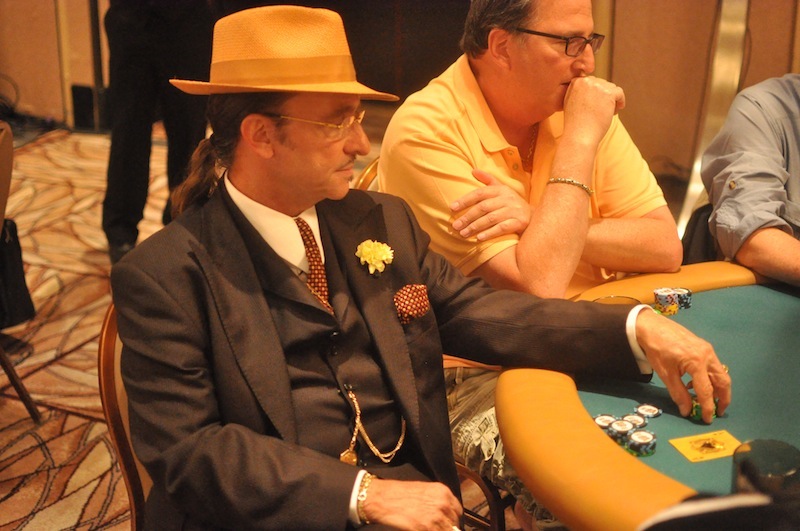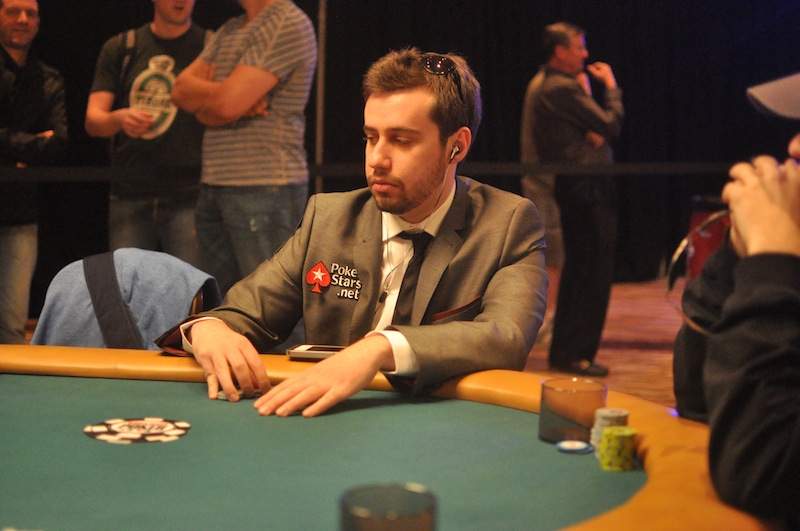 Poll
Who's The Most Dapper?
The Flying Dutchman Is Flying High
The $1,000 Seniors No-Limit Hold'em event is down to 700 players from its original 4128 entries. Team PokerStars Pro Marcel Luske is second in chips at the moment. The gregarious "Flying Dutchman" asked us what we were up to when we snapped this shot of him.
We responded with a little ribbing of our own with regards to the Netherlands slow start in the Euro Cup Championship.
"You're gonna be smart now, huh," Luske said, jokingly.
He's known for his charm at the table and affinity to break out in song as well. We'll be sure to keep tabs on his table.
The Dutch have lost their first two matches and face a must-win versus Portugal on Sunday.
Catching Up With Chris Moneymaker
We mentioned earlier today that we spotted Team PokerStars Pro Chris Moneymaker playing in his first event of the series. We caught up with Moneymaker at dinner break and talked about 2-7 Draw Lowball strategy, his WSOP plans, and more. Check out the interview here.
Midnight Run
It's just past midnight in Vegas, still early by Sin City's standards however, but that didn't matter to this gentleman who was railing the H.O.R.S.E. final table.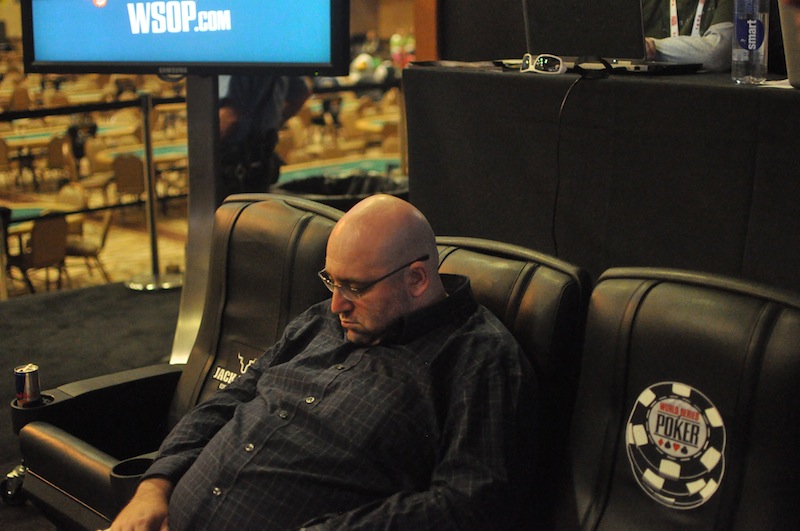 It's been a long final table match but hard to give this person a pass considering theSeniors event is still going.
We encourage everyone to get involved with "The Muck." See something you think is Muck worthy? Send it to the muck@pokernews.com. We accept all media including photos and videos.