@AsianSpa Blogs: A Biography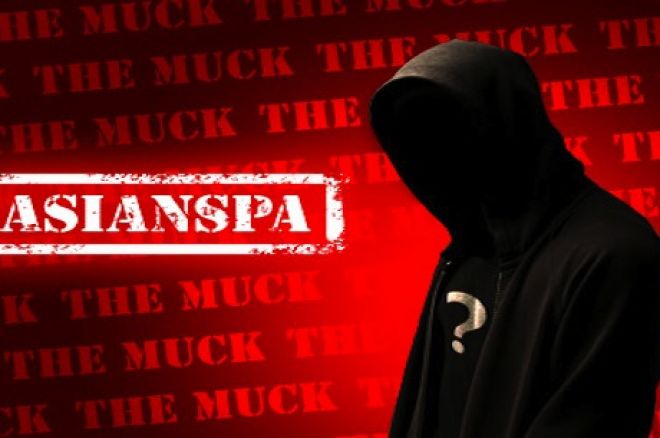 Disclaimer: The views expressed are those of the author and do not necessarily reflect the views of PokerNews.
I would like to introduce myself to the readers of The Muck. I am excited to have my blog hosted exclusively on PokerNews, the top news and information poker site on the Internet. My name is AsianSpa, and I have used the Twitter account of @AsianSpa since May 2009.
I got my start in poker during my college days at Northwestern during the poker boom of 2003. I started playing $1/$2 no-limit frat and dorm games and sit n go's around campus. After graduating and working in the family business (commodity trading) in Chicago for a few years, I told my parents I wanted to move to Las Vegas to start my own business. With their encouragement and financial support, I moved.
I looked into numerous businesses, and during a weekend visit from old college friends, we happened upon a massage parlor at 3 a.m., and the "light bulb went off." I saw how many of these business were in Las Vegas and how busy they always seem to be, and it being primarily a cash business, I knew this was right in my wheel house.
After initial disapproval from the parents, they said "research it and know everything about the business and laws, then if that's what you want we will revisit the idea." So I spent six months meeting with people, attorneys and the city and property owners. After the six months, I opened Asian Spa in 2007 and ran the business until I sold it after the WSOP Main Event in 2010 to pursue poker full time.
People have sent emails and direct message tweets about who I am and why I decided to come up with the "AsianSpa" account. Well, during the 2009 WSOP, I made a Twitter account and didn't want to use my own name, so I used my business name. I made the account initially to follow fellow players and friends, but fairly quickly found that I had to speak up and call certain people out for their nonsense comments. I decided to become the "Self Proclaimed #TruthSpeakerOfPoker" and right the wrongs in poker and call out clowns!
I will be posting a blog here on The Muck on a regular basis and will give you some insight to the life of Spa in poker, and will give you my opinions of how Spa sees it!
Till then, I send you #GoodJuJu and #SpaRunGood
@AsianSpa