@AsianSpa Blogs: Being Qualified, Mending Friendships, and More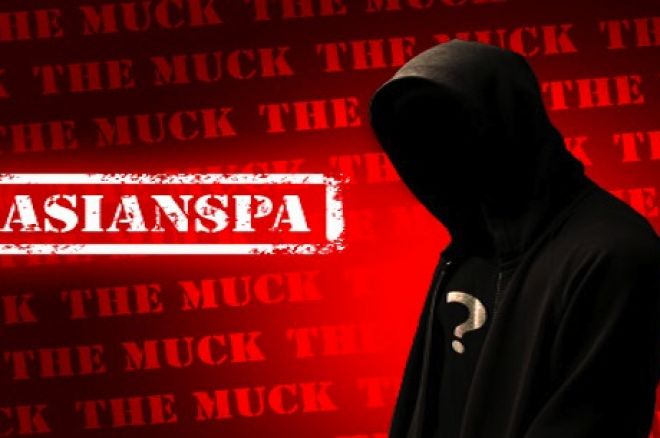 Disclaimer: The views expressed are those of the author and do not necessarily reflect the views of PokerNews.
Another week down and another week closer to the WSOP! Not much to report again this week. It seems like a trend for me before the WSOP. With the remodel of my condo complete I am finding it hard to find the energy to leave my condo. I am enjoying the new features, and it's almost like living in a new place.
Twitter did not disappoint this week. First, PokerNews' own Tony G was on Twitter fire hammering out tweets, so I sent a tweet asking if I was "qualified" and got the reply "Definitely!" So with that I know I'm qualified to be speaking the truth.
The other classic tweet was from Annie Duke tweeting that on Celebrity Apprentice both she and Aubrey were "robbed!!??" As the self appointed #TruthSpeaker of Poker I couldn't let this one slide. I tweeted back "Your Brother @HowardHLederer robbed me of $6,975 on Full Tilt."
Daniel Negreanu was in rare form with his weekly video blog. This week he went after Jeffery Pollack and his lack of tweets since EPIC was imploded. Classic Daniel rant!
I did mend some fences with WSOP bracelet winner Jon Friedberg. He is back following me on Twitter after a year or so. He is the power behind the team at All Vegas Poker and the Poker Atlas — both great resources for the Vegas poker scene. The same can't be said for Zak over at QuadJacks. Zak isn't a Spa fan and after trying to bury the hatchet with him via Skype it seems he isn't interested moving forward.
I am excited the WPT Championship is getting underway this weekend, but with the elimination of the Fontana Lounge, I hardly call it a great venue. I never enjoyed Bellagio when they placed the tables out in the middle of the casino and subjected the players who dropped $25K to play to be around cigarette and cigar smoke and tourists grinding the penny slots.
The Women in Poker Hall of Fame has just opened-up the nomination process for the 2012 inductees. I am pulling for two this year. First is Nani Dollison who is a three-time WSOP bracelet winner and second is the #SpaApproved poker ambassador at the MGM Karina Jett.
There will be plenty of tournament venues and buy-in choices this summer in Vegas. Binions, Golden Nugget, Caesars, Bellagio, Wynn and Venetian will all be running their special events. Allen "Chainsaw" Kessler tweeted a link to a Google doc that had them all listed. Tweet the Chainsaw if you didn't see it.
I only played once this week and it was Wednesday evening at Bellagio. I played about six hours of $2/$5 no-limit and fared well. I had a late lunch at PF Changs and after reading my fortune cookie I know I am on the right path and living right. Below is my fortune.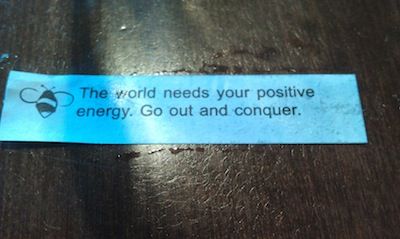 I am going to be taking it easy till the WSOP kicks off and getting a lot of personal stuff completed so I can have a fresh mind during the series. It's the year of the SPA.
Till then I send you #GoodJuJu™ & #SpaRunGood™
Spa