@AsianSpa Blogs: #GoodJuJu for NSPCA, Remodeling, and More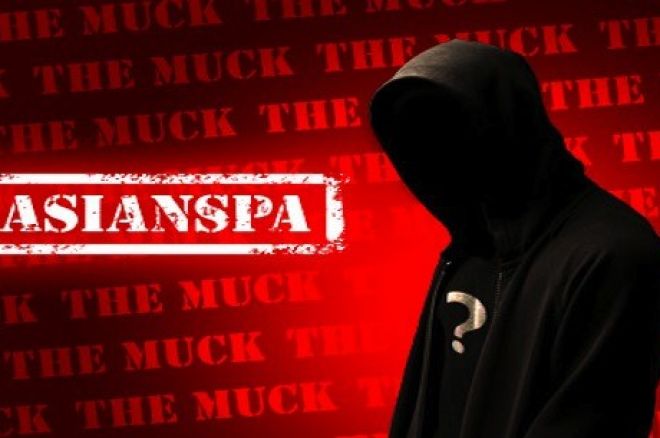 Disclaimer: The views expressed are those of the author and do not necessarily reflect the views of PokerNews.
After winning the comped seat into Event #13 at the MGM Grand Challenge and transferring the seat to #TeamSpaMember Donna, she advised me that in the third hour of play she got knocked out with a full house over full house, so no cash and no support for my #SpaApproved charity, NSPCA. An hour later Donna said she was registering for the 5 p.m. MGM tourney. I sent her some #GoodJuJu and then at 5 a.m., I got a direct message via Twitter that she took it down and $3,200.00. So happy to see a #TeamSpaMember take one down. Donna was kind enough to still make a donation to NSPCA from of her win.
Below is her winner's photo.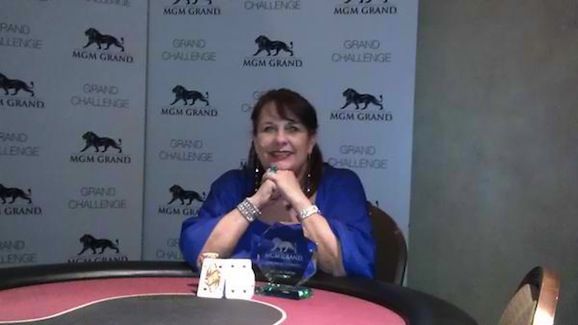 I did take in O'Sheas' last weekend since they closed forever on Monday at noon. I always enjoy going to a place and having a good memory of it once it's gone. I gambled it up on blackjack and socked away $275-plus, and had a few beers. Then headed to Arizona Charlie's on Decatur and in an unlikely style, I went off in the pit, playing almost every game while drinking as fast as they served them! Long story short I was minus $1,200 and broke in less than two-and-a-half hours.
My friends and I took off and hit the Bank of America ATM and I pulled my max of $1,500 to continue on to Palace Station and keep the night of degeneracy alive. I fared a little better there, again, playing a huge assortment of table games. I ended up getting in at 1 a.m. and feeling pretty rough. I woke up the next morning and had $723.89 left. I can't believe, or figure out where I left $1,976.11. LOL. Chalk it up to fun, but not sure if it was almost $2K fun!
I only played cash this week at MGM and put in five-and-a-half hours of $1/$2 no-limit and was up $360, so it was not a profitable week. I haven't played anything this week since I was trying to get everything ready for my condo remodel, which started yesterday. I am having wood floors installed and new paint throughout, along with three 50" TVs mounted on the wall with surround sound and wireless headsets for each TV. I also purchased some new furniture. This way we can watch TV or a movie, X-Box or PS3 and have Internet going all at the same time. I sure hope these online poker legal woes get worked out soon! I could get back to being a hermit!
The 2+2 forums are still offline, with the nerd power on that site, I figured the hackers wouldn't have a chance. Guess I was wrong. The hackers must have done some serious damage for it to be offline this long!
We are T-minus three weeks till the WSOP and I am excited to be back at the Rio and back to daily action. Can't wait! I am excited to be blogging more during the Series and adding what I hear, and photos of what I see. Hope to see you all there this summer and best of luck!
Till Then I send #SpaRunGood™ & #GoodJuJu™
Spa