@AsianSpa Blogs: Poker in Vegas and Thoughts on Full Tilt Poker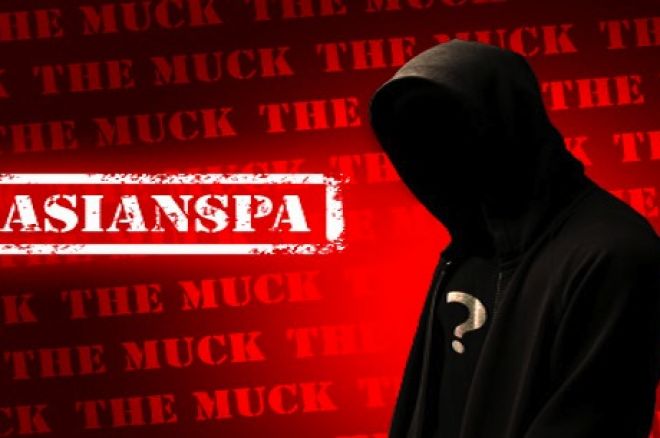 Disclaimer: The views expressed are those of the author and do not necessarily reflect the views of PokerNews.
Got back from The Bike in L.A. on Friday and spent the weekend relaxing and catching up on everything. I did venture out Sunday evening for drink and tapas with friends at the Peppermill on the Strip. This place is an awesome 24-hour joint and hits the spot after a long night.
After drinks I headed to the Wynn and played three-and-a-half hours of $2/$5 and ended up plus $650 and some needed mental #RunGood after a week of ups and downs in L.A. Late Monday evening with a boost of confidence I made my way to the Venetian poker room for some more table time. This visit started off bad by dropping $500 in the third hand with a set of jacks getting run down by a runner-runner flush. I reloaded and told myself to tighten up and plan on spending the night. I ended up playing a little more than six hours and ended up plus $825.00 after my bad start. Getting in at 4:30 a.m. Tuesday morning I knew I needed to just relax and veg all day until the Karina Jett #HorseC***AMent at the MGM that evening.
I headed over to MGM via the Panorama limo and registered. I think there were 65 players and I did not get involved in the last longer bet which I think had 14 of the 65 players. Lots of "new school and old school" pro support for this weekly tournament and lots of shenanigans ensued during the game.
Bryan Micon gave 'ol Spa the snub as usual. I was hoping they would offer the players some kind of #Trinket for attending but all I got was an early exit.
With so much Full Tilt talk about the deal over the past week, I am hoping that it can be made official and I can get my money back sometime this year. Several of the indicted parties have made plea deals. I am hoping they don't back down on the charges of the Full Tilt board members and they too can make a plea and get a nice sentence in the big house for their involvement in "not running" a gold mine company. I truly hope the World Series of Poker will not hang the banners of Russ Hamilton and Chris Ferguson. These two "jackasses" need to be shunned from poker entirely and never been seen the halls of the Rio.
Wednesday afternoon I headed to Aria and played $1/$3 no-limit hold'em until a spot opened in the $5/$10 no-limit hold'em game. The games there are a great mix of tourists and locals. The staff lately though I must say has a different attitude. Two dealers actually said the management is getting too cocky thinking their room is untouchable. I hope they don't go all "Hollywood" on us turn it into a "stiffs" joint.
I was lucky enough to be given tickets to the Michael Jordon celebrity golf tournament at the famed Shadow Creek so I will be attending this event. I have only played the course twice and it was by far the greatest course I have ever played on. It's $500 a round if you can get a tee time, but it's great way to spend a few hours just miles from the strip.
I am heading back to Chicago this coming week to see my family and friends and with the WSOP right around the corner, it will be the only chance to see the family until the end of August.
Till then I send #SpaRunGodd & #GoodJuJu
@AsianSpa