First Five With 2012 World Series of Poker Bracelet Winner Rocco Palumbo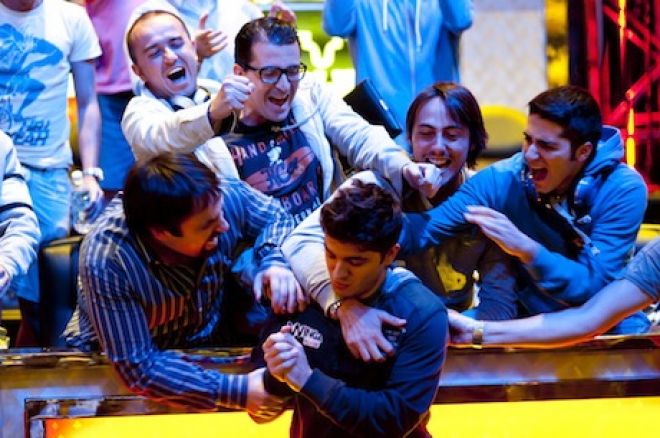 We caught up with Rocco Palumbo moments after he captured his first World Series of Poker bracelet in Event #44: $1,000 No-Limit Hold'em. Palumbo, from Italy, had plenty of fellow boisterous Italians on his rail, including Team PokerStars Pro Max Martinez. For winning, Paulmbo will take home $464,464.
What was your first thought after you realized you won?
Relief. He [runner-up Nelson Robinson] had doubled up a few times, so I was very happy when it was over.
Who's the first person you're going to call?
My wife. My parents.
Who was the first person to congratulate you?
Oh wow, it was like everybody at once. So many people, it was so great to have them chanting, and yelling every time I won a pot.
What's the first thing you're going to do tonight to celebrate?

My friends and I are gonna go out drinking!
What's the first thing you're going to buy with your winnings?
A car. I was going to buy one anyways, but I'm not sure which car yet.
Follow PokerNews on Twitter for up-to-the-minute news.