Dan Shak Sues Ex-Wife, Beth Shak, Over 1,200 Pair Designer Shoe Collection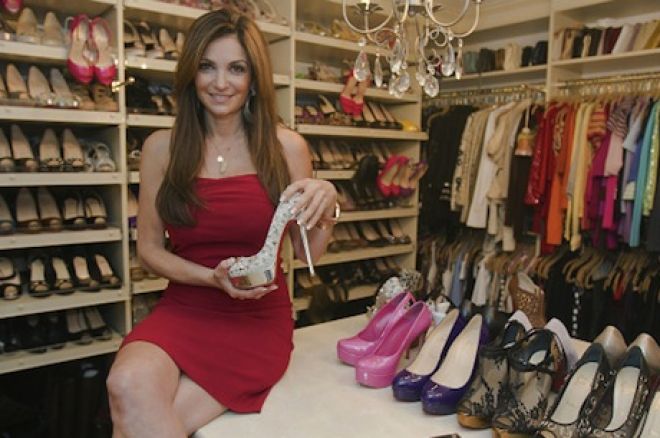 According to a report from The New York Post, hedge fund manager and poker player Dan Shak is suing ex-wife Beth Shak for allegedly not disclosing her collection of designer shoes during their divorce proceedings. Dan Shak claims the collection was hidden in a "secret room" and the Post reports that because of the value of the shoe collection, Dan Shak could be entitled to "hundreds of thousands more in their divorce settlement."
"I'm shaking my head over this whole thing," Beth told the Post. "He is saying he didn't know the closet in our master bedroom existed."
According to the suit, "In the summer of 2011, Daniel became aware that Beth owned and failed to disclose an extensive . . . collection of Christian Louboutin shoes . . . and other high-end designer shoes and bags." Dan Shak is attempting to get the court to account for all of the shoes, a collection he estimates to be at $1 million.
Last year, Beth and her shoes were featured on the Today Show, where she claims she has shoes she doesn't remember buying and had to give away some shoes to make room for new pairs.
Follow PokerNews on Twitter for up-to-the-minute news.
*Photo courtesy of Dispatch.com