Is the "Durrrr Challenge" Between Cates and Dwan Back On?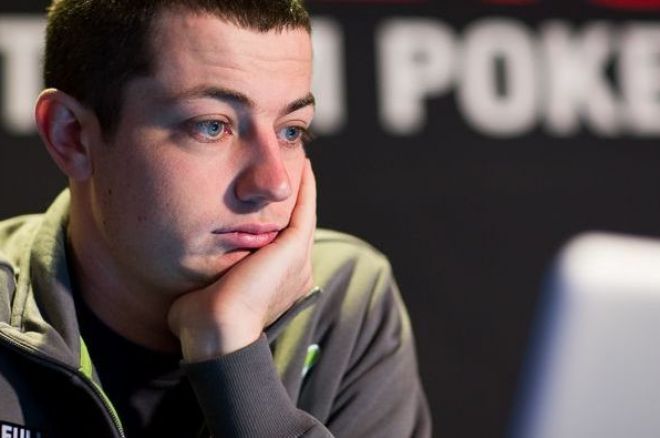 On Monday, Daniel "jungleman12" Cates took to Twitter to publicly ask Tom "durrrr" Dwan for an update on their unfinished "Durrrr Challenge."
@TomDwan, would you like to continue our challenge instead of playing everybody else at every game on @FullTiltPoker ?

— Daniel Cates (@junglemandan)
The tweet came just a day after Dwan finished playing in a promotional match against Team PokerStars at the European Poker Tour in London.
Dwan responded a bit hastily via Twitter on Tuesday, and Cates countered.
Hey @junglemandan, sure. Also care to pay me our figure finally since I guess now we're tweeting dick things we could text?

— Tom Dwan (@TomDwan)
@TomDwan depends on what exactly you mean by this. Talk to you in private about it.

— Daniel Cates (@junglemandan)
@TomDwan debatable you owe me tbh, but rather not take this online unless you want more of our business aired.

— Daniel Cates (@junglemandan)
Uh oh. Game on?
For those who don't remember (we had to look up the details ourselves because it's been too long), Dwan first issued his $1 million "Durrrr Challenge" back in January 2009. The offer was extended to anyone (excluding Phil Galfond) willing to play him heads-up for 50,000 hands of $200/$400 no-limit hold'em or pot-limit Omaha.
If Dwan finished ahead after 50,000 hands, he would receive $500,000 from his opponent. If Dwan's opponent were to win, Dwan would fork over $1.5 million. In either case, the victor would also keep the spoils of the 50,000 hands.
Dwan's first challenger was Patrik Antonius, but the match completely flaked out and still isn't finished four years later. They still have more than 10,000 hands left in their match, which started in February 2009. Dwan last led the challenge by $2.5 million after 39,436 hands played.
Next up was Cates, but he and Dwan haven't played a hand of the challenge since Full Tilt Poker exited the U.S. in April 2011. Cates led the challenge against Dwan by $1,251,059 after nearly 20,000 hands.
After Black Friday, Cates posted a challenge update on Twitter, saying, "Regarding the durrrr challenge @Tom_Dwan and I have decided to wait until we know the fate of full tilt and then decide."
Since Full Tilt Poker relaunched in many markets last November, Dwan has returned to play against the likes of Viktor Blom, Ben Sulsky and Rui Cao, to name a few. Cates, on the other hand, has been a bit more low-key. His most recent success came last November when he defeated Ben "Sauce 123" Sulsky to win $550,000 in the first-ever All-Star Showdown on PokerStars.
It does seem as though Dwan and Cates have reconnected recently to discuss their match. In an interview with HighStakesDB this week, Cates said the challenge "will continue once we both have enough [money] online and I will be putting more on shortly. It should hopefully start again within two weeks."
If the challenge between Dwan and Cates does pick back up, we will most definitely keep you updated. Here's to hoping.
Get all the latest PokerNews updates on your social media outlets. Follow us on Twitter and find us both Facebook and Google+!