Michael Phelps Surprise Rail in Montreal
On Monday night, Jeff Gross made the official World Poker Tour Montreal final table. Tuesday morning, Gross woke up to a very welcome surprise.
Michael Phelps, the most decorated Olympian of all time and an avid poker player, surprised his best friend by making his way up to Montreal to sweat the final table. Gross has made a few big final tables in his poker career, but none of those provided the bright lights and cameras that this official WPT final table brings, and when you're on the biggest stage, you always want your friends by your side.
WPT official final table! Down to 6 tomorrow back at it 4pm live streaming online. Im neck and neck for chip lead have 8,650,000. Let's go??

— Jeff Gross (@Jgross5)
Sick kid!!! Trying to figure out a way up there now!!! "@Jgross5: WPT official final table! Down to 6 tomorrow ... http://t.co/xoVpUgM1

— Michael Phelps (@MichaelPhelps)
It turns out, Phelps was able to find a way up to Montreal even despite the short notice. And why wouldn't he be able to? He's Michael Phelps.
Pumped for the kid today!! Just surprised him for the final 6 of the #wptmontreal @playgroundpoker !!!! #weeeeneedit

— Michael Phelps (@MichaelPhelps)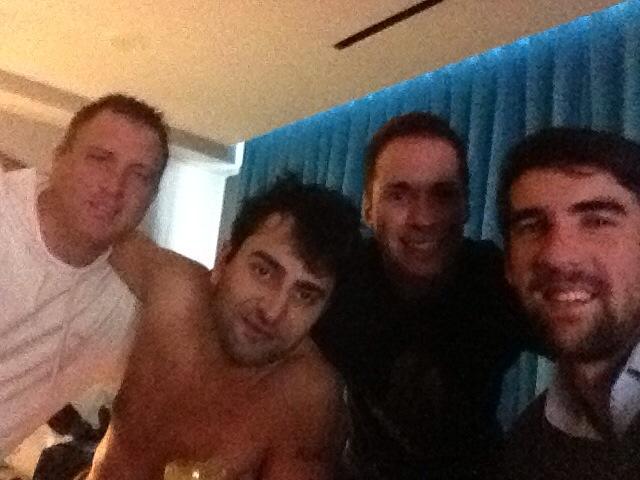 If you can't tell from the lead picture above, Phelps is on the far right. The man with his shirt off? Well, that's two-time WPT champion and three-time World Series of Poker bracelet winner Antonio Esfandiari. Esfandiari was in Montreal for several days, both to play on the felt and on the "ice". He's also been sweating his buddy Gross as he made his deep run. On the morning of the final table, Esfandiari tweeted the following:
This is what the future champion of @wptmontreal Does before his final table. Go @Jgross5 alllllll the way baby !!! http://t.co/e1LsI2p8

— Antonio Esfandiari (@MagicAntonio)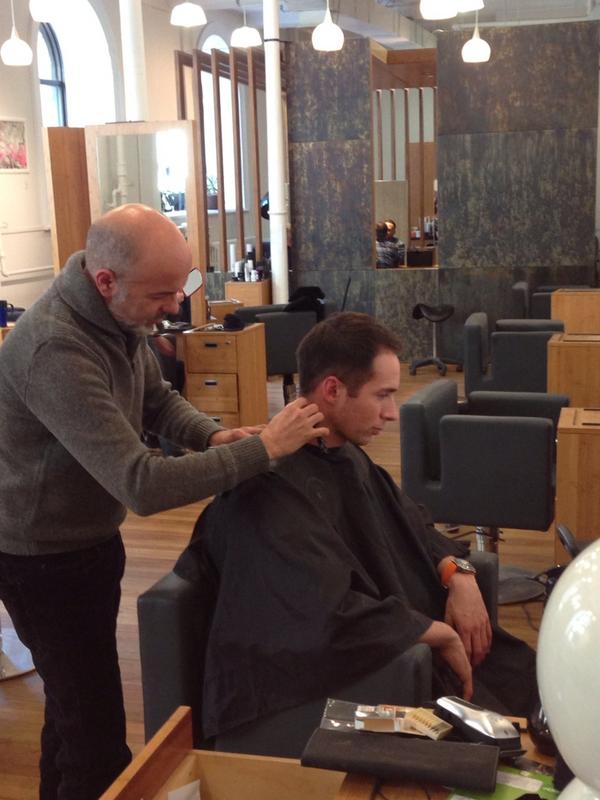 There's nothing wrong with wanting to look your best for a big TV poker experience. When PokerNews asked Gross how it felt to have all the support and to wake up to Phelps coming in to rail, he said, "[It feels] pretty nice. I feel very confident today."
Unfortunately for Gross, his fresh new haircut and confidence only allowed him to get as far as third place. The payday, which became the largest of his career, wasn't too shabby at $317,450. After his best friend's finish, Phelps proclaimed on Twitter how happy he was for Gross with the following Tweet:
Man the kid!!! Can't be more happy for what @Jgross5 did!! Proud of u man!!!!

— Michael Phelps (@MichaelPhelps)