Off the Felt with Andy Frankenberger: Hidden Talents, John Cusack, and More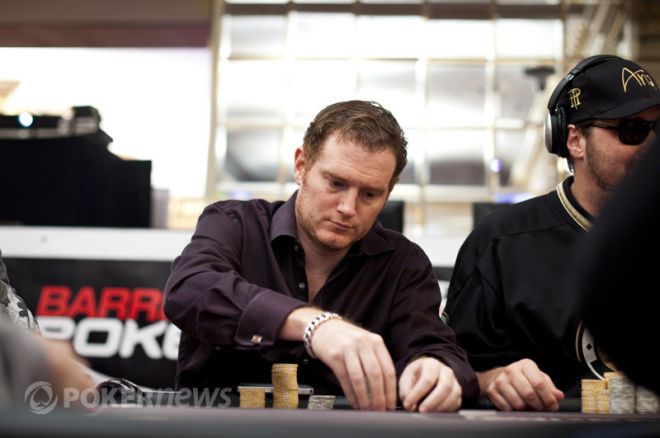 Off the Felt is interviewing your favorite poker players to find out a little bit about their lives — you got it, off the felt. Andy Frankenberger sat down with us to tell us a little bit about his hidden talents, experience on Wall Street, and more.
What is your favorite tournament spot?
Borgata Hotel in Atlantic City. It is close to home. I get to drive there and see a lot of local friends.
Where is your favorite vacation destination?
I would have to say St. Petersburg, Russia and Tuscany. They are both pretty nice.
What are some of your hobbies away from the table?
I play piano. I got the piano while I was working in Wall Street and I thought I would just mess around from time to time but I really got into it, I can play for hours at a time and not even notice. I also dabble in photography, like playing backgammon, and I do a lot of bike riding.
Can you tell me the most ridiculous prop bet you have ever initiated or been involved in?
It's not related to poker, this actually happened to me back at Wall Street. So, I was the new guy at work and I kind of initiated a bet at a bar that I could memorize 50 objects in random order. The guys would say this item is 19, this is 41, etc., and I relayed all 50 items on a first try. It was more of a pride thing than a money thing but I did win $200 or so.
Do you have any hidden talents?
Other than being able to remember 50 things in random order? I learned to speak Russian in high school and went on to learn more in college, so I am fluent in Russian.
If you could pick anyone to play you in a movie, who would it be?
I just had this conversation recently, that's funny. I would choose John Cusak because he has a quirky sense of humor and is self deprecating.
What's your greatest poker achievement?
I would say being WPT Player of the Year just because there are so few of us out there and beating Phil Ivey (2012 WSOP $10,000 Pot Limit Hold'em Championship) heads up is a close second.
What would you be doing if you weren't playing poker?
There are always opportunities to go back to Wall Street, but I have no intentions to do so. But if poker was banned and I could never play poker again, then I probably would go back to Wall Street.
What is next on your poker calendar?
There are always so many variables but I'll be playing the PCA in January
Ski or Snowboard?
Definitely ski. I try to get a ski trip in once a year because it's so much fun. I tried snowboarding once and it was not pretty.
Follow PokerNews on Twitter for up-to-the-minute news.