PokerNews Fan Bracket: No. 1 Sands falls to No. 16 Hellmuth
There were a handful of upsets in the first round of the PokerNews fan bracket, including the defeat of a number one seed; David "Doc" Sands. Sands' recent success on the felt propelled him near the top of the Global Poker Index rankings, but Phil Hellmuth, the man who defeated him, is still one of the most popular players in the game.
Voting began today for the Round of 32 over on our Facebook page, where we will post eight of the sixteen matchups today, and the remaining eight on Tuesday. You can vote on all sixteen matchups through Wednesday.
Here's how the bracket looks after the first round: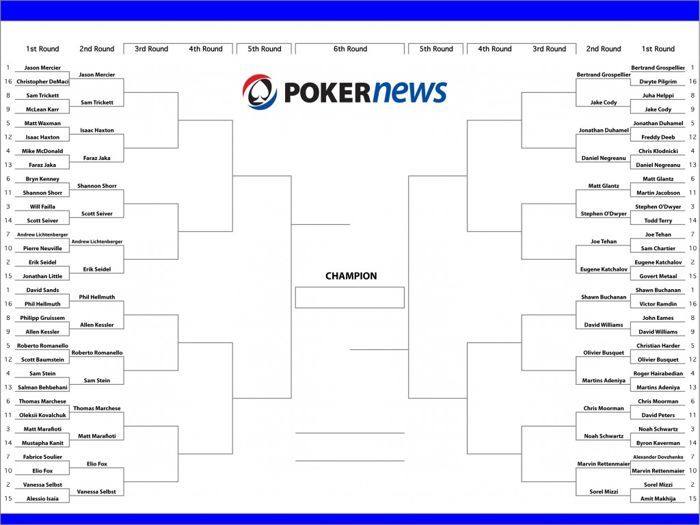 Stay up to date on all the latest poker news by following us on Twitter and liking us on Facebook.