Warren Buffet Offering a $1 Billion Prize for a Perfect "March Madness" Bracket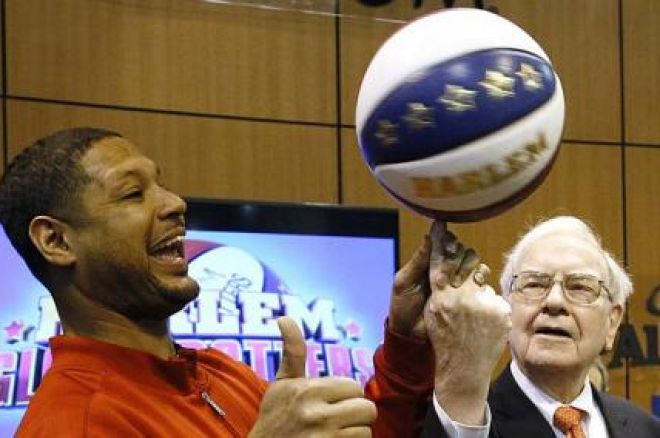 In 2012, Antonio Esfandiari topped the Hendon Mob all-time money list with his win in the $1 Million Big One for One Drop, earning over $18.3 million. This spring, if you fill out a perfect "March Madness" bracket, you can earn more than 50 times the Magician's prize and become an instant billionaire.
Warren Buffett is teaming up with Dan Gilbert, bringing Berkshire Hathaway and Quicken Loans together to award anyone who fills out a perfect 2014 Men's NCAA Basketball Tournament bracket with $1 billion.
If someone is fortunate enough to go perfect — the odds are approximately 1 in 9.2 quintillion — they will receive 40 annual installments of $25 million. If more than one person wins, they will split the money.
"It is our mission to create amazing experiences for our clients. This contest, with the possibility of creating a billionaire, definitely fits that bill," said Jay Farner, President and Chief Marketing Officer of Quicken Loans. "We've seen a lot of contests offering a million dollars for putting together a good bracket, which got us thinking, what is the perfect bracket worth? We decided a billion dollars seems right for such an impressive feat."
In the likely case that no one fills out a perfect bracket, Quicken will award $100,000 to the top 20 brackets submitted. They will also donate $1 million to inner-city Detroit and Cleveland non-profit organizations — Quicken is based in Detroit and Gilbert owns both the Cleveland Cavaliers and the Horseshoe Casino Cleveland.
The contest begins on March 3. "March Madness" tips on March 18.
Photo courtesy of Straights Times
Get all the latest PokerNews updates on your social media outlets. Follow us on Twitter and like us on Facebook now!