What Are Poker Couples Doing on Valentine's Day?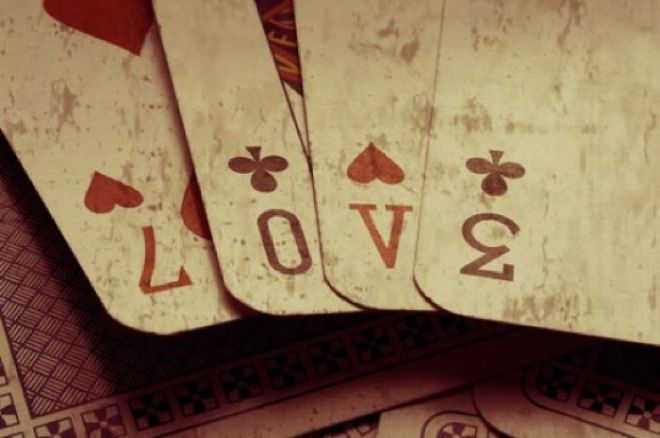 Another Valentine's Day is upon us, and once again some of us find ourselves alone on this charming day. "Well, despite getting matched on Millionaire Matchmaker, I'm currently single so plan on focusing on my fundraising efforts for the rest of the week," Daniel Negreanu said. While "Kid Poker" has somewhere else to focus his attention, I couldn't help but wonder what others are up to on St. Valentine's Day.
Now let me tell you, it's not easy to ask people, "Hey, what are you doing for Valentine's Day?" I understand it comes off as a little creepy, and they might assume my next question would be: "Will you be my Valentine?" As such, I thought it'd be easiest to start with some women who know I'm harmless—The PokerNews Girls.
"Since my husband, Andrew, and I play tons of hours of poker at Aria, we have accrued a considerable amount of comps," PokerNews hostess Kristy Arnett said. "We decided that we are going to finally take advantage of them and splurge on an expensive dinner at Sage for Valentine's Day. That's just one of the perks of being a poker couple."
While Kristy and her husband will be celebrating together, another of our hostesses, Sarah Grant, will find herself away from her significant other. "Heath [Herring] is going to be gone for Valentine's Day in Argentina. So beforehand, I am going to make a surf and turf. I don't want to share him with anyone. We spend so much time doing fun things in Vegas like dinners and shows and such, that on 'special occasions' when most the world goes out, we stay in. I will also probably try to get him drunk and take advantage of him."
Grant also had a heartfelt message for her fiancé: "Heath, you are my best friend. Sometimes you know me better than I know myself. I treasure every minute I share with you and I thank God every day for the blessing you are in my life. I respect you. I adore you. I admire you. Now and always."
Halfway around the word, Jay Tan and "Hong Kong" Kenny Wong planned to spend Valentine's Day doing charitable work. "We plan to spend our first Valentine's Day together doing charitable work," Tan, who recently finished seventh in the 2013 Aussie Millions Main Event explained. "We're putting together goodie bags and going around Hong Kong visiting the homeless guys who sleep underneath the bridge."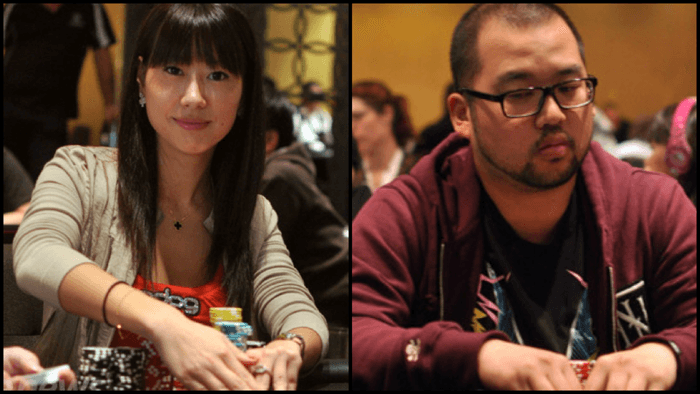 While Tan and Wong are celebrating by focusing on others, married couple Collin Moshman and Katie "hotjenny314" Dozier use the day to celebrate another special day — their anniversary. Our "anniversary is only a few days before Valentine's day, so usually we celebrate both with a bang," said Dozier, who was recently featured in PokerNews' popular Online Chat series. "Two years ago we rented an apartment in Paris, and last year I made us a hors d'oeuvres and champagne feast, and then we spent the night in a suite at The Cosmopolitan. Since we're in the middle of moving out of Vegas to live in a new place in Mexico full-time, our plans this year are, unfortunately, bound to be a bit less extravagant. We're going to go to one of our favorite places in Mexico: the fish market in Ensenada and hopefully get some local mussels and octopus. We'll eat dinner on our table out on our balcony that overlooks the ocean, and coordinate it to watch the sun set."
Speaking of married couples, Vanessa Peng Lutz and her husband Tommy Lutz will be spending their first Valentine's Day together, though they won't be doing much. "My plans are probably quite boring compared to everyone else's," Peng admitted. "It's our first V-day as a married couple, but being pregnant, all I really want to do is stay in bed all day and watch movies. I also want to catch up on more sleep. Thankfully, Tommy, who is also a poker player, is totally happy with the idea."
I've always been under the impression that Valentine's Day was a big deal for every girl, but clearly it wasn't as big a deal for everyone as Hallmark has led me to believe. I decided it was time to get a guy's perspective, so I turned to my friend Josh Brikis, who recently joined the ranks of Team Ivey Poker.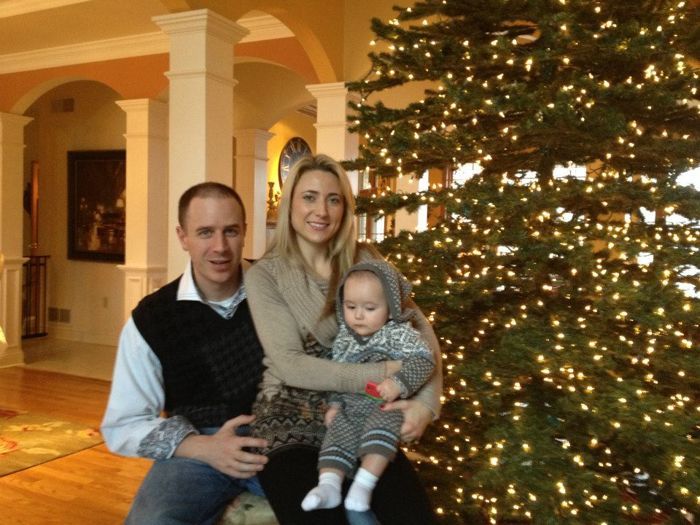 "Our first Valentine's Day with a child, so we decided to celebrate it this past Saturday instead of bothering our parents to babysit that night, so that they can go out themselves," Brikis said regarding his wife Kristen. "We went to a fancy little place in Pittsburgh's Regent Square called Root 174. It was excellent food and we had a good time. We just went home after that though, kind of different these days with the baby. However, I am cooking on Valentine's Day this week, I am going to make a nice dinner, and we will just relax at home."
Brikis also mentioned that he got his wife a gift, a domain name (kristenbrikisevents.com), for a startup Event/Wedding Planning business she's starting. "Life has changed a lot the past nine months and it is very stressful at times with her work and the baby and my traveling, but its all for the love our lives now, Brayden," Brikis added. "So not very exciting stuff going on for Valentine's Day here but everyday is exciting with Brayden, so its all good! Happy Valentine's Day babe, love you!"
I also wanted to find out the plans of my favorite poker player, David "Devilfish" Ulliott. Over the years, the Devilfish developed a reputation as being a connoisseur of women, but that changed last year when the man from Hull got hitched and added a new member to the family, Lucy K. "If you throw the 'K' in with Lucy, you've got Lucky. I thought of it myself," the Devilfish explained.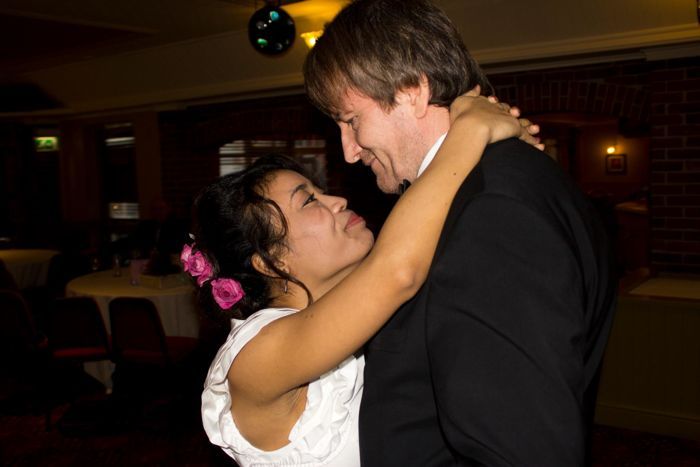 Ulliott also told us his unique plans for Valentine's Day: "Probably get the Mrs. to cook me some fillet steak, give me a nice massage and hot bath, and when she's done this and got baby to sleep, I might let her hold the TV remote for five minutes. If she's really good i might let her pick a movie out. Then ill take her to bed and she'll hold on to my arse like a tree in a hurricane whilst i give her amazing sex—it's my duty to please that booty—and she'll scream like a cat caught in a fan belt!
Another man who offered his thoughts on Valentine's Day was Team PokerStars Pro Marcel Luske. "Valentine's Day is for anyone that is in love and knows how important a great relationship is and what it means to have one, but love is for any and everybody, not only the one you sleep with. Of course that is the one you have a special bond and relation with, but I do know that Valentine's Day is for any mother out there, any nurse, and anyone that helps and support others, especially the ones in need," the Flying Dutchman explained. "I love to see these people getting more attention and credit for what they mean for the world as they always the real care takers and deserve more than just one Valentine's Day. For me, these days and moments are more than just Valentine's Day, more than a nice bouquet of red roses, warm, soft rum chocolate, candlelight and open fire — it's to be with the ones you love and even from far away to be able to let them know they are in your heart."
What did you do on Valentine's Day? Let us know in the comments section below.
*Lead picture courtesy of data.whicdn.com.
Get all the latest PokerNews updates on your social media outlets. Follow us on Twitter and find us both Facebook and Google+!