Legends of Poker: Howard "Tahoe" Andrew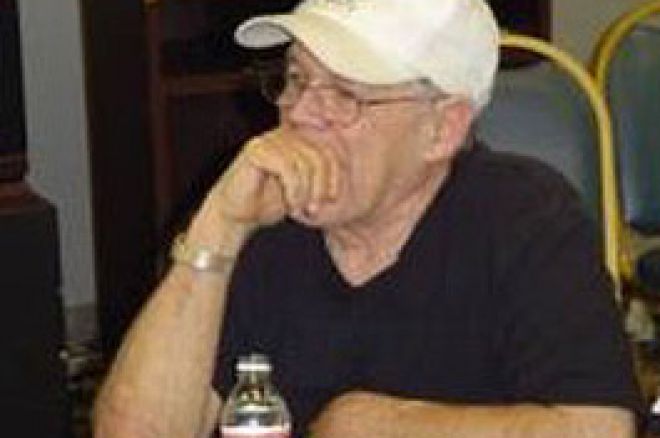 I played a lot of poker while going to high school in Walnut Creek, California, and I played a little basketball with Paul Johnson, who at 6 feet-nine inches tall was a bit taller than his little brother, Randy. Paul went to the University of California at Santa Barbara on scholarship. Randy went to the University of Southern California on scholarship. I went to California State College at Stanislaus on a bus.
Randy has since made his hometown proud by becoming the most dominant left-handed pitcher of his generation. I had hoped to make my hometown proud by becoming its most dominant poker player, but that plan got derailed when Howard "Tahoe" Andrew moved to Walnut Creek.
In 1976, as the country celebrated the Bicentennial (and I shot baskets), Howard was winning his first World Series of Poker gold bracelet in the "businessman's" $1000 No-Limit Hold'em tournament. He enjoyed the win so much that he repeated the feat the very next day, taking down first place in the $2,500 No-Limit Hold'em tournament.
Howard was in his early forties at the time, and had first honed his poker-playing skills at Lake Tahoe where he lived for ten years. He says he started playing poker at the age of 21, taking an interest in the game when he noticed how poorly some players played. Lake Tahoe was still a "summer" vacation spot in the 1950's, but there was poker available at places like Tallac House, the Stateline Country Club, and the Tahoe Plaza.
After obtaining his Bachelor of Science Degree in math from San Francisco State University (about the time Bill Russell was leading the Dons to the NCAA Championship), Howard turned to the business world. Later he married, had four daughters, and now has eight grandchildren.
In 1983, the two major poker tournaments were the WSOP and Amarillo Slim's Super Bowl of Poker. The Stardust Hotel and Casino had a good size poker room at the time and started their own poker tournament, which they dubbed the Stairway to the Stars for the Triple Crown of Poker. "Akron" John Francis won an event, "Oklahoma" Johnny Hale placed in one, and "Tucson" Don Holt took third in the final (eventually won by Ken Smith - What'ta player!), but Howard "Tahoe" Andrew easily won the "war of the city nicknames." In fact, he played so well that the turn of two cards kept him from winning two events, and he had to settle for second-place in both the $1000 limit, and $1000 no-limit hold'em tournaments. I took eleventh and 27th in two events, and took solace in the fact that I knocked David Sklansky out of one tournament, and Seymour Liebowitz out of another.
Howard was a gentleman at the table, although he kept trying to run over me with all-in bets. He admits that his strategy in many tournaments is to just keep bluffing at the conservative (read: weaker) players. I also tried to take to heart what Stu Ungar told me when I lamented the fact that he did indeed have the nut flush on a hand I got all-in on. I said I thought he had come into the pot with a pocket pair, not an ace-x hand, and Stu game me some great advice when he said, "Don't believe everything you think."
"Tahoe" was reaching fifty years old at that tournament, and today I'm trying to convince myself that I can have as fine a run of poker as he continues to have after the age of forty.
In 1984, Howard finished 8th in the WSOP Championship event, then placed 18th and 33rd in the 1987 and 1992 $10,000 events. When he was away from poker and his job, Howard spent much of his leisure time playing tennis and chess.
Since 2000, Howard has been busy playing tournaments all over the west coast, and in 2003 he made the final table of the WSOP Senior's $1000 No-Limit Hold'em tournament.
In 2004, as he reached his seventieth birthday, "Tahoe" cashed again in the $10,000 WSOP Championship, and at this year's WSOP (2005) he finished 34th from a field of 1500 players in a $1000 No-Limit Hold'em tournament.
It's nice to know that for players like Doyle Brunson, Berry Johnston, and Howard "Tahoe" Andrew, poker is still sweet, at seventy. I'm happy to know that, because I've been playing serious poker for 25-years now, and at the rate I'm going, I'll probably need the next 25 to make a name for myself.
I may also need a cool nickname. I was considering Al "Puggy Pearson" Moe, but then I remembered that he's still going strong too, and he's 76. Well, feel free to suggest one at: [email protected]
Ed note: Go, and play with Al Moe at Party Poker he's playing every time I search for him!