The Year in Poker: December, 2006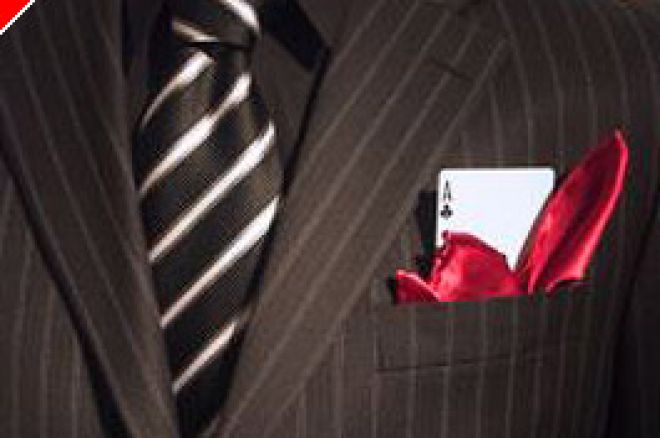 News both good and bad made 2006 a signature year for poker, and December was no exception. We witnessed the sale of WSOP-owner Harrah's to a private-equity group, looked on as several nations debated the pros and cons of Internet poker, and followed another round of developments in a court case connected to poker's biggest event. Movies and films connected to poker dotted the year's landscape, and one of poker's biggest stars made it official: a movie based on his life would soon see the cameras roll. Elsewhere, the Player of the Year race rushed toward its conclusion and the biggest online events continued to draw huge crowds. Here's the best of December, a fitting cap to a news-filled poker year:
Harrah's Accepts Sweetened Private Equity Buy-Out Offer --- On December 19th, Harrah's Entertainment, Inc., announced that it had accepted a sweetened buyout offer from an investment group led by two private-equity concerns, Apollo Management and Texas Pacific Group. Among the properties included in the sale was the World Series of Poker, which Harrah's itself acquired in January of 2004. This re-privatization was also one of the largest leveraged buy-outs in stock market history, with the total deal estimated at $27.8 billion, or about $90 per outstanding share. No significant changes regarding the operation of the WSOP are expected for the 2007 edition, based on early reports.
Sands Announces Deal to Launch U.K.-Based Online Poker Rooms --- U.S. legislators may have thrown roadblocks in the way, but several major U.S.-based casino interests found ways to position themselves for brighter days, recognizing the rral truth: Internet gambling, including online poker, is here to stay. In early December, Las Vegas Sands Group announced a deal allowing online casinos to be launched in 2007, bearing the names of some of Las Vegas's most famous casinos. Among the casinos whose names might soon grace an online room are the Sands, Venetian, and Palazzo.
Poker Player of the Year is Mizrachi's to Lose --- Entering the final three major poker tournaments of the year, there was still a slim chance that someone could overtake Michael 'The Grinder' Mizrachi in the race for poker's Player of the Year honors. Several players hoped to reel in Mizrachi, who jumped out to a big lead early in the year and was never seriously headed, though strong showings later in the year by Shannon Shorr, Nam Le, J.C. Tran and John Hoang.
Major Nations Now Debating Online Poker Legislation --- The United States was hardly alone in its attempts to come to grips with online gambling. In December, we reported on actions in several countries that would have an effect on online poker and Internet gaming in general, including Spain, Germany, South Africa and Russia. Italy, France, and Canada had also made the news with legislative pushes in recent months.
New Petition, Hearings in Jamie Gold Lawsuit --- December brought the first real movement in the court case involving World Series of Poker Main Event winner Jamie Gold. Half of Gold's $12 million winnings remained held by the Rio, site of the WSOP, pending resolution of a lawsuit brought by Bruce Crispin Leyser, who brought forth evidence of a possible deal between Leyser and Gold concerning Gold's paid-for seat and eventual outcome in the '06 WSOP. Among the December developments were exhibits submitted by Leyser's attorneys demonstrating the strength of Leyser's case, prompting the presiding judge to comment, concerning Gold: 'His actions, in the court's view, do not give the plaintiff [Leyser] much assurance that the money would, in fact, be available in the event of a judgment in his favor.'
Hayden Christensen Signs on to Play 'Poker Brat' in Hellmuth Movie --- From Anakin Skywalker... to Phil Hellmuth. News broke in early December that actor Hayden Christenson would play the role of 'Poker Brat' Phil Hellmuth, Jr., in an upcoming biopic on the poker star's life, tentatively titled 'The Madison Kid.' As expected, Hellmuth played a role in breaking the news, issuing a plea to his home town of Madison, Wisconsin to put together a financing deal that would allow the story to be filmed in Madison. Currently, filming is scheduled for 2007 in Winnipeg, a locale frequented by movie producers for its reduced costs.
Online Poker Weekend: Two Winners in Overlay-Laden UBOC Main Event --- Beginning earlier in 2006, Pokernews has brought its readers final-table recaps from the largest Sunday online events, which in most cases are the biggest tournaments of the week. This edition featured the finale of the Ultimate Bet Online Championships [UBOC], which offered a bonus to its participants --- a healthy overlay that made the day all the sweeter for those made it to the money. 'Fred420' and 'Maria Nuccia,' a well-known player who plays on other sites under a different screen name, chopped the final two spots, each securing a $168,450 payday.