Aussie Millions: Jesse Jones Wins Event #6 - $3,200 Omaha
Paul McGuire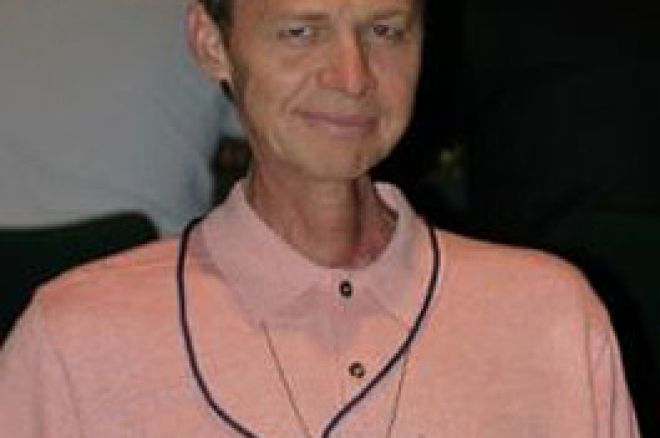 Jesse Jones has been having a wonderful time at the Aussie Millions. The Las Vegas pro and founder of the World Poker Association made his second final table inside of a week and won Event #6 $3,200 Pot-Limit Omaha with Re-Buys. The prize pool was $495,000 and the top nine players would receive prize money. A total of 55 players bought in with an average of two re-buys per player.
The final table was one of the most impressive to date at the 2007 Aussie Millions featuring several of the world's top players including Kristy Gazes, and Andy Black, not to mention two young guns from Australia in Van Marcus and Mark Vos. More pros started to trickle in to the Crown Casino and many of them played in the event, such as Lee Watkinson, Steve Z, Ram Vaswani, Lee Nelson, Kiwi G, Tony Bloom, Willie Tan, Scott Fischman, Mel Judah, Billy the Croc, and Tony G. 'Sticky Mickey' Guttman and Richard Ashby from the UK were both considered the favorites coming into the event.
American Kevin O'Donnell, who finished 21st at the 2006 WSOP Main Event, busted Sticky Mickey en route to his final table appearance. Paul "The Virus" Ravesi has been having a rough last few days. He was eliminated from the tournament when he ran into a set of Kings for the second time in two days.
With three tables remaining, Kristy Gazes jumped out to the early chip lead. The banter was friendly and jovial at her table as she engaged her opponents in conversational topics ranging from food to manicures. Andy Black, who had just arrived at the Crown, was also among the early chip leaders along with Jesse Jones.
Mel Judah had another frustrating day which could be summed up in a pot he had to chop with Lee Nelson. Judah flopped trips with A-A-K-x against Nelson's A-K-K-x, but the river gave both players a Broadway straight. Chop it up!
One of the most impressive feats was pulled off by Jim Sachinidis. He had to stop playing his stack at 4 P.M. because he made the final table in Event #4 NL with Re-Buys. He attempted to two-table tournaments at the Aussie Millions but the tournament directors would not allow him to do both. He could play his final table event, but would have to sit out of the PLO event and get blinded down until he busted out of his final table. Tournament Director Danny McDonagh kept a close eye on Sachinidis to make sure he played in the correct event in order to protect the integrity of the casino and the Aussie Millions tournament. Sachinidis ended up in 3rd place in Event #4 and failed to make two final tables in the same day when he busted out in 13th place.
Mar Vos went on a rush late in the session when he doubled through Tony G, then crippled Steve Z. Andy Black finished off Tony G as he pushed on towards the final table. When the final table began, Andy Black was the chip leader with $81.9K and Jesse Jones was not far behind in second with $78.3K.
On the second hand of the final table, Kevin O'Donnell was eliminated. All the money went in the pot pre-flop. Steve Hegyi had Ah-As-8h-5c and O'Donnell's showed Kd-Kc-Qs-9s. O'Donnell flopped a set of Kings, but Hegyi flopped a redraw to the nut flush that got filled in on the turn. O'Donnell did not get any help on the river and he took home $10,000 for 9th place.
With seven players to go and Andy Black as the clear chip leader, the remaining players reached a deal where Black would get $100K and the rest of the players would take home $65,000 each. They played out for the trophy and agreed to an accelerated blind structure.
Black busted both Hegyi and Vos on the same hand. When he reached heads-up with Jesse Jones, Black was way ahead in chips until Jones took down a monster pot. Jones eventually had 90% of the chips in play and finally finished off Black. Although Black won the most money, Jones walked away as the official winner along with the crystal trophy.
Event #6 PLO with Re-Buys Final Table Results:
1. Jesse Jones (Las Vegas, NV, USA) $176,000
2. Andy Black (Dublin, Ireland) $115,500
3. Steve Hegyi (New South Wales, Australia) $66,000
4. Van Marcus (Victoria, Australia) $49,500
5. Ralph Burd (Victoria, Australia) $33,000
6. Mark Vos (Queensland, Australia) $20,000
7. Kristy Gazes (Torrance, CA, USA) $15,000
8. Richard Redmond (London, UK) $10,000
9.Kevin O'Donnell (Scottsdale, AZ, USA) $10,000