'Exclusive'! Boeken Signs up for 'Stars'-ing Role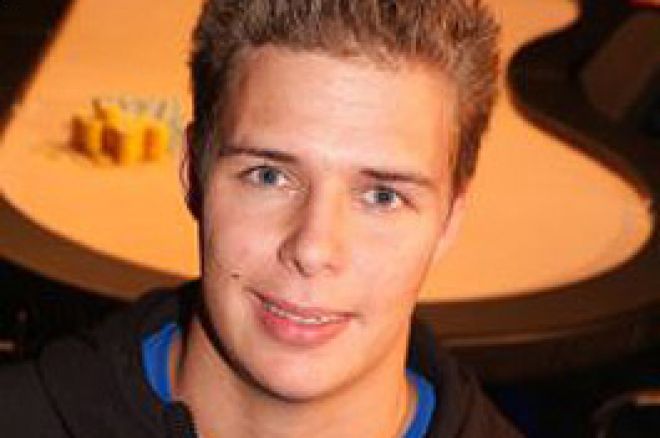 Team PokerStars has its newest addition, and it's one of the top young Europeans in the game. Noah 'Exclusive' Boeken, the one-time prodigy of Marcel 'The Flying Dutchman' Lüske, has joined the growing ranks of prominent players under the Stars banner. The 26-year-old Boeken's signing swells to 18 the number of players now a part of Team Poker Stars, and marks another stepping stone in a career currently on the rise.
"I'm really honored to be asked to join the elite players of Team PokerStars. I am thrilled to represent PokerStars, and I look forward to seeing everyone out on the circuit"
Boeken, already a member of Team PokerNews, was one of a handful of now-prominent players who honed their competitive card skills at Magic: The Gathering®, before turning to poker. Boeken learned poker while traveling the world to major Magic events, and once he decided to give poker a whirl, he soon caught Lüske's eye. Under Lüske's tutelage, Boeken quickly scaled poker's heights and made his breakthrough at the 2005 EPT Copenhagen, where he triumphed and claimed a €150,000 first-place prize.
The EPT, in particular, has become a noted Boeken playground. Boeken has made deep runs in several subsequent events and current holds second place in the EPT's career Tournament Leader Board. One of Boeken's stated goals is to add a WSOP bracelet win to his growing poker résumé.
Boeken has long been a regular presence in major Poker Stars tournaments and near the top of the Stars TLB with regularity. Boeken has claimed the weekly TLB title on three different occasions, and took down the predecessor of the Stars Sunday Million twice, topping over 4,300 players on each occasion.
Boeken and Lüske continue their professional relationship as well. Both are Netherlands natives, and the two now give televised lessons to aspiring players in a Dutch program titled 'Veronica Poker.' The two are also featured in an upcoming Dutch poker documentary, 'Poker Kings.'