Playtech and Sportingbet Announce Earnings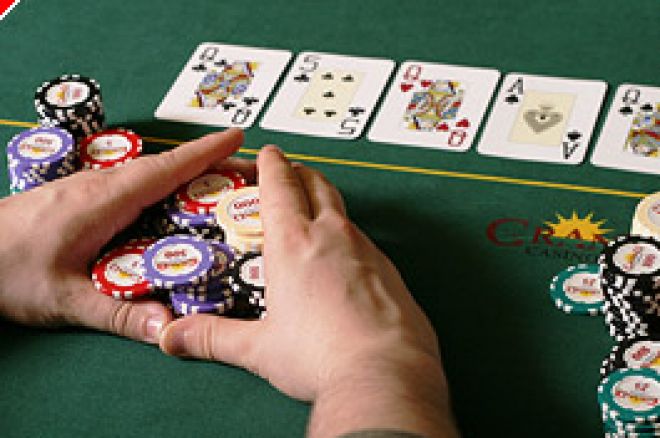 Playtech Ltd and Sportingbet PLC both reported their earnings earlier this week. Both companies posted improved financial results in their effort to rebuild after the industry's devastating loss of the lucrative US market. Each company, however, appears to have taken a different strategic approach to their post-UIGEA era. Playtech's top-line emphasis saw revenues climb while Sportingbet's cost controls paid off on the bottom line. In the long-term, each will need both the top and bottom lines operating on all cylinders before they can safely distance themselves from their pre-UIGEA pasts.
Gaming software provider Playtech Ltd announced its full year earnings earlier this week, unveiling a decidedly strong non-US total revenue growth of 86% in 2007. Even when the discontinued operations from the US are factored in, Playtech still showed 15% revenue growth year-over-year, making it one of the only companies in the online gaming space to actually exceed its pre-UIGEA revenues.
With a 269% increase in non-US revenue (150% increase with the US factored in), poker was Playtech's strongest sector, bolstered by the company's acquisition of competitor Tribeca in late 2006. The operating profit picture was a little less rosy, with $39.1 million posted in 2007 as compared to 2006's $60.4 million. Diluted EPS (Earnings Per Share) in 2007 was $.18 versus the $.28 posted in 2006. Adjusted EPS was essentially flat with both years reporting $.32. Adjusted EPS numbers basically backed out Playtech's continuing investment in Hong Kong's CY Foundation Group. The CY Foundation Group is a former apparel trading company that has reinvented itself as an online gaming company; it currently offers online P2P tournaments for prizes in Chinese Internet cafes. Playtech was already optimistic about its current quarter, with January showing a 14.4% revenue increase over the previous quarter and the addition of six new license agreements in 2008.
Earlier this week, Sportingbet PLC announced its second quarter results for the period ending January 31, 2008. As with many companies in the online gaming space, Sportingbet posted revenue growth in its continuing non-US operations, but is still struggling to attain its pre-UIGEA performance benchmarks. For its continuing operations, Sportingbet posted a 19.8% increase in net gaming revenue for the quarter and 7.0% for the half when compared to the previous year.
Validating the success of the company's restructuring efforts, Sportingbet's continuing operating profit (before exceptional items, fair value, restatements and amortization) was up 275% for quarter and 193% for year. Sportingbet is still falling short, however, when the results of its discontinued US operations are factored in. For the six-month period, Sportingbet was still 29% off its pre-UIGEA revenues and 30.8% off its operating profit. Diluted EPS tells the same story: Sportingbet posted a 180% increase in diluted EPS for the quarter and a 267% increase in the half for continuing operations. However, diluted EPS for the half is still off almost 44% when US operations are included. Sportinbet is still rebuilding, but its restructuring efforts, careful cost control, and focus on its core business have made a striking difference to its bottom line.