College Poker Life: University of Chicago, Chicago, IL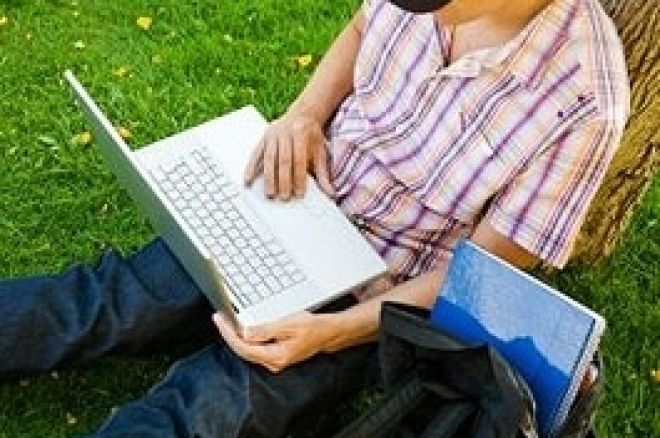 The school year is almost over for University of Chicago students, bringing the end of many regular campus poker games. Student poker players enrolled in the small, private school have seen a reasonable amount of poker action this year, ranging from a campus-sponsored charity event to regular on-and-off campus cash games. While many of these games may be drying up, the Chicago area still has plenty to offer students looking to hit the felt over summer break.
One of the biggest events taking place on the University of Chicago campus this year was the second annual charity poker tournament held by the Graduate School of Business. The tournament took place in the Gleacher Center on April 16th and was open to all students and faculty. This year's event was yet another great success for the Entrepreneurship, Venture Capitol, and Private Equity Group (EVP), which had many fantastic prizes to give out to the top players, including an iPod, a Neuros OSD device (used to digitally store video content), and a automated card shuffler, with the winner of the event taking home the very-hard-to-find Wii gaming system. The tourney buy-in included chips, drinks, and food expense. All proceeds from the charity event went to two nonprofit organizations: Accion Chicago, an organization with the "mission of giving people the financial tools they need, microenterprise loans, business training and other financial services to help them work their way out of poverty," and City Year, a group which helps "place young adults in teaching positions in inner city schools". The EVP also provided a happy hour before the tournament, where players could drink, socialize, and partake in poker lessons.
Many University of Chicago students are familiar with Prof. Steve Levitt, a professor of economics within the Graduate School of Business and a fellow poker enthusiast. Levitt holds a unique view of economics and in his book, Freakonomics, he tackled the idea of "solving many of life's mysteries by asking the right question and drawing the right conclusions." Currently, Levitt is working on a new project, Pokernomics, which is Levitt's attempt at providing players a systematic analysis using actual poker data and statistics. Levitt has been asking online players to help with the project by using tracking software and submitting hand histories. When the project first launched, Pokernomics was offering players who contributed 10,000 or more hand histories the chance at specific player analysis, though this option has since been stopped. Levitt's Pokernomics project is quite ambitious and once collected and analyzed, the research should provide great insight and understanding into personal play.
Though campus-organized poker options are limited, student poker players still have many soft, regular games to pick from during the week. Some students enjoy an occasional fun, inexpensive night of cards, while others hold serious, weekly poker nights. A regular $1/2 game isn't hard to find, and while it's not a serious high-stakes game, it certainly can help a student build his bankroll over the course of the semester. Students with a larger bankroll looking for serious tournament action will want to keep an eye out for the local $100 tournament, which is definitely more profitable. But be warned, this tournament certainly isn't for beginners.
Players looking to put their skills to use will want to check out the Majestic Star Casino in Gary, IN. The poker room there is only a 40-minute drive from campus and houses 21 poker tables. Regular games include $3/6 and $5/10 limit hold'em, $1/2 and $2/5 NL hold'em, and even the occasional Omaha H/L and Stud games. The house will also spread a $5/10 H.O.R.S.E. game if enough interest is found. Students interested in competing in the Heartland Poker Tour will want to check out the poker room from April 17th until April 25th for their chances to qualify for the Championship Round held from the 25th to 27th of April. The buy-in for a qualifying round tournament is only $450, while a championship buy-in will run $2,200. The final table will be televised on Monday, April 28th. The casino also offers many daily single-table and multi-table tournaments. With the Majestic being such a short drive from the downtown Chicago area, students itching for regular games and tournaments will declare it their home away from home.
This time of year always sees poker action come to a crawl on universities across the nation as students tend to focus more on finals, summer internships, and graduation. Students at the University of Chicago have enjoyed a great year of poker and now face a long summer break before the campus-organized tournaments and cash games begin again in the fall.