Poker at the Movies – Why Does Hollywood Fail?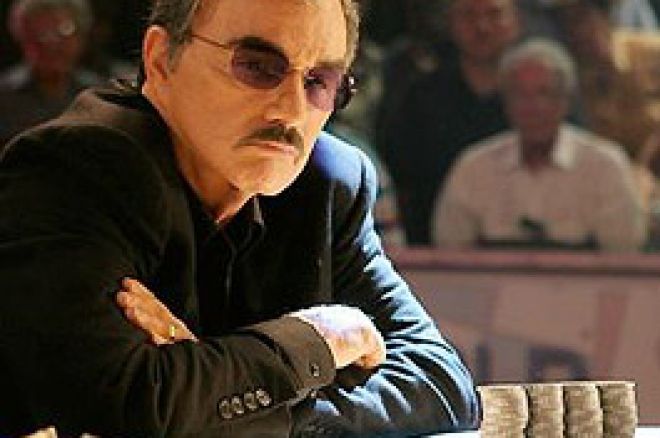 Do you know how hard it is to release a major studio movie in 50 theaters and have it only make $35,281 for its first weekend? Deal, the recent poker-themed stinker starring Burt Reynolds, did just that in its opening weekend a few weeks ago.
To put that in perspective, of the 150 box office openings this year ranked by boxofficemojo.com, Deal ranked # 147. Deal opened on 50 screens – the three movies ranked below Deal all opened on only one screen each. For more perspective, consider that any random theater screening Iron Man on its opening weekend came darn close (per screen) to making more money than Deal did in its entire national release. Is it possible to have only approximately six people per screening on average paying to see a movie? Apparently it is. Thank you, Deal.
Granted, Burt Reynolds may not be the box office draw he once was, but one would assume that somebody is still out there who would go to see Burt's new movie.
The poker 'mockumentary' The Grand only did slightly better, grossing $115,000 to date, and having an opening weekend of $26,334 – less than Deal, but The Grand also opened on only six screens instead of 50. The Grand had some funny parts and decent insider humor. The film may end up having some type of cult following on DVD, but its day in the theaters was not a shining moment.
So, does America just not like movies involving casinos and gambling? Considering the recent success of the blackjack themed 21 starring Kevin Spacey, it would seem that America is very much still tuned into movies centered around gaming. 21 has made over $80,000,000 in its six- or seven-week run, ranking it # 4 in box office gross this year.
With some executives in Hollywood having the mindset that 'poker is over', will we be able to get one good poker movie out of the poker 'boom'? Most agree the best thing poker-wise to come out of Tinseltown in decades was Rounders, a movie which celebrates its tenth year in release later this year. With the drubbing that anything poker-related has taken at the box office lately, it appears that Hollywood may have dealt fans of the game a bad hand. Do fans of poker have any chance of a good poker movie being made, or has the final card fallen?
Editor's Note: All figures courtesy of boxofficemojo.com