Poker Business News, October 24th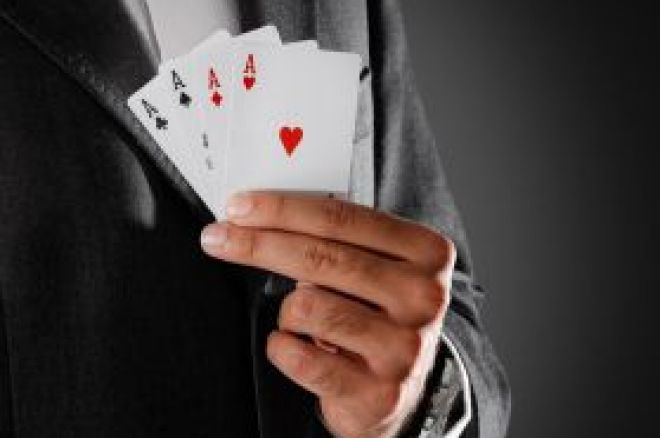 WPT Delisting Bought Some Time By Bad Economy
The stock markets have been in a state of freefall for the last several weeks, and the World Poker Tour (WPT) appeared as if it could be heading toward being another victim of the economic crisis, by being removed from the Nasdaq Stock Exchange, which WPTE currently trades on. WPT Enterprises Inc was notified by Nasdaq in August for failing to have their common shares stay above $1 for thirty straight days, a violation of the Nasdaq rules. Under the warning issued, WPT Enterprises Inc was told their shares must stay above $1 for ten consecutive business days and were given only 180 days to bring the stock into compliance. If WPT was unable to elevate the share price, the company would face delisting, and would lose its place on the exchange.
However, a new announcement from Nasdaq this week declared that it would be suspending the minimum stock price rule exchange wide, as too many companies have been overcome by financial troubles. The suspension will be lifted January 16, 2009, giving the WPT an extension, of sorts, to regain their financial footing. While the future of the stock market remains uncertain in the States, the future of WPT Enterprises Inc's delisting status is safe. At least for now.
Party, Crypto Get Together
The gaming company CryptoLogic announced this week that it has entered into a five-year licensing agreement with PartyGaming, and that the two companies are in discussions about how to 'increase liquidity while reducing expenses substantially' in regards to their online poker ventures. According to the CryptoLogic press release, the company will 'provide PartyGaming with a suite of its top branded casino games,' and aims for the development to be launched by early 2009.
With the current economic state, a partnership between the two companies could be ideal and it could be seen to imply that a merger of poker rooms may be on the horizon. For now though, both companies are moving forward on this announced deal, and the outcome of a poker partnership is something only in the rumor stage, at best.