Clonie Gowen Files Lawsuit Against Full Tilt Poker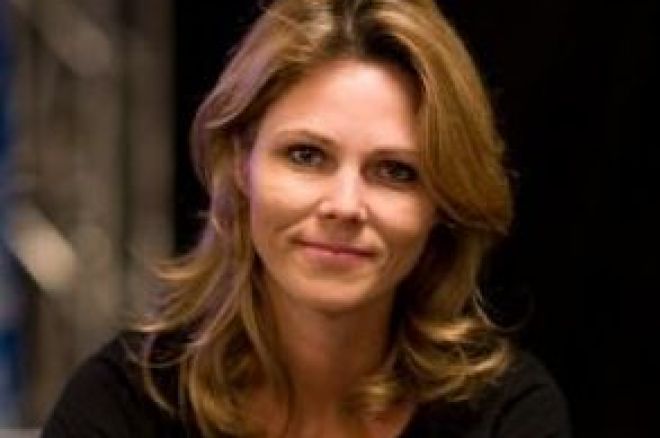 According to Nevada court records, Cycalona 'Clonie' Gowen has filed a lawsuit against Tiltware, LLC. Full Tilt Poker, and many of the famous faces you see on Full Tilt advertisements. Named in the suit personally are 'Team Full Tilt' members Howard Lederer, Andy Bloch, Phil Ivey, Chris Ferguson, John Juanda, Phil Gordon, Erick Lindgren, Erik Seidel, Jennifer Harman-Traniello, Mike Matusow, Allen Cunningham, Gus Hansen and Patrik Antonius.
PokerNews has obtained a copy of the claim, and can verify the following:
The twenty-page filing asserts Breach of Contract, Breach of Fiduciary Duty, Breach of the Covenant of Good Faith and Fair Dealing, Unjust Enrichment, and Fraud. Gowen is seeking $40,000,000 in damages.
The filing details alleged meetings between Gowen and Tiltware executives where the deal for Gowen to endorse the website was struck. In the claim, Gowen alleges an oral contract existed while admitting no written contract had ever been signed, and that most of the alleged promises took place over the telephone or in meetings with Tiltware executives in Las Vegas in 2004.
The impetus for the lawsuit appears to be that earlier this week, per her claim, Gowen was told she would no longer be working with the website, and her name and image would be removed from the promotional materials.
PokerNews has reached representatives of Tiltware, LLC, who offered the following statement to PokerNews.com:
Tiltware LLC Comment re Clonie Gowen lawsuit.
"Tiltware, LLC, has been made aware of the recent filing of a meritless lawsuit by a former Full Tilt Poker endorser — Ms. Cycalona Gowen. All claims have no merit and there are many inaccuracies improperly and unlawfully asserted by Ms. Gowen within her frivolous complaint. Tiltware LLC expects that this lawsuit will be dealt with accordingly by a competent court in due course."
Gowen has appeared in promotional materials for Full Tilt, dating back to the website's launch in May of 2004. Gowen rose to prominence by winning a World Poker Tour 'specialty' event, the "WPT Ladies Night" in Season One of the popular poker television show. She was raised in Oklahoma, and won a teen beauty contest in her tiny hometown of McAlester (population 18,000) at the age of 15.
The lawsuit was filed yesterday, November 14th, in Nevada District Court, in the court of Judge Robert C. Jones. PokerNews will have more on this story as it develops.
Ed note: PokerNews brings you the best Full Tilt poker bonus, freerolls and promotions. Just use the Full Tilt Poker bonuscode PKRNEWS when registering at Full Tilt and enjoy the benefits.