The 2009 Poker Roundtable, Vol. 7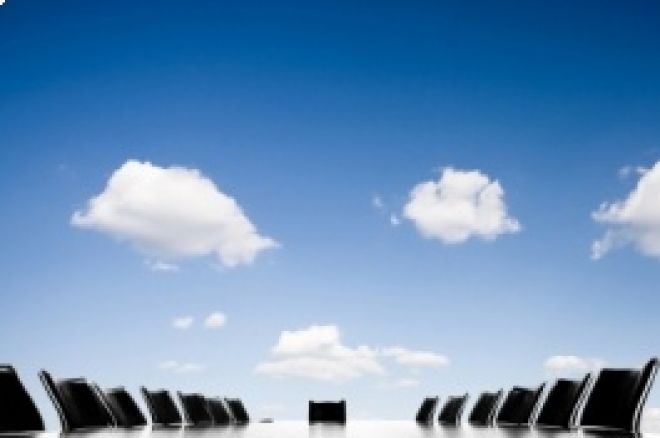 Editors' preface: PokerNews welcomes the New Year by asking a number of industry experts to share their views on the past, present and – most importantly – the future of poker. Throughout this series, these experts' opinions serve to outline the shape of the modern poker world and provide an indication of what 2009 and beyond might hold. PokerNews also notes that these experts' opinions do not necessarily represent the views of PokerNews.
Contributing to today's question are: Matthew Parvis, Editor-in-Chief of Bluff Magazine; Nat Arem, the founder of the PokerDB; Brian Balsbaugh, founder of player-representation agency Poker Royalty; famed high-stakes cash and tournament player Barry Greenstein, a member of Team PokerStars Pro; and Pauly "Dr. Pauly" McGuire, the author of the Tao of Poker blog and columnist for Bluff Magazine.
Today's question: Will poker grow overall in 2009? If so, what area is likely to show the greatest growth?
Barry Greenstein: I think there will be a slight increase again [due to poker's main populace being very young]. In the markets where there are favorable governmental rulings is where poker will grow the most. In Asia, just because percentage-wise we didn't have as many poker players compared to their population, I'm sure at the end of 2009, if we look at the numbers, they will say Asia had the highest percentage growth and that growth will be much bigger if the government has favor in the rulings. Right now in Hong Kong, for instance, there are like really big restrictions on what kind of club it can be and whether they can take a fee. Even for some of the tournaments, it's like they have to have some sort of exception to run a tournament, not like a regular poker game. We saw the same thing, of course, happen in Mexico just recently. A lot of these countries, it's just the way they operate. It's hoping that you can just get some sort of legitimate license to run it and then you don't have to play any more games.
Dr. Pauly: I would say Brazil, Russia, India, and China will be the growth leaders in poker internationally. Those are four of the largest merging markets, although I do know right now that Russia is having their own personal individual financial crisis, as is China, but India, Brazil, and China are the three of the largest populations in the world, so it's hard not to think that a small percentage of those won't pick up the poker bug. I believe that in Russia there's an expanding middle class, and in the countries where you'll find a larger middle class, I think those will be the areas where you can find some growth in poker over the next five to ten years.
Nat Arem: My initial inclination is that it will grow because the online poker sites have become extremely savvy with international marketing. At least some of them have, and I think some of the other ones are starting to catch on. I think you're going to see enormous growth in a lot of European countries that have already shown enormous growth, but they still have a lot of room to grow. Hopefully we'll start seeing some sites making some inroads into Asia where obviously there's a ton of challenges to overcome, legal and otherwise, but I really think that Central America, South America, Europe, and parts of Asia could really be just huge. I think that's where you'll see growth in 2009.
Matthew Parvis: I think poker is going to grow internationally based on some of the things [we've seen, such as the] introduction of the Russian Poker Tour. I think the influence of Ivan Demidov making two major final tables, as well as the Russians in general, just kind of having a very strong kind of position now in the poker world, is going to speak loudly for poker. We're working on our "Power 20" right now and one of the discussions that we had was Ivan Demidov. A lot of people that I have been speaking to have been drawing comparisons with Demidov to Moneymaker. I think this has some [legs] and I think that his kind of success is going to help push poker everywhere else in the world. I don't think in the United States that we're going to see that sort of growth, but I think that we are going to rely on international players to continue to grow this thing and that we're going to see growth in poker internationally in the next year.