PokerStars Sunday Million: 'antesvante' Prevails for Six-figure Payday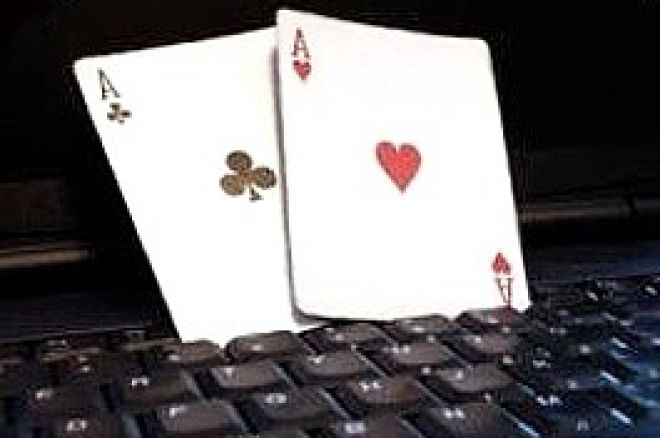 The PokerStars Sunday Million drew 7,594 entrants, all chasing the first-place prize of $227,820. As the final table commenced, it was Swedish online player antesvante who was holding onto most of the chips and he ended the tournament with all of them, taking down this week's PokerStars Sunday Million. Among the best showings short of the final table were UcfChamp in 21st ($3,538.81), horryclutch in 47th ($2,627.53) and Matt "mattutaylor" Taylor in 48th ($2,627.53). The chip counts at the beginning of the final table were as follows:
antesvante - 15,820,000
strip23 - 14,592,445
raulbcn - 9,921,496
igoturchips4 - 7,322,496
maxpudim - 7,237,043
flex212derde - 6,252,513
chinchati - 5,985,984
alphalogos - 5,260,441
Schlede18xD - 3,547,582
The first to be sent to the rail was Schlede18xD, at the 150,000/300,000/30,000 level, after he had the misfortune of running
into strip23's
. The board failed to deliver a miracle queen as Schlede18xD left in ninth place for $11,770.71. During the next level, chinchati picked up
, but this time the pocket rockets didn't hold up. All in against antesvante's
, chinchati watched as the board ran out
to make a straight for antesvante. The eighth-place showing earned chinchati $18,225.61.
Busting next was alphalogos at 250,000/500,000/50,000. From the cutoff, flex212derde raised to 1,333,333 and alphalogos made it 3,000,000 to play from the small blind. However, flex212derde re-popped it to 7,500,000 and alphalogos called all in with
. His queens were ahead of flex212derde's
– at least until the board fell
. Alphalogos collected $32,654.21 for seventh place. It was during the 300,000/600,000/60,000 level that raulbcn was forced to head for the exit. After losing a huge pot with
to maxpudim's
, raulbcn's last 1,500,863 went into the middle with
against igoturchips4's
. A six on the river river spelled a sixth-pace finish for raulbcn, who took home $47,082.81.
At the 400,000/800,000/80,000 level, igoturchips4 bowed out in fifth place. With the button, antesvante shoved for 9,246,891 and igoturchips4 called all in for just over eight million, holding
against antesvante's
. The flop rolled out
, giving antesvante a straight. No miracle would come for igoturchips4, out in fifth place for a payday of $62,270.81. Flex212derde busted next, during the 500,000/1,000,000/100,000 level. This time it was antesvante's
besting flex212derde's
as the poker gods smiled on antesvante, the board running out
. Flex212derde pocketed $80,496.41 for fourth place.
A deal between the final three players guaranteed each the following amount:
antesvante: $183,459.50
strip23: $160,644.17
maxpudim: $142,850.31
Shortly after poker play resumed, maxpudim became the next victim of antesvante. On the button antesvante raised to 2,500,000 and maxpudim went all in for 18,178,480 with
. Antesvante called with
and took down the pot as the board came
. A three-figure score of $142,850.310 went maxpudim's way for third place. As heads-up play began, antesvante was holding a 3-to-2 chip advantage. The chip lead changed hands several times, but antesvante ultimately took it down at the 700,000/1,400,000/140,000 level. Antesvante raised to 3,500,000 and strip23 called all in for less with
. With
antesvante called and it was off to the races. The board fell
and it was all over. Strip23 took second place for $160,644.17. The winner of the PokerStars Sunday Million was antesvante for $213,459.50.
Final Results:
*1. antesvante - $213,459.50
*2. strip23 - $160,644.17
*3. maxpudim - $142,850.31
4. flex212derde - $80,496.41
5. igoturchips4 - $62,270.81
6. raulbcn - $47,082.81
7. alphalogos - $32,654.21
8. chinchati - $18,225.61
9. Schlede18xD - $11,770.71
* - three-way deal leaving $30,000 to the eventual winner
Join the competition and get your PokerStars marketing code from PokerNews.com - Which offers the best bonus & marketing codes available on the internet.