The Online Railbird Report, Vol. 18: Dwan, Dang, DIN_FRU Dominate Busy Week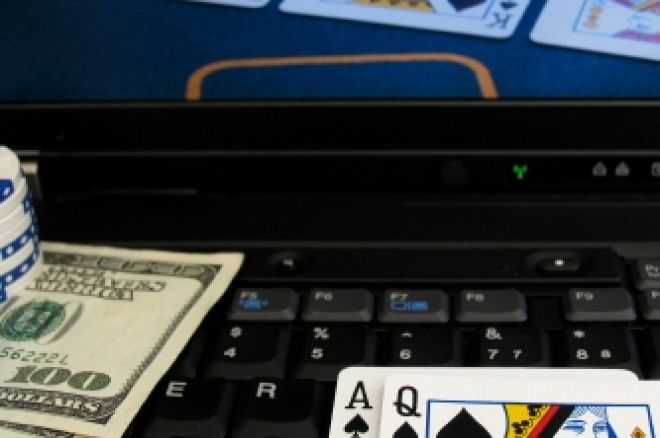 This week's high-stakes online action was as big as it's been all year this week, with games running literally around the clock. Many of the nosebleed regulars have been doing a lot more than sneaking in the occasional session or two in between WSOP events, with players such as Tom "durrrr" Dwan, Niki Jedlicka, David "MR B 2 U SON," Gus Hansen, Sami "LarsLuzak" Kelopuro, and Patrik Antonius logging long hours in front of the screen. The last seven days brought an epic, 15-hour session of the "durrrr Challenge", a number of classic heads-up battles, and innumerable six-figure swings from your favorite nosebleed regulars.
Dwan Takes on Ivey, Hansen and Kostritsyn Amid 15-hour "durrrr Challenge" Session
When you're Tom "durrrr" Dwan, sometime four tables just isn't enough. While playing Patrik Antonius in the longest "durrrr" Challenge session to date, Dwan separately took on Phil Ivey, Alexander Kostritsyn, and Gus Hansen in a few heads-up sessions on the side. During his dinner break from a WSOP event, Ivey played a two-table $500/1,000 PLO match with Dwan and was up by as much as $575,000 at one point, before "durrrr" went on a $200,000 rush. Ivey ended up quitting Dwan with a $372,000 win after 40 minutes of play.
The largest pot of the match came in at over $209,000. Ivey kicked things off with a raise to $3,000 and Dwan called. Dwan checked the
flop over to Ivey, who bet $5,000. Dwan called and they went to the turn, which fell the
. Dwan checked again, Ivey bet $14,000, Dwan raised to $58,000, Ivey shoved for $120,298 and Dwan made the call, turning up
for top pair and a flush draw to Ivey's set of queens with
. The river was the
and Ivey's hand held up to win the pot.
Dwan also played Gus Hansen on two separate occasions during the challenge session, dropping about $300,000 to the Great Dane in their first match, and winning about half of that back in the second. Also popping in for some action was Alexander "PostflopAction" Kostritsyn, who sat down at the "durrrr #2" $500/1,000 PLO table around 3 a.m. Pacific time. Though the two played for only five minutes, Kostritsyn managed to lose $58,000.
By the end of the week, Dwan had erased all his year-to-date losses, which once totaled more than $4 million. He is now up nearly $180,000 for 2009.
DIN_FRU Takes on Griffin, Jedlicka
The Finnish player known only as "DIN_FRU" continued to take on all comers this week in a variety of heads-up matches across nearly every discipline of poker. He started off Tuesday morning with a little $500/1,000 Omaha hi/lo, picking up $55,000 in just under 200 hands against "NO IT ALL." Later that evening, however, he took on Niki Jedlicka at $500/1,000 limit hold'em and ended up having quite a rough match, with Jedlicka booking an $85,000 win after 80 minutes of play.
Early Wednesday morning, DIN_FRU switched over to pot-limit Omaha, taking on Ashton "theASHMAN103" Griffin at the $50/100 level. After a little over an hour and an $83,000 loss for DIN_FRU, they upped the stakes to $200/400 and played there for another hour and fifteen minutes, DIN_FRU's stack sliding another $24,000. For their third hour of play, they switched up the blinds again, playing $100/$200 and DIN_FRU losing another $24,000. At this point stuck in the neighborhood of $128,000, DIN_FRU was in the mood to gamble and they played a series of 24 all-in "flips" for $10,000 a shot. They broke nearly even, DIN_FRU finishing only $10,000 to the good to cut his losses to $118,000. DIN_FRU erased all of those losses and more then next day after an hour-long evening heads-up match with John D'Agostino at $500/1,000 H.E.R.O.S. where he banked a $41,000 win and a $1,000/2,000 H.E.R.O.S. battle with Alexander "PostflopAction" Kostritsyn, where he picked up another $115,000.
It was on Thursday when the action really took off for DIN_FRU. He started off the day dropping $62,000 to Alexander Kostritsyn at $1,000/2,000 H.E.R.O.S. Then, in the afternoon hours, he'd take on the big daddy of them all, Phil Ivey, in what would become an epic five-and-a-half-hour battle at $1,000/2,000 limit hold'em. Ivey ran away with the match, booking a $382,000 win over the course of nearly 1,300 hands, all the more remarkable considering the largest pots of the session were in the $30,000 range.
Not all was lost for DIN_FRU, though, despite the heavy loss to Ivey. He came back strong the next day, picking up a $124,000 win in a heads-up $1,000/2,000 half limit hold'em, half Omaha hi/lo session against Patrik Antonius. All in all, DIN_FRU earned $422,000 for the week.
Urindanger Plays Rush, Hauls in Over $500,000 in $300/600/$100 PLO
Once in a $2-million-plus hole for the year, Di "Urindanger" Dang has now nearly dug himself out of the red, booking over $600,000 in winnings this week alone to leave himself down about $200,000 for the year. The vast majority of that win came from a night of multi-tabling $300/600 pot-limit Omaha with a $100 ante, his opponents including Phil Ivey, Niki Jedlicka, "Bomberman," and Sami "LarsLuzak" Kelopuro. Suffering the heaviest losses in this session were Ivey, who quit about $217,000 down and Bomberman, who lost over $400,000.
The pot of the night unfolded on the aptly named "This is Nuts" table, with Jedlicka and Dang playing heads-up. Over $34,000 went into the pot pre-flop, Dang opening for $1,800 with
, Jedlicka three-betting to to $5,600 with
, Dang coming back over the top for $17,000 and Jedlicka making the call. Jedicka checked the
flop over to Dang, who bet $23,200. Jedlicka moved all in for the $102,410 he had behind and Dang made the call. Jedlicka was looking for his nut flush draw and gutshot straight draw to outrun Dang's top two pair, but he blanked out, the turn and river falling the
and the
to give the $239,019 pot to Dang.
Jedlicka Resurgent in High-stakes Action
Speaking of Niki Jedlicka, it's time for a hearty "welcome back" to the high-stakes tables. After taking an extended hiatus from online poker to recover from an extended downswing, the young Austrian is back in action and had quite a good week to boot, raking in nearly $253,000 in the last seven days playing pot-limit Omaha and limit hold'em.
Who's Up? Who's Down?
This week's biggest winners: Di "Urindanger" Dang (+$611,000), Tom "durrrr" Dwan (+$516,000), DIN_FRU (+$422,000)
This week's biggest losers: Gus Hansen (-$876,000), Sami "LarsLuzak" Kelopuro (-$615,000), "Bomberman" (-$405,000)