The PokerNews Profile: Isaac Haxton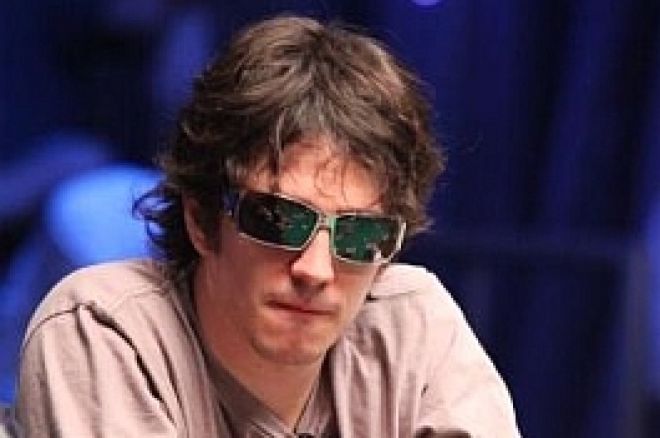 Isaac Haxton was born in suburban New York City and grew up in Syracuse, where his father was an English professor. Haxton was introduced to skill games at an early age, learning chess at age four. By ten he was playing Magic: The Gathering, now a well-known gateway game to online poker for a generation of young players. Haxton was exceedingly bright, got excellent marks and even skipped the fifth grade. By his senior year of high school, Haxton had already seen a number of his Magic-playing friends successfully take up poker. He started making trips to the Turning Stone casino in upstate New York (where the legal gambling age was 18) and began playing $3/6 limit hold'em. Haxton did well in the game and the more he played, the more he treated it like he did any of his academic endeavors. He studied — a lot — reading more than thirty poker strategy texts to further his knowledge.
Though Haxton enrolled in Brown University as a computer science major, he continued playing poker in home games around campus. On winter break during his freshman year, he returned home and hit up the Turning Stone. After coming away a $1,500 winner from those sessions, Haxton made the decision to take poker more seriously. He deposited $50 on UltimateBet, and started grinding up a bankroll, starting off at $.25/.50 limit hold'em. Haxton initially split his time between the classroom and the online tables, playing about 20 hours a week during the school year. After completing his freshman year, Haxton decided to play full-time during the summer and during those three months moved up from $3/6 limit hold'em to $30/60 limit hold'em. He earned $40,000 that summer and more than twice that the next. With a booming six-figure bankroll, Haxton made the decision to take a year off from school. Surprisingly, his parents supported his decision. Logical, academic types themselves, they understood that poker was a skill game and that their son had the wherewithal to beat it both mentally and monetarily.
Haxton made an auspicious debut on the international tournament circuit in January 2007 when he placed second in the 2007 PokerStars Caribbean Adventure, winning $861,789. Though he certainly had to get lucky a few times to get that deep in the tournament, he suffered perhaps the worst of beats immediately afterward. Like all the players who cashed the event, Haxton's winnings were transferred into his PokerStars account. Haxton then cashed roughly $800,000 of those winning out to his NETeller account and was preparing to wire the sum to his bank account when NETeller's founders were arrested and more than $55 million of funds were seized as evidence by the U.S. Department of Justice. Suddenly, the biggest score of his life was in limbo. As Haxton continued to travel the tournament circuit that year, he gained notoriety as "the guy with $800,000 stuck in NETeller."
Months later, Haxton's funds were released and he set his sights on the 2007 World Series of Poker. He cashed three times that year, including a seventh-place finish in the $1,000 No-Limit Hold'em with Rebuys event. He made five WSOP cashes and another final table the following year, notching a ninth-place finish in the $5,000 Mixed Hold'em event that was won by Erick Lindgren and a 13th-place finish in the £2,500 H.O.R.S.E. event at WSOP-Europe. Haxton's trip across the pond that fall would prove to be extremely profitable, as he followed up his deep run in the H.O.R.S.E. event with a sixth-place finish in the £20,000 High Rollers Event at the EPT London, good for £103,000.
Haxton's poker career has reached even greater heights this summer with his performance at the 2009 WSOP. Only five days into the series, Haxton made a runner-up finish to Vitaly Lunkin in the $40,000 No-Limit Hold'em event, earning more than $1.1 million. He made an in-the-money finish in the $1,500 Six-Handed No-Limit Hold'em event a week later, and then only last night, made the final table of the $10,000 World Championship Pot-Limit Hold'em event. Haxton ended up finishing eighth for a $82,688 payday.
Though Haxton has enjoyed some high-profile tournament successes, his bread and butter is still online cash games. Playing as "luvtheWNBA," he can often be found playing no-limit hold'em cash games at limits from $10/20 to $500/1,000. His newest pursuit? Mastering pot-limit Omaha. He continues to call Syracuse, NY home.